Learn about several different models of chief of staff and how to be successful within each model.
The role of assistant to the president of any institution varies depending on many factors. You will learn how you can better define your presidential assistant role, decide upon the skill sets that your institution needs, and implement a successful partnership on your campus.
You will leave with example models to follow, a plan of what to do during the first month of a new President/Chief of Staff partnership, and an understanding of how to manage the evolution of your role.
Who Should Attend
This training is designed for both new chiefs of staff as well as institutions looking to hire a new chief of staff or a presidential assistant. While this training is geared towards chiefs of staff for presidents, the content will include broader themes that will be beneficial for chiefs of staff that support other administrators.
If you would rather attend our in-person training on this topic, see our Training for Chiefs of Staff conferences that are based on your level of experience.
Agenda
Understanding the different variations of the roles of chiefs of staff
Where are you on the continuum?
Ensuring success in your first month
Instructor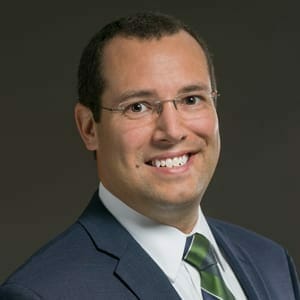 Dr. Joshua Jacobs
Vice President for Advancement, Marietta College
Dr. Jacobs and his team focus on developing relationships and creating links between the passions of alumni and friends with the mission of Marietta College. Jacobs has oversight of the annual fund, corporate and foundation relations, prospect research, major gifts, planned giving, comprehensive and capital campaigns, and alumni and constituent relations.
Jacobs previously served as Vice President for Advancement at Central Methodist University and as Chief of Staff to Murray State University President Randy J. Dunn. As Chief of Staff he was responsible for the daily operations of the institution and worked closely with campus constituency groups to advance the mission of the institution. Read Joshua's full bio here.
Questions About the Event? Email this event's Program Manager, Christine Murphy.
Product Information
What's included in your purchase?
Live webcast session - a live presentation where you have the chance to ask questions and get personalized answers from our expert speakers. You must purchase the product prior to the live date in order to attend the live session.
Webcast recording - a recording of our live session that you can access anywhere, anytime.
For more details about this product, please visit our Product FAQs.