Better evaluate your incoming students' readiness to succeed in online learning.
Evaluate the preparedness of your incoming online students in a more meaningful way. This webcast will teach you how to implement proven assessment strategies and improve upon the assessments that you already have in place. You will leave better prepared to answer questions such as:
How can I best evaluate the writing, reading, and critical thinking skills of my incoming online students?

Can I administer my assessments without creating barriers in the application process?

Should I outsource my assessments or build my tools in-house?

How do competency-based assessment and prior learning relate to intake assessment?
Throughout the webcast, we will review several examples of assessments in various formats. You will get action-planning resources for you to take and begin to make adjustments to your current assessments or develop new ones that are specific to your campus.
Who Should Attend
This webcast will be beneficial to Deans, Academic Coordinators, Faculty, Directors/Managers of Online Programs, and Online Student Support and Student Services professionals.
Agenda
During this webcast, our speaker will address the concepts of student readiness in the online learning environment through:
Demonstrating how to assess success vs. persistence factors

Sharing examples of the different kinds of assessments to a deepen your understanding

Detailed interventions that you can undertake to improve readiness depending on the results of your assessment
Instructor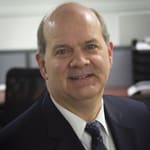 Mark Parker PhD
Associate Dean, Continuing Studies & Associate Professor, Interdisciplinary Studies
College of Graduate & Continuing Studies, Norwich University
Mark Parker is an Associate Professor and the Associate Dean of Continuing Studies in Norwich University's College of Graduate & Continuing Studies. He has overall responsibility for the College's six online bachelor's degree completion programs, two of its thirteen online master's degree programs, and the online graduate Certificate in Teaching & Learning. He also oversees the College's Prior Learning and Faculty Training & Development units. Read Mark's full bio.
Questions About the Event? Email this event's Program Manager, Kate Poisson.
Product Information
What's included in your purchase?
Webcast recording – a recording of our live session that you can access anywhere, anytime.
For more details about this product, please visit our Product FAQs.