Most leaders recognize that team values are important. They enrich collaboration and teamwork and anchor the team during periods of change and uncertainty. But the process of establishing, norming, living, and protecting team values to create meaningful impact isn't always intuitive.
Join us online to learn how to use Meg Wheatley's "Islands of Sanity" model to articulate values and build community and trust within your team. This model says we do our best work when we evoke and rely on our best human qualities. We will give you a template for defining values with your team, and you'll leave with tips for how to embed and bring those values to life within your day-to-day operations and culture.
Who Should Attend
This webcast is designed for team leaders and supervisors who are looking for new ways to unite their team and build community by creating shared values and purpose. This webcast is especially helpful for supervisors of teams that are experiencing low trust, psychological safety, or morale.
Agenda
"Islands of Sanity" Model - You'll be introduced to Meg Wheatley's organizational development model for building community within your team.
Identify Your Team Values – Learn a simple framework to identify, sort, and define values with your team in order to build community.
Actualize Your Team Values – Learn how to protect and realize your team values as part of your day-to-day activities. You'll walk away with tips for how to make your team values:

Shared: Does everyone on your team understand your values?
Pervasive: How are your values demonstrated?
Implicit: Are your team values "hard-wired" into your team?
Enduring: Are your values secure enough to withstand the long-term?
Instructor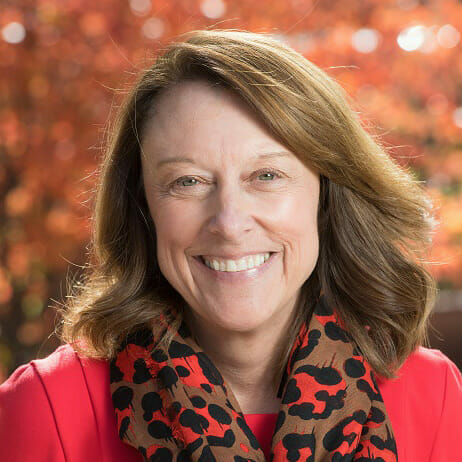 Dr. Therese Lask
Talent Development Specialist, Colorado State University
In her current role, Therese works as a consultant to the university, working as such projects as the development and facilitation of the Supervisor Development Program; planning and facilitating departmental strategic planning; and creating and facilitating professional development classes for all CSU employees. Topics for her professional development classes include: change leadership, career development, job crafting, professional resilience and leadership theory and practice. Therese has broad based experience in higher education, working in private, state and community colleges. Read Therese's full bio.
Questions About the Event? Email this event's Program Manager, Lisa Lafflam.
Product Information
What's included in your purchase?
Live webcast session - a live presentation where you have the chance to ask questions and get personalized answers from our expert speakers. You must purchase the product prior to the live date in order to attend the live session.
Webcast recording - a recording of our live session that you can access anywhere, anytime.
For more details about this product, please visit our Product FAQs.