Taking the StrengthsFinder assessment to uncover your top 5 strengths is the first step toward fully leveraging your gifts and talents.  Have you reflected on how your strengths align with your individual role and your team's goals? 
Join us online to learn how to use the information from the StrengthsFinder assessment more effectively in your career.  Session 1 will focus on your individual strengths. Session 2 will focus on your teams' strengths.  You will leave with a deeper understanding of the "why" behind your job satisfaction and your contributions. 
Take the StrengthsFinder Assessment
To gain the most from this webcast, complete the StrengthsFinder assessment prior to participating. Educators can purchase this assessment for $9.99 with a qualified educator email address. For more information visit: https://www.strengthsquest.com/192614/purchase.aspx 
Who Should Attend
We encourage all higher education professionals, whether in a formal leadership position or not, to attend this webcast. Playing to your strengths is a powerful way to increase personal effectiveness and satisfaction derived from your work.
Agenda
Session 1: Leveraging Your Individual Strengths (May 6, 2019) 
How can a strengths-based approach help you in your work?

 

What do your strengths really mean?

 

How do your strengths help you in your role?

 

How do your strengths link to your success?

 
Session 2: Leveraging the Strengths of Your Team (May 8, 2019) 
The four domains of leadership

 

What your strengths say about your domains of leadership

 

What your team's domains of leadership say about your ability to accomplish goals

 
Instructor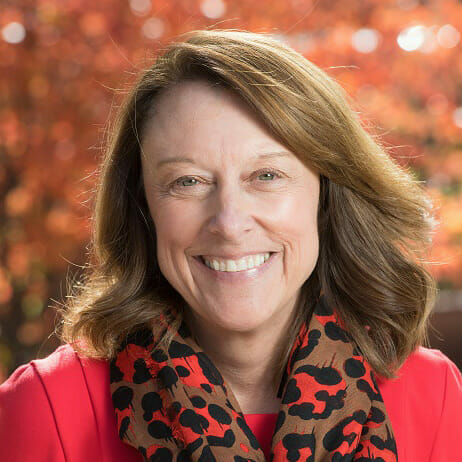 Therese Lask
Training & Organizational Development Specialist, Colorado State University
Dr. Therese Lask is a Training Specialist. Therese has worked in higher education for more than 25 years and as a consultant for the Gallup Organization for four years. As a consultant, Therese has helped organizations infuse a strengths-based philosophy to assist with building teams and helping individuals contribute their best at work. She has a bachelor's and master's degree from Colorado State University and a Doctorate in Higher Education Leadership from the University of Northern Colorado. Therese has published numerous articles, workbooks, and a book, Your Life as a River, on the topic of strengths development.
Her areas of expertise include: strengths development, strategic planning, wellbeing, hope, multi-generational workforce, change, professional resilience, and career exploration.
Questions About the Event? Email this event's Program Manager, Christine Murphy.
Product Information
What's included in your purchase?
Live webcast session - a live presentation where you have the chance to ask questions and get personalized answers from our expert speakers. You must purchase the product prior to the live date in order to attend the live session.
Webcast recording - a recording of our live session that you can access anywhere, anytime.
For more details about this product, please visit our Product FAQs.