It can be difficult for anyone teaching online—both veterans and newcomers—to design courses that are truly experiential. Ideas for hands-on projects and assignments that work well in an in-person setting don't always translate neatly online, but with some creativity and the right collection of tools, it's possible to create dynamic and engaging online courses for students that have learning by doing at their center.
Whether you're an experienced online educator or are brand new to remote instruction, this training will equip you with practical, easy-to-implement strategies that you can use to make your online courses more experiential. We'll discuss how instructors can bring project- and scenario-based learning into the online space by:
Matching course content and objectives to the right experiential activities
Employing pedagogical strategies that are conducive to real-world learning
Making use of a wider array of tools and technologies
Who Should Attend
This webcast is suitable for both faculty teaching online and those who support them in this capacity on the administrative side. The program has been designed to benefit faculty who are new to remote instruction as well as those who have been teaching online for longer and are seeking to make their existing courses more experiential.
Agenda
Matching experiential learning activities to course content
How do you know what kinds of experiential learning activities make sense for your course based on content, discipline, and course objectives? We'll provide a tool to help you design relevant activities drawn from the real-world work your students will engage in post-graduation.
Implementing experiential learning strategies
In this section, we'll cover strategies related to both pedagogy and tools. We'll walk through pedagogical techniques you can implement to make your courses more experiential and will show examples of tools and technologies you can use to support them.
Instructor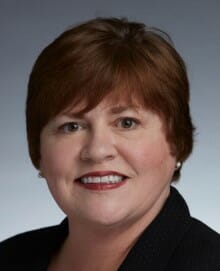 Kathryn Klose, Ph.D.
President, Alive Learning
Kathryn holds an PhD in Higher Education Policy from the University of Maryland College Park. She has over 18 years of experience in higher education as a faculty and administrator responsible for designing, implementing, and teaching hands-on real-world curriculum in varied and diverse learning environments. She augments her experience in the field of education with extensive management experience in the public and private sectors. Read Katheryn's full bio.
Questions About the Event? Email this event's Program Manager, Sarah Seigle Peatman.
Product Information
What's included in your purchase?
Live webcast session - a live presentation where you have the chance to ask questions and get personalized answers from our expert speakers. You must purchase the product prior to the live date in order to attend the live session.
Webcast recording - a recording of our live session that you can access anywhere, anytime.
For more details about this product, please visit our Product FAQs.