Join us for this two-hour live session with an expert panel featuring Bev Baligad, Cara Hardin, and Jill Thomas to review the Department of Education's Title IX New Rule.
These experts have all conducted a deep review and analysis of the Final Rule and will provide an overview of the new rules and unpack what this means for your campus. This session will help answer some of your most pressing questions through a combination of content, discussion, and Q&A. During this live panel, we'll ensure that you understand the following considerations so that you can start planning your institution's response to the new Title Ix Final Rule:
Definition of sexual harassment
Role of the coordinator and actual knowledge
Role of the "mandated reporter" or "responsible employee"
Investigating off-campus and study abroad incidents
Investigator model
Standard of proof
Live hearings (in-person and video-conference)
Cross-examination
Role of an advisor
Who Should Attend
This online event is best suited to those responsible for providing direction, leadership, and accountability in their role as Title IX (Deputy) Coordinator. Investigators, hearing panelists (or decision-makers of cases), supervisors of Title IX Coordinators, legal counsels, and representatives from Human Resources will also benefit from the content of this training.
If you have questions about whether this program is right for you, please email our Senior Program Manager, Rabia Khan Harvey.
What You Will Get
Q&A opportunities from the comfort of your own workspace
Practical takeaways and hands-on knowledge
Unlimited access to the recorded session
Access to presentation materials
Limited Attendance
In order to ensure a high-quality learning experience, we have intentionally limited the number of attendees in this virtual panel discussion. There are a limited number of seats available for Academic Impressions members as well as for paying participants. Register as soon as possible to ensure your entry into this live session. Members will get free access to the recording of this session, regardless of their participation in the live discussion.
Agenda
Notable Changes
Coordinator's Role
Investigator's Role
Hearing Panel's Role
Question & Answer with Panel 
Attendees will have the opportunity to ask their most pressing questions for the panel. At least 35-45 minutes of the webcast will be dedicated to Q&A to help ensure you get you get your questions answered.
Next Steps and Closing Remarks
Our panel will share their advice and tips on what coordinators can do now as they prepare their immediate next steps, including advice on what kinds of messages should be shared with your campus community
Ongoing professional development from Academic Impressions will be shared to help you implement the Final Rule by August 14, 2020
Panelists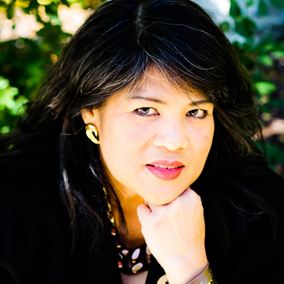 Bev Baligad, J.D.
Director of Compliance/Title IX Coordinator, University of Hawaii – West O'ahu
Bev has been a member of the Michigan State Bar since 2004. She currently serves as the Director of Compliance/Title IX Coordinator at the University of Hawaii West Oahu campus. Since 2005, she has worked in various areas in higher education, including but not limited to: Labor Relations, Executive leadership, Adjunct Faculty, Compliance and Title IX. She has extensive experience in the development and implementation of key compliance areas such as training, investigations, programming/awareness events, process reviews, and case management. Read Bev's full bio.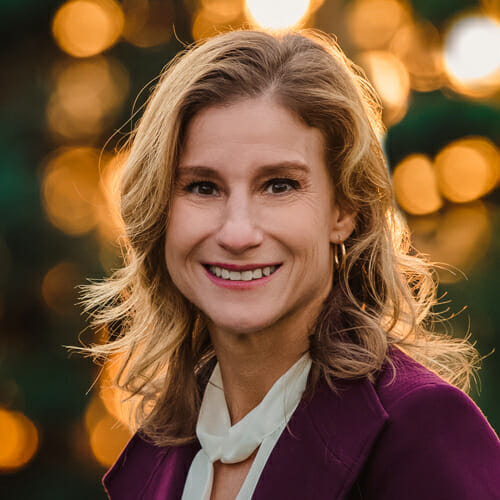 Cara Hardin, J.D.
Title IX Deputy Coordinator, Marquette University
In addition to assisting in the coordination and monitoring of Marquette's compliance with Title IX and all associated regulations, Cara is the lead investigator and adjudicator of reports of sexual harassment, discrimination and sexual misconduct filed by Marquette students, faculty, and staff. Cara educates and advises faculty, staff, and students on Title IX, sexual violence, the university's policy prohibiting sexual harassment, discrimination and sexual misconduct, gender equity, and implicit biases. Cara has developed and conducted Title IX coordinator and investigator training for Title IX, student conduct, human resources and public safety personnel at both private and public colleges and universities. Read Cara's full bio.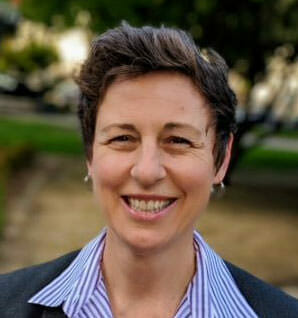 Jill Thomas, J.D.
Educator/Consultant
Jill Thomas is currently a national educator and consultant specifically for Title IX in Higher Education. She was formerly the Title IX Coordinator and Director of Equity Investigations at Stanford University. In that role, she oversaw the investigations and three-person panel hearings. Jill came to Stanford in 2018 after a career as an Assistant United States Attorney (AUSA) where she prosecuted child exploitation cases, including cases involving sex trafficking, sextortion, sex tourism, and online exploitation. Read Jill's full bio.
Questions About the Event? Email this event's Senior Program Manager, Rabia Khan Harvey.
Product Information
What's included in your purchase?
Live webcast session - a live presentation where you have the chance to ask questions and get personalized answers from our expert speakers. You must purchase the product prior to the live date in order to attend the live session.
Webcast recording - a recording of our live session that you can access anywhere, anytime.
For more details about this product, please visit our Product FAQs.