Better prepare yourself for the rigors of academic deanship.
Learn how you can develop and strengthen key leadership skills that will bolster your success as an academic dean.
In this webcast, we'll discuss how you can hone four essential practices, and you'll leave with tips on how to navigate common leadership challenges for deans.  
Who Should Attend
This webcast is designed for new or aspiring deans who are looking to enhance their leadership ability. 
Agenda
After reviewing the role of a dean in today's academic environment, we'll explore four leadership practices and how you can apply them to common situations that you will face in deanship:  
Building a strong leadership team
Ensuring an inspiring vision
Communicating with emotional intelligence
Modeling and encouraging continual learning and development
Instructor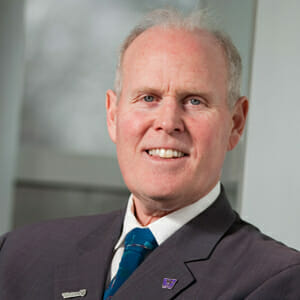 Jim Weese
Professor and Former Dean, University of Western Ontario
Dr. Jim Weese is a Professor of Sport Management and a Former Dean of the Faculty of Health Sciences (2004-2015) at the University of Western Ontario. He was the Dean of the Faculty of Human Kinetics (1999-2004) at the University of Windsor prior to assuming his current leadership role. He has assumed a variety of senior leadership positions throughout his distinguished career.  He is a graduate of The Ohio State University (Ph.D, 1991) and the Harvard University Best Leadership Practices Program (2010). He is recognized as a transformational academic leader and a leading authority in the academic areas of leadership and sport management. Dr. Weese is the co-editor of the book Management of Recreational Sport in Higher Education and he has authored research articles that appear in the top journals in his field, including the Journal of Sport Management, The European Journal for Sport Management,  The Journal of Cooperative Education, the International Journal of Physical Education, and Sport Marketing Quarterly.
Questions About the Event? Email this event's Program Manager, Christine Murphy.
Product Information
What's included in your purchase?
Live webcast session – a live presentation where you have the chance to ask questions and get personalized answers from our expert speakers. You must purchase the product prior to the live date in order to attend the live session.
Webcast recording – a recording of our live session that you can access anywhere, anytime.
For more details about this product, please visit our Product FAQs.