When an employee is not performing as expected, you may spend a lot of time and effort trying to help your employee improve – especially in a virtual world – only to be left with continued performance problems. That's because there can be many reasons for the lack of performance, and it is not always easy to spot the true cause. You may try one solution only to discover it's not the right one.
Join us online and practice Binder's Six Boxes® technique, which will help you diagnose the "most likely" causes for performance issues more reliably. You'll learn how to systematically question and evaluate six factors of organizational effectiveness that, when lacking or misaligned, can cause poor performance. You'll also walk away knowing how to select and prioritize remedies that best match the "most likely" causes so that you can provide the most targeted and practical interventions, no matter whether you're working face-to-face or virtually.
Who Should Attend
This webcast is ideal for any supervisor who is committed to motivating their employees and learning new ways to improve performance. You will learn a model that works in all environments – virtual and face-to-face – which will help you diagnose, communicate about and improve employee performance gaps. You'll learn strategies that will help you prevent and follow-up on performance problems.
Agenda
Both the employee and the organization play a critical role in organizational effectiveness. There are roles and responsibilities that each bring to the table to maximize employee performance. In this webcast, you'll practice Binder's Six Boxes® technique, which will help you diagnose which factors might be missing and how to improve them.
The Organization's Responsibilities:
Information and Feedback – Provide clear expectations and feedback
Tools and Resources – Provide the right materials, tools, and time to do the job well
Incentives – Reinforce positive performance
The Employee's Responsibilities:
Knowledge and Skills – Bring the necessarily skills and knowledge to perform the job well
Capacity – The ability to learn and do what is expected
Motives – Alignment with work and environment
Instructor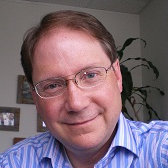 Nathan Strong
Director of Organizational and Professional Development, University of South Carolina
Nathan primary areas of focus are organizational development, supervisory and management development, process improvement, and performance enhancement. His favorite area of work involves improving team performance in all areas of the university. Formerly, Nathan served as the Program Manager for Organizational Development in the South Carolina Office of Human Resources. He has been involved in organizational assessment and organizational development activities for over 30 years. Read Nathan's full bio.
Questions About the Event? Email this event's Program Manager, Lisa Lafflam.
Product Information
What's included in your purchase?
Live webcast session - a live presentation where you have the chance to ask questions and get personalized answers from our expert speakers. You must purchase the product prior to the live date in order to attend the live session.
Webcast recording - a recording of our live session that you can access anywhere, anytime.
For more details about this product, please visit our Product FAQs.