Most academic departments today employ adjunct faculty, but few Chairs are well-versed in the ins and outs of managing them. Adjuncts face unique challenges orienting to and integrating within the department, and as a Chair you must figure out how to support them effectively to ensure maximum productivity and a positive experience for both students and faculty.
In this training, our expert will share strategies for successfully supporting adjunct faculty both at the outset of and throughout the semester. You will learn how to:
Provide baseline training on department policies, even without a formal orientation
Structure touchpoints throughout the semester to build positive relationships and set them up for success
Involve adjuncts more meaningfully in departmental decision-making and activities
Make challenging conversations productive, including ways to provide meaningful feedback and areas for improvement
Who Should Attend
This webcast is suitable for new and seasoned department chairs who manage adjunct faculty lines.
Agenda
Supporting adjuncts before classes begin

Introducing and explaining department policies
Setting adjuncts up for success in their teaching

Building positive relationships with your adjunct faculty

Structuring touchpoints to set up and maintain the relationship
Visiting classes
Fostering belonging and involvement in the department

Evaluating adjuncts

Developing effective criteria for evaluating adjuncts
Using non-traditional metrics to retain good faculty
Making difficult conversations with adjuncts productive
Instructor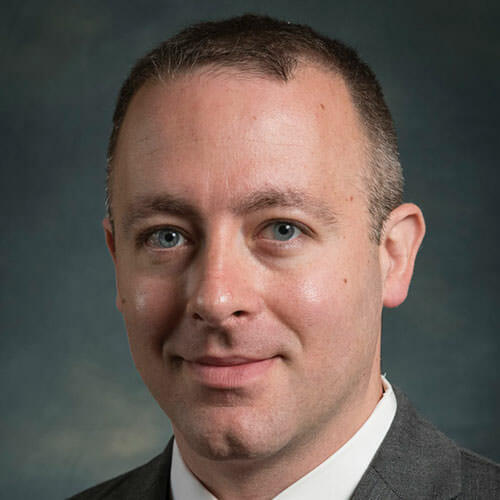 Anthony L. Pirrotti
Associate Dean, Walsh School of Foreign Service, Georgetown University
Since 2014, Anthony Pirrotti has served as Associate Dean of Culture and Politics at Georgetown University's School of Foreign Service. In his role, he has led a series of curricular reforms, expanded the range of academic offerings, and established a series of external partnerships – all of which have significantly increased the number and range of adjunct faculty teaching in the program. An early modernist by training, Pirrotti has also served as Assistant Dean of International History at Georgetown's School of Foreign Service and Assistant Dean of Georgetown University's McDonough School of Business.

Questions About the Event? Email this event's Program Manager, Ashvina Patel.
Product Information
What's included in your purchase?
Live webcast session - a live presentation where you have the chance to ask questions and get personalized answers from our expert speakers. You must purchase the product prior to the live date in order to attend the live session.
Webcast recording - a recording of our live session that you can access anywhere, anytime.
For more details about this product, please visit our Product FAQs.