How are you helping your first-gen families navigate the first-year experience?
First-gen students need the support of their families to be successful during college, especially during the first year when the transition is most difficult. But for many first-gen families, the college environment is unfamiliar or even intimidating. They need support and direction from the institution.
Join us online to learn how to create an engaging first-year experience to help guide first-gen families through the college transition. During this webcast, we will share how two institutions with high percentages of first-gen students (both a community college and a 4-year university) engage with families. You'll see how these schools progress beyond a family orientation to provide additional educational workshops and peer-to-peer support networks, and you'll leave with strategies to evaluate the needs of your own first-gen families.
Expand your toolkit for first-gen students by joining us for our conference, Developing a Comprehensive System of Support for First-Generation Students, designed to give you a wide variety of tools to best address the challenges your first-gen population faces and to give them the best chance at success.
Who Should Attend
This webcast will appeal to student support professionals who want to increase engagement with families of first-generation students, including:
Directors of First-Gen Initiatives
Academic Advisors
Student Support Centers
Career Advisors
Directors of Residence Life
Financial Aid Professionals
To help address the unique challenges for residential versus commuter students, we'll share approaches from 2-year and 4-year institutions.
Agenda
To help you create a roadmap for your first-gen students' success, our two speakers will share:
1) What does a successful roadmap look like?
You'll hear how VCU and El Camino approach their first-gen family programs and plan for success.
2) What stops are included along the journey?
You'll learn about the various programming initiatives that VCU and El Camino have implemented to successfully transition their first-gen families through the first year.
3) How do you keep your first-gen families on track?
You'll learn how VCU and El Camino communicate with their first-gen families to ensure they move forward on the journey.
4) How do you design a successful roadmap?
You'll learn how VCU and El Camino evaluate the needs of their first-gen families to fuel their roadmaps.
Instructors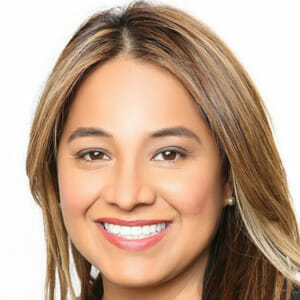 Cynthia Mosqueda
Faculty Coordinator for the First Year Experience Program, El Camino College
Cynthia is the faculty coordinator for the First Year Experience Program at El Camino College located in Torrance, California. El Camino College's FYE program has received accolades for exemplary program status through the Academic Senate for California Community Colleges and through the California Community College Chancellor's Office for outstanding contributions toward student success, transfer, and retention. Read Cynthia's full bio here.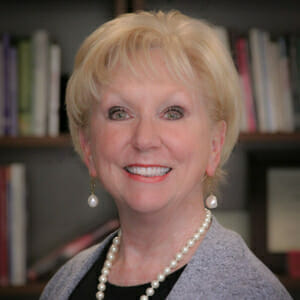 Daphne Rankin
Associate Vice Provost for Strategic Enrollment Management, Virginia Commonwealth University
Daphne has more than twenty-five years of higher education experience. Since joining the university's administration in 2004, she has assumed progressive leadership responsibilities in curriculum development, student retention, first-generation student and family programs, enrollment management, and summer studies. Read Daphne's full bio here.
Questions About the Event? Email this event's Program Manager, Lisa Lafflam.
Product Information
What's included in your purchase?
Webcast recording – a recording of our live session that you can access anywhere, anytime.
For more details about this product, please visit our Product FAQs.