Psychological safety is the belief that you will not be punished or humiliated for speaking up with ideas, questions, concerns, or mistakes. When you have psychological safety, you have the freedom to be vulnerable. You can take risks without feeling a sense of failure or ridicule. Teams that have psychological safety are more innovative, creative, and cohesive because vulnerability will not be held against anyone.
In times of confusion or conflict, leaders and supervisors often try to bring teams together by creating a common vision or by clarifying goals and processes. But before these steps can be effective, you need to ensure a high level of psychological safety within your team. Without that foundation, your team will not function as cohesively.
Join us online for this two-part webcast series to learn how to foster a deeper sense of psychological safety within your team.
In Session 1, you'll learn 3 key leadership behaviors that will invite your team to share ideas, take risks, accept mistakes, and create more innovative work.
In Session 2, you'll complete an assessment to measure the psychological safety of your team, and you'll leave with ideas on how to improve.
Who Should Attend
This webcast series is ideal for supervisors and leaders who want to foster psychological safety on their teams to improve team learning, performance, satisfaction, and engagement.
Agendas
Webcast 1: 3 Ways Leaders Can Foster Psychological Safety in Teams
To help you understand the importance of psychological safety within your team, Nathan will guide you through the following:
What Is Psychological Safety, and Why Is It Important to Teams? - You will learn how to recognize what psychological safety is and how it impacts team performance, learning, satisfaction, and engagement.
3 Behaviors that Foster Psychological Safety in Teams - You will learn how the following 3 behaviors can foster psychological safety within your team:

Establishing Shared Expectations and Meaning
Creating Participation that Welcomes All Voices
Responding Productively to Foster Learning
Webcast 2: Assess Your Team's Level of Psychological Safety
To help you relate the 3 leadership behaviors of psychological safety to your own team, Nathan will guide you through the following:
Psychological Safety Assessment - You will complete an assessment that will help you understand your team's level of psychological safety.
How to Interpret Results – We will guide you through a conversation about and the analysis of your assessment score to help you understand your results.
Next Steps - Based on your assessment score, you will learn how to use the 3 leadership behaviors to foster psychological safety within your own teams.
Instructor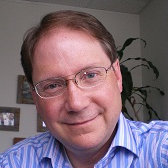 Nathan P. Strong
Director of Organizational and Professional Development, University of South Carolina
In his current role, Nathan's primary areas of focus are organizational development, supervisory and management development, process improvement, and performance enhancement. His favorite area of work involves improving team performance in all areas of the university. Read Nathan's full bio here.
Questions About the Event? Email this event's Program Manager, Lisa Lafflam.
Product Information
What's included in your purchase?
Live webcast session - a live presentation where you have the chance to ask questions and get personalized answers from our expert speakers. You must purchase the product prior to the live date in order to attend the live session.
Webcast recording - a recording of our live session that you can access anywhere, anytime.
For more details about this product, please visit our Product FAQs.