To see high rates of productivity, retention, and satisfaction in your early career faculty, you'll need a well-defined mentoring program. How should you structure your program for success? What services should you provide, and how should you customize for your department, school, or campus?
Join us online to rethink your current faculty mentoring program or start building an intentional mentoring program from scratch. You will learn from Dr. David Kiel, who has helped create mentoring programs at The University of North Carolina at Chapel Hill in professional school units and Arts and Sciences departments. Drawing on his study of exemplary programs nationwide, he will share a comprehensive overview of effective mentoring programs – ones that resolve conflict and decrease faculty turnover.
Who Should Attend
Anyone looking to design or improve mentoring programs for early career faculty will benefit from this session. Rather than addressing one specific problem of faculty mentoring programs, we will share more broadly the cornerstones of effective programs to help you benchmark yours.
Our training will apply to mentoring programs for both tenure- and non-tenure-track faculty, and we'll offer examples from a range of higher education institutions, including both research-intensive institutions and community colleges.
Agenda
The Essentials of a Well-Defined Mentoring Program

Seven key decisions to make
Creating your own model

Services Your Mentoring Program Should Include

Five areas of support for early career faculty
Clarifying what your faculty needs to be successful

Quick Tips to Implement on Your Campus
Instructor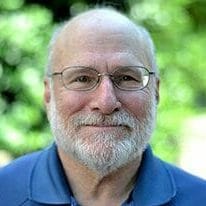 David Kiel, Dr. P.H.
University of North Carolina at Chapel Hill
David Kiel is the author of Developing Faculty Mentoring Programs: A Comprehensive Handbook, published by Academic Impressions (2019). While at the UNC-CH Center for Faculty Excellence (2010-16), he was the chief university-wide internal consultant on faculty mentoring.  He advised departments and schools about how to create or improve mentoring programs for their faculty. He has presented on how to assist new mentors in learning about mentoring and how to help mentees make the most of their mentoring relationships. He developed customized workshops for individual departments and schools and helped units evaluate and improve their programs. He conducted campus-wide surveys of mentoring practice and reviewed and reported on the national literature on mentoring and faculty development. David consults with universities nationwide on issues of faculty development and faculty leadership. Currently, he is also an Adjunct Clinical Associate Professor at the UNC-CH School of Social Work. Read David's full bio here.
Questions About the Event? Email this event's Program Manager, Courtney Biedermann.
You May Also Enjoy
Our webcast presenter has also authored an Academic Impressions' book entitled Developing Faculty Mentoring Programs: A Comprehensive Handbook (2019). While our webcast on faculty mentoring programs address programs for early career faculty specifically, this book is a comprehensive primer for launching or improving mentoring programs for early career, mid-career, and late-career faculty. Get your 600-page handbook with worksheets, checklists, and templates today!
Product Information
What's included in your purchase?
Live webcast session - a live presentation where you have the chance to ask questions and get personalized answers from our expert speakers. You must purchase the product prior to the live date in order to attend the live session.
Webcast recording - a recording of our live session that you can access anywhere, anytime.
For more details about this product, please visit our Product FAQs.