Enhance your student orientation program to better meet the changing needs of students.
New student orientation is the primary means to make sure incoming students have the information, resources, and skills they need to successfully transition into the college environment. When planned and executed intentionally, orientation can play an important role in student retention and persistence by setting an important foundation and positioning students for success.
If you're facing challenges around serving the needs of an increasingly diverse student population, managing information overload, and overall doing more with less, this hands-on training is for you. Our experts will show you how to take stock of your current program's strengths and weaknesses, design an assessment plan, and identify creative solutions to overcome some of the daunting challenges orientation staff face today.
With the help of our expert speakers, we will address the most pressing challenges institutions face when leading a student orientation program on campus, for instance:
Assessing current practices: mining meaningful data to demonstrate student learning and success, improve the program, and advocate for resources
Finding physical space on campus to host orientation
Allocating proper resources and staffing
Fighting information overload: balancing what students need to know for a successful transition vs. what campus partners want to include
Meeting the various needs of a diverse student body
To ensure you'll walk away with tangible and valuable resources, our seasoned speakers will share unique and creative solutions to common orientation pitfalls. During this event, you will have the chance to work in small peer groups and build important connections with those engaged in the same work as you.
Who Should Attend
This training will benefit those who face challenges with their current orientation program or simply want to revamp their existing initiative. Campus constituents leading or supporting orientation efforts will also find this program valuable.
Bring your team and save!
Save over 15% when you register three or more colleagues.
Your registration fee includes full access to all conference sessions and materials, breakfast, lunch, and access to the networking reception on Tuesday, breakfast on Wednesday, as well as refreshments and snacks throughout the conference.
Day One
8:30 a.m. – 5:45 p.m.
Current Trends and Challenges of Orientation
In this opening session, you will begin to discuss the challenges of leading orientation efforts from finding physical space to reducing information overload and managing staffing. You will take stock of your current challenges, areas of growth, and strengths to guide the rest of your conference experience.
---
Designing and Implementing an Assessment Plan
You will learn how our experts assessed their orientation program and, in turn, implemented successful solutions. You will create your own assessment plan designed specifically for your institution to implement upon your return.
---
Prioritizing Content: Determining the Non-Negotiables
Balancing the right amount of information students need to successfully transition with the information campus partners want to present without leading to information overload is a challenge. In this session, our experts will help you determine what information is needed and when—and how to prioritize conflicting needs. You will leave with a checklist to help implement this on your campus.
---
Identifying and Engaging Diverse Students' Needs
Students come from a variety of backgrounds and bring with them a variety of needs, which should shape the way we design orientation. For example, adult students likely need information delivered in a different way than Gen Z, first generation students may need different information than a student whose parent is an alum, and transfer students may need the same orientation that first-year students receive. Yet, trying to deliver consistent information to the masses with limited time and resources can be daunting. During this session, attendees will participate in setting and prioritizing the agenda to focus on creating solutions to meet the needs their underserved student populations.
---
Leveraging Technology
In addition to highlighting creative ways to leverage technology, you will learn the five key steps to implement new technology on your campus. You will hear how our experts overcame numerous challenges by implementing a completely online orientation that still engages students and builds community in creative ways.
---
Networking Reception
This informal reception is your chance to decompress, have some refreshments on us, and expand your network of connections. Our programs are intentionally designed for smaller groups, so this is a great time to catch-up with attendees and speakers whom you may not have connected with yet.
---
Day Two
8:30 a.m. – 12:30 p.m.
Working with Stakeholders
Whether you're significantly overhauling or fine-tuning your orientation program, you need productive relationships with your stakeholders. During this session our experts will share their experience building and sustaining successful campus partnerships and highlight the strategies and skills needed to do so.
---
Beyond New Student Orientation: Supporting Second Year Students
While new student orientation is focused on first-year and transfer students, there's a need to address the sophomore slump. During this session, you will learn about best practices and trends in working with second-year students including what a re-orientation and second-year welcome week could look like.
---
Telling Your Story: Orientation as a Stakeholder in Student Success
In this closing session, you will identify key steps to take back on your campus to measure and leverage your success to create a sustainable orientation program. You will set clear objectives and create a communication plan to implement upon your return.

Speakers
Jonathan Fries
Director of Second-Year, Transfer & Transition Initiatives, University of Lynchburg
In his role as Director of Second-Year, Transfer & Transition Initiates, Jonathan oversees Transfer, Adult Learner, Commuter, and Second-Year student services. This includes overseeing the transfer peer mentoring program, Transfer Orientation, Adult Orientation, Second-Year Welcome Week, Tau Sigma: Transfer Honor Society, and the Commuter Student Association.
Lisa Simmons
Director, Student Orientation and Transition Services, Utah State University
Lisa Simmons has 15 years of administrative experience with orientation, transition, and retention programs. She directs Student Orientation and Transition Services at Utah State University, an office that houses orientation, parent and family programs, first-year experience, and advising for students taking a leave of absence.

$1,395 through April 3
$1,495
Enhance your student orientation program to better meet the changing needs of students.
Team Discounts Available
1-2 registrations: full price
3-4 registrations: 15% off each conference registration
5-7 registrations: 20% off each conference registration
8 + registrations: 25% off each conference registration
Questions About the Event?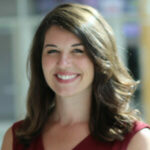 Jess Landis
Program Manager, Academic Impressions