COVID-19 Critical Response
DISCUSSION SERIES
Watch a webcast recording where our experts connect with the broader higher education community to share ideas and ask questions amid the COVID-19 crisis.
The COVID-19 crisis and the rapid transition to online learning have forced student success professionals to think about student retention on a day-by-day basis rather than semester-by-semester. Systems of outreach and support that were previously in place have had to be adapted for the online environment, and in some cases, completely overhauled.
Watch this webcast recording of a facilitated discussion with Julie Nash, Vice Provost of Undergraduate Studies and Student Success at the University of Massachusetts Lowell. You will hear from our expert and your fellow attendees as they describe their approaches to:
Tracking student engagement and participation in the new remote learning environment

Rethinking academic policies like withdrawals and pass/fail

Academic advising
Partnering with faculty in service of student success

Building up an emergency needs fund
Who Should Attend
This training will primarily benefit student success professionals with Director-level titles and above.
If you are equipped to discuss what your retention efforts look like in the current environment across a variety of initiatives and interventions and want to learn more about strategies and approaches that other institutions are using, this program is for you.
If you are looking for a space to gain ideas and best practices around the current coronavirus crisis, we encourage you to check out our other webcasts in our COVID-19 Critical Response Discussion Series.
A Discussion-Based Format
As the impact of COVID-19 continues evolve, we know that cannot provide you with hard-and-fast answers. But we can make space for open discussion and idea-sharing based on our speaker's expertise and the experiences of the rest of the audience.
After watching this recorded webcast, you will have a clearer understanding of how other campuses are responding and ideas for how you might continue to make decisions and move the work forward.
Before accessing this free webcast recording…
Please sign up first for future updates from Academic Impressions.
Instructor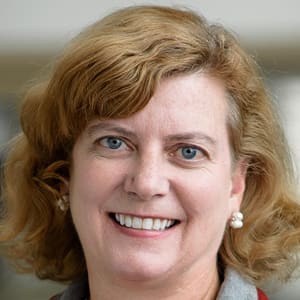 Julie Nash
Vice Provost for Academic Affairs, University of Massachusetts Lowell
Julie oversees retention and student success, curriculum, and accreditation at UMass Lowell. Prior to serving as Vice Provost, she served as Associate Dean for Undergraduate Studies in the College of Fine Arts, Humanities and Social Sciences, as Honors Director, and as Gender Studies Director. In her work at UMass Lowell, she oversees a number of projects related to Student Success in partnership with the Dean of Students.
Julie began teaching British literature and writing at UMass Lowell in 2002. She has published books and articles on the British authors Aphra Behn, Anne Bronte, Maria Edgeworth, Elizabeth Gaskell, and Fay Weldon.