COVID-19 Critical Response
DISCUSSION SERIES
Watch a webcast recording where our experts connect with the broader higher education community to share ideas and ask questions amid the COVID-19 crisis.
Continuing to support student mental health needs in the midst of the COVID-19 pandemic is critical. Stress and anxiety are high, and current circumstances are causing hardship for many. Student affairs leaders and counseling center directors are operating as best they can in this environment, while simultaneously navigating rapidly-evolving institutional responses and balancing their own well-being.  
Join us for this webcast recording where we facilitate a conversation with Kelly Wesener-Michael, Associate Vice President for Student Affairs & Dean of Students at Northern Illinois University, and Kristen Gray, Director of Counseling & Psychological Services at Hope College. In this open discussion space with our experts and your peers, we shared strategies, current approaches, and decision points related to the following items:   
T

he use of teletherapy

 in higher ed mental health 

 

Client issues (triaging emergencies, trauma students, etc.)  

 

Supporting counseling center staff 

 

Meeting the

 

mental health needs of

 a

 broader university

 

community
Who Should Attend
This training will benefit Student Affairs leaders and Directors of Counseling Centers who want to a) hear about how other campuses are approaching student mental health services in a time of crisis, and b) share their own ideas and strategies.
If you are looking for a space to gain ideas and best practices around the current coronavirus crisis, we encourage you to check out our other webcasts in our COVID-19 Critical Response Discussion Series.
A Discussion-Based Format 
As COVID-19 continues to be an ever-evolving situation, we can't provide you with hard-and-fast answers. But we can make space for open discussion and idea sharing based on both our speakers' expertise and the experiences of the rest of the audience.  
After watching this recorded webcast, you will have a clearer understanding of how other campuses are responding and ideas for how you might continue to make decisions and move the work forward.
Registration for the live webcast is full. Please fill out the form below to get access to the recording.

Please sign up first for future updates from Academic Impressions.
Instructor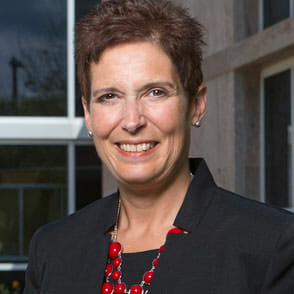 Kelly Wesener Michael
Associate Vice President for Student Affairs & Dean of Students, Northern Illinois University

Throughout her career, Dr. Wesener Michael has gained significant experience with behavioral intervention and crisis management. Dr. Wesener Michael played a leadership role in the campus response to NIU's campus shooting in 2008. Following the tragedy, she led a team, working collaboratively with Virginia Tech and the Department of Education, to establish national standards and protocols for threat assessment teams. Additionally, she has led numerous responses to campus tragedies including student deaths brought about by murder, falling from a high rise residence hall, an off-campus shooting, and hazing in a fraternity house.
Dr. Wesener Michael began her career as a housing professional and has worked in a variety of environments including a small private institution, mid-size public and large, research universities. She stepped into senior level administration at Northern Illinois University in 2009 as the Assistant Vice President for Student Affairs. Over the years, as a senior administrator, her portfolio has included a wide variety of student services, enrollment management functions, and auxiliaries. Dr. Wesener Michael was promoted into the chief student affairs officer role at NIU in January 2017. In her current role, she is providing divisional leadership as NIU is undertaking an organizational restructuring of the Division of Student Affairs as well as establishing the institution's first Dean of Students Office.
Dr. Wesener Michael's academic credentials include: Doctorate of Education in Educational Leadership and Policy Studies from Indiana University, Masters of Science in College Student Personnel from Western Illinois University and Bachelor of Arts from the University of Wisconsin – Stevens Point.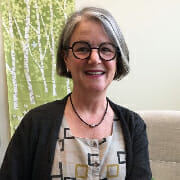 Dr. Kristen Gray
Associate Dean for Health and Counseling & Director of Counseling and Psychological Services, Hope College
Dr. Kristen Gray earned her Doctor of Psychology in Clinical Psychology from the Adler University in Chicago. She joined Hope College Counseling and Psychological Services In 1997 and became Associate Dean for Health and Counseling and Director of Counseling and Psychological Services in 1998.
During her career at CAPS, she has developed the program to include a robust clinical team, a groups program, strong working relationships across campus, a campus-wide bystander training for suicide prevention, and explored new models of service delivery. In addition to her role within Health and Counseling, she joined the teaching faculty of the Phelps Scholars Program (a living and learning, first year seminar focused on diversity and social justice) in 2013. She has served on re-accreditation committee, campus-wide strategic planning committee, Human Subjects Review Board, the GROW inclusive excellence initiative, and countless program and committees over the years. When she is not counseling students, she can be found guest speaking in classes, presiding over panel discussions, providing trainings on mental health and suicide prevention both across campus and in her community, or traveling abroad with students as they seek to expand their horizons. In 2019, she was selected by the graduating class to serve as their commencement speaker.
As a member of the Association of College and Counseling Center Directors (AUCCCD) since 1998, she has presented on a variety of topics at the annual conference. She has co-facilitated the Women's Networking Luncheon since 2007 and the New Member and First Time Attendees Orientation from 2013 to 2017. From 2010 to 2016, she was a member of the Elements of Excellence Steering Committee, strategizing and planning cutting edge programs for the national conference. In 2017, she was awarded The President's Award for Service and Meritorious Contributions to AUCCCD. That same year, she was elected to the association's Governing Board.