FREE WEBCAST
Strategies to Effectively Engage Students in Online Learning: A Discussion of Best Practices
Live Webcast:
Apirl 6, 2020 | 3:00 – 4:00 PM Eastern
Resources

ONLINE MEMBERSHIP YEAR-END OFFERS
ONLINE TRAINING
Get access to higher ed specific online training at your fingertips.
Gain access to a collection of resources to help you:
An annual subscription to our online library serves learners of all types with:
$250 off all in-person conferences
In-depth webcasts featuring best practices and supplemental resources
Engaging and instructional videos
Research-based reports exploring critical issues facing the industry
Articles and whitepapers with tips, how-to's, and case studies
Tools, templates, and other resources that can help you do your job better immediately
2-3 day virtual conferences providing in-depth instruction and valuable networking opportunities
Learn from THE organization with the most experience in online professional development:
Nearly 20 years of best-in-class online training
Designed and developed more than 1500 online trainings
Access our network of over 500 vetted subject matter experts
We have served more than 3000 institutions including every AAU, R1 and R2 institution
ANNUAL MEMBERSHIP FOR YOUR DEPARTMENT
10-USER MEMBERSHIP
$4,495/yr
(with 2-year agreement)
$5,000
(with 1-year agreement)
25-USER MEMBERSHIP + 1 CONFERENCE SEAT
$7,500
ANNUAL MEMBERSHIP FOR YOUR INSTITUTION
SMALL
(under 1,000 FTE employees)*
$15,000
MEDIUM
(1,000 – 2,000 FTE employees)*
$25,000
LARGE
(2,001 or more FTE employees)*
$35,000
Existing Members: Need more users because everyone is now off-campus? Call our Membership Advisor on 720.988.1257 for a special promotion to add users.
* Pricing per individually accredited institution. Price guarantee for 3-year agreement.
Questions about this promotion?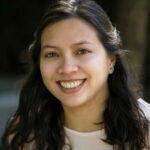 Meghan Paladino
Membership Advisor, Academic Impressions