Learn how to recognize emotions in yourself and others to improve your productivity or prepare for a promotion.
Academic leaders and faculty members often cite the importance of interpersonal skills when leading an academic unit, managing a research team, or functioning as a productive member of any team or unit in academia. However, emotional intelligence and self-awareness are less commonly mentioned as predictors of success among academic teams.
In this video course, department chairs and faculty will discover the connection between emotional intelligence and individual, team, and department results. Through Daniel Goleman's four pillars of emotional intelligence, you will get ideas for how to:
Manage graduate students, research teams, or labs more effectively
Handle conflict and difficult personalities with more ease
Mentor and manage graduate students
You will learn Daniel Goleman's four pillars of emotional intelligence and informally assess your skill in each of these pillars. Once you have a greater awareness of how you "show up" for yourself and others, we'll offer simple suggestions for how you can manage yourself and your relationships more productively.
In addition to faculty and department chairs, academic search committees who need to assess the emotional intelligence of candidates may also benefit from this course.
The following lessons are included with this course.
58 minutes of video instruction through 15 short videos 

Three downloadable resources, including a fillable workbook 

Valued at $495. Free for members.
Jennifer Askey, Ph.D., PCC
Academic Coach
Jennifer Askey is an individual and group academic coach with over 25 years of experience in higher education in the U.S. and Canada. Her career has included work experience all over the academic map as support staff, sessional/adjunct lecturer, tenure-track faculty, tenured faculty, and professional administrative staff. As a coach, she helps her clients achieve clarity around the impact they want to have as an academic and the habits they need to develop to reach their goals.
As a PCC certified coach through ICF, Jennifer enjoys leveraging assessments (e.g., DISC, Emotional Intelligence, Belbin Team Roles, etc.) for faculty clients to boost their self-awareness around key workplace behaviors and motivators. In her service of helping faculty members create their dream careers and jobs, she focuses on celebrating self-awareness and using that awareness as a jumping off point for exploration, innovation, and decisive action. A core of her coaching philosophy is to help clients establish patterns of noticing and recognition around self-sabotaging behaviors and to choose more resonant and empowering options.
Writing productivity can be a key stressor for faculty members, so Jennifer works with clients on both the practical aspects of developing a successful writing practice and the less visible mindset shifts often required to do this work joyfully and consistently. Mindfulness and emotional intelligence form the foundation for much of her coaching work, as does an intersectional feminist lens on work-life issues.
Jennifer holds a Ph.D. in Germanic Languages & Literatures from Washington University in St. Louis, Missouri, was Associate Professor of German at Kansas State University, and has taught literature (in German and English, specializing on children's and young adult literature) at universities in the U.S. and Canada. She continues to develop her own repertoire of skills and reads and speaks widely on emotional intelligence, faculty resilience, and mindfulness. She is pursuing certification in Positive Intelligence coaching—a framework based in positive psychology that helps to quiet inner saboteurs and build emotional intelligence muscles.
Membership Includes All Content and Much More
Buy membership based on desired number of users  
Invite users to your membership
Engage with upcoming and on-demand online trainings 
Learn more about membership benefits, included content, and pricing.
Questions about membership?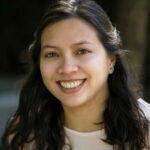 Meghan Paladino
Membership Advisor, Academic Impressions