Diversity statements are a core part of an application – learn how to craft an authentic statement that aligns with your target institution's goals and mission.
Diversity statements are a relatively new part of the faculty job application packet, yet despite their increasing importance, they can be both puzzling and challenging to write. As a faculty applicant, demonstrating contribution to diversity, equity, and inclusion is now a core part of what you are expected to bring to an institution. As with anything that relates to diversity, there is no "right" type of diversity or experience. Rather, in writing a diversity statement, you aim to clearly demonstrate your authentic commitment and experiences as they relate to creating an inclusive community.
This video course is divided into two sections. The first will walk you through what a diversity statement is, how to use job announcement materials to aid in your writing process, and how search committees evaluate diversity statements. The second section will help you create a process for understanding your own diversity and aligning it to the institution(s) to which you are applying, and will also teach you common errors to avoid. You'll further be able to use a writing prompt workbook in order to workshop ideas. This video course is most applicable to faculty, whether you are new to job searching in academia or already have experience as a faculty member.
The following lessons are included with this course.
Course Highlights
23 min of video instruction

8 short videos

1 Writing Prompts Workbook

 Valued at $395. Free for members.
96% of Participants Are Satisfied With Our Video Courses
Paula Thompson, Ed.D.
Faculty Coach, Leadership Coach
Paula is an expert on how individuals manage careers and job performances to achieve desired professional outcomes. She has been an ICF certified coach since 2014, and she coaches leaders in higher education, academic medicine, and business. Paula's coaching approach incorporates the best scientific evidence from positive psychology and organizational effectiveness to support leaders in thriving even during complex times and ever-changing work environments.
Paula's faculty appointment is at the Pepperdine Graduate School of Education and Psychology. Her courses include organization design and culture; organization change, creativity, and innovation; qualitative data analysis; and scholarly writing. She also serves as a dissertation chair and has over a dozen graduates. Her areas of intellectual interest are the application of positive psychology in the workplace, coaching for leadership development, and the internal – and often hidden – aspects of work performance.
In prior leadership roles at two universities, Paula specialized in the continuous improvement of systems to support faculty success.
Membership Includes All Content and Much More
Buy membership based on desired number of users  
Invite users to your membership
Engage with upcoming and on-demand online trainings 
Learn more about membership benefits, included content, and pricing.
Questions about membership?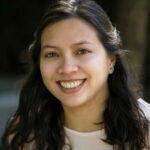 Meghan Paladino
Membership Advisor, Academic Impressions