COVID-19 Critical Response
DISCUSSION SERIES
Watch a webcast recording where our experts connect with the broader higher education community to share ideas and ask questions amid the COVID-19 crisis.
With no national standards available, it is difficult to make decisions around academic policies during the current COVID-19 crisis. In tandem with faculty senate, academic leaders are needing to revisit academic policies around things like the tenure clock, shared governance, graduation requirements, and repeating coursework that impact both students and faculty. As decision-makers push forward, many are wondering what other institutions are doing. 
Watch this webcast recording where we facilitate a conversation around these questions with Corey Cook, Vice Provost for Academic Programs and Planning at St. Mary's College of California. We will discuss:  
Regarding Faculty
Extending the faculty tenure clock
Faculty teaching evaluations
Contingent faculty
Practicing shared governance in a dispersed work environment
Maintaining academic progress for disrupted study abroad semesters
Regarding Students 
Pass/Fail

 grading

 

Withdrawals
Repeating coursework
Graduation requirements
Who Should Attend
If you are an academic leader interested in learning about the academic policy decisions other institutions are making in light of the COVID-19 crisis, this program is for you.  
If you are looking for a space to gain ideas and best practices around the current coronavirus crisis, we encourage you to check out our other webcasts in our COVID-19 Critical Response Discussion Series.
A Discussion-Based Format 
As COVID-19 continues to be an ever-evolving situation, we cannot provide you with hard-and-fast answers. But we can make space for open discussion and idea-sharing based on both our speakers' expertise and the experiences of the rest of the audience.
After watching this recorded webcast, you will have a clearer understanding of how other campuses are responding and ideas for how you might continue to make decisions and move the work forward.
Before accessing this free webcast…

Please sign up first for future updates from Academic Impressions.
Instructor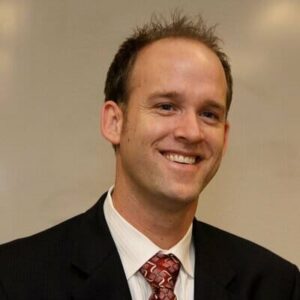 Corey Cook
Vice Provost for Academic Programs and Planning, Saint Mary's College of California
Corey Cook joined Saint Mary's College of California as the Vice Provost for Academic Programs and Planning. Prior to that, he served as the founding dean of the School of Public Service and Professor of Political Science at Boise State University. The School of Public Service was founded in 2015 to inspire and equip students to be innovative, principled, and effective public service leaders, to promote meaningful community engagement and civil discourse and to serve as an objective and unbiased resource for citizens and decision-makers. Cook has a Ph.D. in Political Science from University of Wisconsin-Madison.