Train your incoming staff and partners across campus on the basics of advancement.
Buy this suite of online trainings as an easy way to educate both new hires and existing staff (including faculty) with new fundraising responsibilities on the important work of advancement. We worked with our top collaborators in each functional area across the shop to bring you six recorded modules that offer a high-level overview and provide connections to the donor pipeline and advancement's goals. Modules included in the series are:
Alumni Relations

Annual Giving

Major Gifts

Donor Relations

Planned Giving

Advancement Services
Who Will Benefit
These sessions are designed to provide an overview of advancement's functional areas that will be beneficial to new advancement team members, as well as faculty, admissions, and student affairs professionals.  After watching these modules, you'll be ready to support fundraising efforts or collaborate with your advancement colleagues more effectively.
Each 30-minute session offers an overview of a particular area of advancement:
Introduction to Advancement Services
Mark Koenig, Oregon State University
Introduction to Alumni Relations
Elise Betz, University of Pennsylvania
Introduction to Annual Giving
Brian Daugherty, San Diego Humane Society
Introduction to Donor Relations
Lynne Wester, Donor Relations Guru
Introduction to Major Gifts
Kathy Drucquer Duff, KDD Philanthropy
Introduction to Planned Giving
Marianne Blackwell, University of Colorado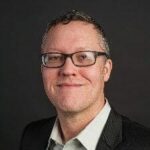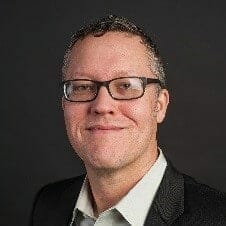 Mark Koenig
Associate Vice President, Advancement Services
Oregon State University
Mark oversees the research, relationship management, information technology services, and database management units. In addition, Mark is responsible for the fundraising and campaign administration for the organization.
Mark has extensive experience in the development and utilization of fundraising best practices.  These areas include incorporating analytics, conducting surgical wealth screenings, orchestrating discovery programs, and bridging the communication divide between information technology and advancement. Mark is currently the chair for the Council for Advancement and Support of Education District VIII, and he holds executive corporate advisory positions with Ellucian Advance and Wealth Engine.
Prior to joining Oregon State, Mr. Koenig was the Director of Prospect Research and Management for The George Washington University in Washington, D.C.  He has also held research positions at Georgetown University, Georgetown Medical Center, and Rice University. A native of Tulsa, Oklahoma, he earned his bachelor's in history and economics from the University of Houston and a masters in Adult Education and Organizational Capacity from Oregon State University.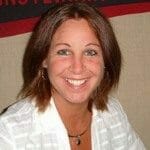 Elise Betz
Executive Director, Alumni Relations
University of Pennsylvania
Elise began her tenure at Penn with the annual fund and currently manages the majority of the institution's alumni relations efforts, including student and young alumni programming, communications, alumni education, alumni travel, and multicultural outreach. She also founded and manages the "Penn Traditions: Building our Community," Penn's own comprehensive student advancement program, the first of its kind in the country. Elise is an active member in the LGBTQ community at Penn and serves on their Advisory Committee. She is also responsible for all of the diversity and inclusion initiatives in the Alumni Relations Office, including the Penn Spectrum Conference, and the University diversity and inclusion leadership pipeline. She presents at advancement conferences across the country and has consulted with numerous institutions across the world.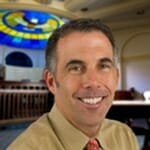 Brian Daugherty
Senior Vice President and Chief Philanthropy Officer
San Diego Humane Society
With more than twenty years of experience in development with a focus on annual giving and major gifts, Brian has worked for a variety of organizations in the nonprofit arena, including the Baltimore Symphony Orchestra, the Maryland Zoo in Baltimore, the University of Baltimore, the University of California, San Diego, and San Diego State University. His experience includes extensive work on telemarketing campaigns, direct mail, board management, volunteer solicitations, e-philanthropy, and personal solicitations. Brian has used his extensive experience in statistical data analysis and strategic planning to be an integral team member of capital campaigns ranging in scope from $16 million to $1 billion. A contributor to Currents magazine, he has been a frequent presenter for the Council for Advancement and Support of Education (CASE) and the Annual Giving Professionals Network (AGPN).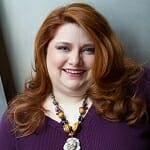 Lynne Wester
Donor Relations Guru
Lynne is a frequent conference speaker and a well-known resource for donor relations and fundraising. She has been featured in The Washington Post, CURRENTS magazine, The Chronicle of Philanthropy and other industry publications. Lynne also created the website and blog www.donorrelationsguru.com where she shares her expertise, opinions, and collections of samples on a variety of topics to the greater development world and hosts a monthly webinar series.
Using her hands-on approach, Lynne works with many organizations to help them keep their focus donor driven, technology savvy, strategic, and always with a splash of good humor. She received her undergraduate degrees from the University of South Carolina and is a loyal gamecock alumna, donor, and fan, and holds a master's in strategic fundraising and philanthropy with an emphasis in higher education.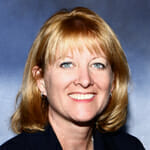 Kathy Drucquer Duff
Founder
KDD Philanthropy
Kathy is an executive advancement officer with over twenty-three years of experience helping non-profits and institutions transform the way they practice philanthropy. Kathy provides this prowess from her years of experience in higher education, where she created fundraising plans that have secured gifts of up to nine figures. The "grow your own" fundraiser model that Kathy developed is built on a structured talent management program that maximizes existing resources, inspires loyalty, and generates fundraising results. This approach has led to comprehensive programs in donor pipeline development, talent acquisition, new-hire onboarding, individualized retention, and in-house professional development.
Kathy's experience includes serving as the Associate Vice Chancellor of University Development at University of California San Diego, the Vice President of Philanthropy for the Sharp HealthCare Foundation, and the Associate Vice President of University Relations and Development for San Diego State University. Kathy is a sought-after consultant and speaker for industry associations including CASE and ADRP, and speaks on a variety of fundraising trainings with Academic Impressions.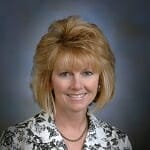 Marianne Blackwell
Senior Director, Gift Planning and Leadership Giving
University of Colorado
Marianne primarily supports the fundraising efforts of the University of Colorado, Colorado Springs Advancement team and assists donors and their advisors in considering and designing charitable giving plans as part of their personal financial and estate planning. She has formerly held gift planning positions at Colorado State University in Fort Collins, CO and the University of the Pacific in Stockton, CA.
Marianne graduated from the University of Oklahoma in 1982 with a B.A. in Psychology and from the University of Oklahoma College of Law in 1985 with a Juris Doctorate. She has practiced law in Oklahoma and Colorado in the areas of bankruptcy, civil litigation, wills/trusts/probate, family law, contracts, and business formation. Marianne is a member of the Colorado and El Paso County Bar Associations and a section member of the Elder Law and Trust & Estates committees. She belongs to the Colorado Planned Giving Roundtable (former board member), the Partnership for Philanthropic Planning, the American Council on Gift Annuities and the Council for Advancement and Support of Education.

$795
Presentation materials and resources
Permanent digital recording for all six modules
This series is included for free in our Advancement membership.
Questions About the Event?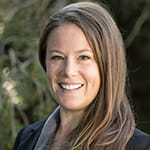 Gwen Doyle Herbert
Program Manager, Academic Impressions