Gain ideas for how to better support your first-year faculty in the current environment.
Effectively onboarding and supporting first-year faculty — both tenure-track and non-tenure-track — is challenging to get right even under the best of circumstances, and the events of 2020 have made this even more difficult. Between moving orientation programs online, reworking faculty mentorship programs, building community and connection to the university virtually, and helping new faculty manage stress and burnout during the pandemic, academic leaders have accomplished no small feat.
Join us for this webcast recording to reflect on what you got right, what lessons you learned, and what takeaways you'll carry forward into the next semester when it comes to supporting your first-year faculty.
Through a facilitated dialogue with Andrea Romero, Vice Provost of Faculty Affairs at the University for Arizona, and Gary Meyer, Senior Vice Provost for Faculty Affairs at Marquette University, you will have the opportunity to gain ideas from other institutions across higher education as to how you might support your first-year faculty more effectively in the new year.
Who Should Attend
This webcast has been designed for faculty affairs leaders, associate/assistant deans, department chairs, program directors, and other academic administrators who may be involved in onboarding and supporting first-year faculty.
Register for this Free Recording

To sign up for this session, please submit your details and sign up for future updates from Academic Impressions.
Instructors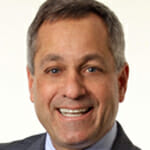 Gary Meyer
Senior Vice Provost for Faculty Affairs, Marquette University
Dr. Gary Meyer is communication professor and senior vice provost for faculty affairs at Marquette University. In this role, he helps prepare faculty for a meaningful and successful career at Marquette University across the many roles they will take on as teachers, scholars, and university leaders. Among his responsibilities, Dr. Meyer oversees new faculty orientation as well as the broader first-year faculty experience, faculty mentoring, faculty leadership development, and the promotion and tenure system on campus. Dr. Meyer works closely with the Center for Teaching and Learning, which serves as a catalyst for promoting a culture of pedagogical excellence on campus. In addition to his responsibilities for faculty affairs, Dr. Meyer serves as Marquette's accreditation liaison officer to the Higher Learning Commission. Dr. Meyer previously served Marquette as vice provost for academic affairs for five years, and prior to that was associate dean in the Diederich College of Communication and director of the corporate communication major.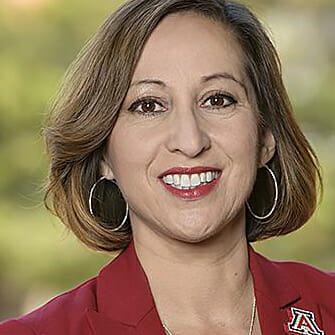 Andrea Romero
Vice Provost of Faculty Affairs, University of Arizona
Dr. Romero became the Vice Provost for Faculty Affairs in January 2019. She is the lead administrator on faculty matters related to professional development, career advancement, and support which include hiring, promotion, annual and five-year reviews, leadership development, and diversity initiatives for tenure-track, career-track, continuing status professionals, and academic administrators. She is co-owner of two initiatives in the Office of Strategic Initiatives: Our Best Work Environment and Hispanic-Serving Institution Faculty and Research Initiatives. 
Dr. Romero's scholarly work has examined community-based participatory action research methods to end health disparities in underprivileged communities. In addition to authoring two books and publishing numerous research articles, her externally funded research agenda has looked to build community partnerships to help find solutions with the common goal of equity and social justice. She has received numerous awards for her leadership and service, including the Cesar Chavez Award, the Dr. Alfredo De Los Santos Award for Service and Teaching, Mujer en la Lucha Award, the Woman of the Year Award by the Hispanic Professional Action Committee, and the Richard Ruiz Diversity Leadership Faculty Award. She is currently President-Elect for the National Latinx Psychological Association. She was a member of the 2017-2018 Academic Leadership Institute cohort. Dr. Romero has founded and lead faculty organizations that support diversity initiatives and leadership development on campus.
Questions About the Event?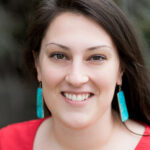 Sarah Seigle Peatman
Director of Research, Academic Impressions