Advancing Your DEI Strategy Across Viewpoints
Last updated July 25, 2022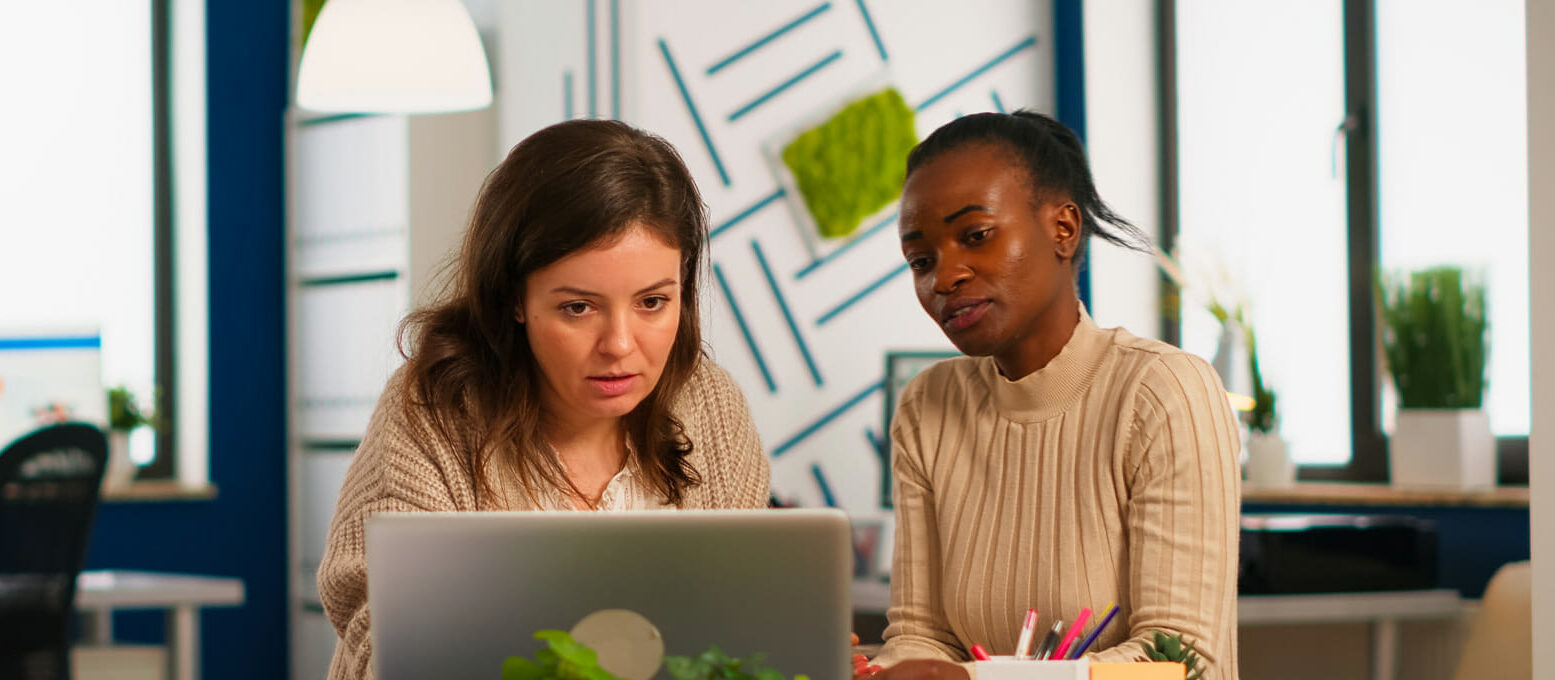 Advancing Your DEI Strategy Across Viewpoints
Last updated July 25, 2022
---
Advance equity, inclusion, and belonging efforts by employing values-focused communication strategies to move conversations forward.
Overview
Leaders of diversity, equity, and inclusion efforts are continually charged with spearheading initiatives that require them to navigate critical conversations with stakeholders who may have divergent or even radically different views and opinions than their own. In some cases, these views can run counter to the goals of the initiative at hand. In these possibly contentious spaces of dialogue, you might wonder how you can:
Employ effective communication strategies to maximize participation from all parties involved;
Model the process of becoming partners and encourage open and honest dialogue; or
Work to flip the lens by engaging key supporters and minimizing negative voices.
This one-day virtual training is designed to help leaders who are advancing equity and inclusion efforts on their campus to better identify and apply effective communication strategies to move conversations forward. The workshop will help you to keep your work "values-focused" by avoiding pitfalls and demonstrating how to lead openly and courageously.
Agenda
Recorded on November 15, 2022
11:00 a.m. – 5:00 p.m. ET
Welcome & Faculty Introductions
11:00 a.m. – 11:15 a.m. ET
---
Opening Activity: Scenario Brainstorm
11:15 a.m. – 11:30 a.m. ET
In this opening session, participants will share situations or scenarios that they themselves have experienced when facilitating critical conversations with stakeholders who have opposing views and opinions.
---
Understanding Your Campus Culture and Critical Stakeholders
11:30 a.m. – 12:30 p.m. ET
To fully understand your institutional context before entering conversation with key stakeholders, it is imperative that you identify and establish a strategy to scan your campus environment. This includes studying your institution's local and national reputation and seeking out narratives from various groups such as faculty, staff, students, parents, and alumni, to name a few. This session will help you to connect these narratives to uncover and address existing situations or sentiments that may serve as barriers to achieving your equity and inclusion initiatives. You will learn such key concepts as:
Institutional scanning
Analyzing your current environment (and the one you aspire to cultivate)
Identifying critical partners and onboarding them to the vision and plan
---
Short Break
12:30 p.m. – 12:45 p.m. ET
---
Small-Group Activity – Identifying Partners
12:45 p.m. – 1:15 p.m. ET
In this session, you will discuss ways to identify who needs to be included or involved in the communication strategy and answer the question of why. The session is designed to help you understand your institution's context via a small-group brainstorming activity—an exercise that will help you establish a practice for ongoing learning to better equip you to lead and facilitate these conversations.
---
Navigating Critical Stakeholders and their Positioning
1:15 p.m. – 2:15 p.m. ET
We know that (often polarizing) political views have frequently landed on the doorstep of higher education. Given this landscape, how do you stay focused on the mission and values of your institution while navigating various political agendas? How do you help stakeholders understand why these conversations matter as relating to state funding, attracting diverse and talented faculty, student and faculty success, the chilling effects of laws and statutes, and the long-term impacts on college recruitment and retention efforts? Here, we will examine sample political agendas to identify strategies for navigating potentially contentious conversations.
---
Long Break
2:15 p.m. – 2:45 p.m. ET
---
Safeguarding and Advancing Your DEI Initiatives
2:45 p.m. – 3:45 p.m. ET
This session will teach you how to safeguard the work of diversity/equity/inclusion in the context of political and manufactured culture wars. How do you keep your work value-focused and above the political fray? Some examples include knowing what parts of your strategic plan to reference in these conversations, or how to incorporate information received from internal and external constituents (i.e., the president's cabinet, governing boards, legal counsel, student government, university lobbyists, key donors and alumni, etc.). We will return to our sample political agendas and our expert panel will demonstrate effective ways to safeguard these initiatives, including:
How to support faculty or administrators who are targeted for the DEI work, teaching, or research they are doing.
How to create and set the conditions for large-scale institutional change through capacity-building and doing big things "under the radar."
How to use your institutional communications channels to provide thought leadership on key issues of local and national significance.
---
Small Group Activity – Case Study Discussion & Share Out
3:45 p.m. – 4:30 p.m. ET
We will use this time in small groups to practice applying the communication strategies and tools provided thus far to some sample realistic case studies. Participants will discuss and share effective strategies.
---
Action Steps, Closing Remarks, and Final Q&A
4:30 p.m. – 5:00 p.m. ET
Who should attend?
This virtual conference is ideal for directors of diversity cultural centers, assistant vice presidents and vice presidents of DEI, chief diversity officers, and other leaders or champions of DEI initiatives.
Get Practice with Real-Life Scenarios
Throughout the event, with the help of our expert instructors, we will provide you, our participants, with real-life roleplays, scenarios, and case studies that you can use to apply the concepts you are learning.
Get this + 100s more FREE
Already a Member? Login
20+
years serving higher ed
3,500+
institutions served
200,000+
faculty and staff participants