Take your leadership to the next level by joining us monthly throughout the academic year to discuss what it means to be a talent manager within your department.
Traditionally, the role of the department chair is to work directly with faculty and staff to create a meaningful and engaging experience for students. In recent years, however, there's a growing need for department chairs to also serve as talent managers for faculty and staff. According to McKinsey and Company, "Talent management includes all the ways that organizations bring employees on board, keep them happy and productive and help them continue to develop their skills over time." Specifically, there are five key focus areas of talent management, as follows:
Finding and hiring the right people
Creating opportunities for learning and growing
Managing and rewarding performance
Tailoring the employee experience
Optimizing workforce planning and strategy
For many department chairs, the training, support, processes, and policies necessary to support this type of work may be lacking. But if the Great Resignation has taught us anything, it's that we cannot delay this important work any longer.
To help you meet these challenges, join us online once a month throughout the academic year to discuss a new topic related to faculty and staff talent management. In these one-hour sessions, you'll get tips and strategies from your peers and program facilitators that will help you to deliver on the five focus areas above.
Each month throughout the academic year, we'll be featuring a new topic related to faculty and staff talent management. Each session may look and feel a little different—but all sessions are designed to be discussion-based, so that you can join other department chairs from across the country in exchanging ideas, sharing current practices, and providing the space to ask questions. Sessions may include some combination of presentation, large-group discussion, and small-group breakouts.
You may choose to attend some or all of the discussion sessions. To get the most out of the series, we encourage you to attend all of them; however, if you can only attend one or two, you will still benefit from the information and collective dialogue involved.
This discussion series is specifically designed for any/all department chairs or program directors who are looking to better understand what it means to think like a talent manager. If you're looking for new ways to recruit, manage, engage, motivate, and, most importantly, develop your faculty and/or staff, this discussion series is for you!
Academic deans, including associate/assistant deans, who are interested in supporting their department chairs in this work, will also benefit from this discussion series.
Attracting Faculty Talent: A Discussion for Department Chairs
October 24, 2023 | 2:00 – 3:00 pm ET
How are you responding to the current trends impacting faculty recruitment?
Explore the Power of Faculty Mentoring:  A Discussion for Department Chairs
November 8, 2023 | 2:00 – 3:00 pm ET
Retain and build long-term capital with your faculty through mentoring.
Talent Management Through Delegation: A Discussion for Department Chairs
December 13, 2023 | 2:00 – 3:00 pm ET
Delegate in a way that prepares your faculty and staff for future career growth.
Managing Faculty Workloads: A Discussion for Department Chairs
January 30, 2024 | 2:00 – 3:00 pm ET
Develop an intentional talent management strategy through effective workload management.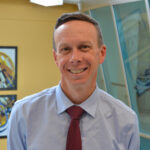 Russell Carpenter
Assistant Provost & Professor of English, Eastern Kentucky University
Russell is committed to faculty development in areas of teaching and learning, faculty engagement, and faculty leadership development. He serves as Editor-in-Chief of the Journal of Faculty Development and has designed or co-designed a range of faculty leadership development programs and initiatives. In collaboration with Dr. Sara Zeigler, Russell has published and presented on leadership topics ranging from leadership styles, building effective teams, and supporting emerging academic leaders.

Marcela Kostihova
Dean, College of Liberal Arts, Hamline University
As Dean of the College of Liberal Arts, Dr. Kostihova establishes the College's academic priorities, oversees resource allocation, and coordinates strategic and long-range planning, as well as the day to day work with recruitment and development of faculty and staff. She's co-directed Hamline's Collaborative Research Program, and served as Associate Dean prior to her appointment as Dean.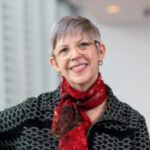 Katharine E. Stewart, PhD, MPH
Senior Vice Provost for Faculty and Academic Affairs, Professor of Psychology, North Carolina State University | Executive Coach, Leadership Coach
Katharine has been a faculty member since 1996 and has been mentoring other faculty members and academic leaders (department heads and deans) for over two decades. As a professor and senior vice provost, she is responsible for most policies and processes related to faculty success (including promotion and tenure) as well as for faculty development programming at her university. A significant part of her current role is to work closely with department heads and deans in managing their academic units.

Questions About the Event?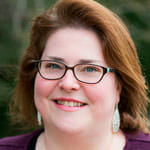 Lisa Lafflam
Senior Learning & Development Manager, Academic Impressions