Take a strategic look at your student success efforts and develop a retention plan that connects your data, institutional mission, and available resources.
Overview
Join us for this long-standing, must-attend conference to develop a campus-wide retention plan that ties your mission, data, and programming together in a unified approach. This year, our expert speakers will share the latest insights they have learned as we continue to navigate the effects of the pandemic. Whether you have a retention plan already in place or are just getting started, during this conference, you will outline and build an improved retention plan under the guidance of our experts.
You will leave the conference with the ability to approach retention holistically by:
Beginning before students arrive on campus.
Tying your retention data, programming, and goals together.
Auditing your existing programs and determining what is working and what can be improved.
Prioritizing which retention programs to cut and which to keep.
Who Should Attend
This event is designed for higher education professionals and committees charged with improving retention or student success. This may include enrollment managers, student and academic affairs leaders, and assessment coordinators or committee members. The conference will provide valuable content for leadership and frontline staff alike.
Members participate for free! Non-members save 15% when you register three or more colleagues.
Recommended Workshop
To gain deeper knowledge on this topic, we recommend you attend the following workshop: 
Working with Institutional Data for Student Retention 
Monday, February 13, 2023 | 2:00 – 5:00 p.m. ET
Separate Registration Required
Institutional Research (IR) Data can be a powerful tool for understanding attrition, creating student success programs, and predicting enrollment. Student affairs and enrollment professionals often yearn for access to data. Still, when they do have access, they may struggle with distilling the information they need, using data effectively, and working with other IR departments to ask the right questions. 
This virtual workshop is strongly recommended to those developing a Comprehensive Retention Plan outside of Institutional Research who would like to learn how to:
Recognize data points that can be used to measure factors associated with retention.
Examine patterns in retention data.
Create research questions that better communicate your data needs and program outcomes with institutional partners, leadership, and other stakeholders.
Get a $195 discount when you register for this conference and Working with Institutional Data for Student Retention at the same time.
Follow Through With Success Coaching
Have you ever gone to a training only to find that you came back with great ideas but don't have the time, support, or skills needed to make the changes?
Academic Impressions has produced thousands of trainings and we have learned that utilizing a coach after attending a conference helps provide accountability and bridges the training with the on-the-ground work of getting the job done.
As a result, we are now offering success coaching on select conferences.
Purchase this training + 3 one hour follow up success coaching calls
Work with an assigned coach who has extensive experience in higher ed.
Get individualized support to help you follow through on what you've learned.
Workshop your plans, run your ideas by someone and get additional help/practice.
To get success coaching, simply purchase the Conference and add Success Coaching during registration.
The Academic Impressions Online Learning Experience
Intentionally Designed
Online Learning
Our virtual trainings go far beyond just replicating PowerPoint presentations online: these experiences are intentionally designed to give you the kind of robust and dynamic learning experience you've come to expect from Academic Impressions. These trainings provide you with an active learning environment and an online space where you can explore ideas, get inspired by what your peers are doing, and understand the range of possibilities around a certain topic. You will leave these sessions with practical solutions that you can take back to your team or task force.
What you will get:
A dynamic, interactive, and high-touch virtual learning experience designed to engage and set you up for growth
Seamless online face-time, networking, group work, and Q&A opportunities from the comfort of your own workspace
Practical takeaways and hands-on knowledge
Guidance from vetted subject matter experts
See What Our Attendees are Saying
"The virtual design of this conference coupled with the amazing work of our program manager promoted a high level of engagement and sense of community among attendees. The speakers were knowledgeable and enthusiastic to share their experiences. It was a refreshing shift from long days of traditional meetings on Zoom!"
"This is the first time I've ever attended a virtual conference, and to be honest, I had low expectations. Well, I was wrong. I am very impressed with the platform used and the quality of the content shared. Oftentimes, these conferences only talk about ideas and what could work, but at this event, actual pathways and practical next steps were shared. Academic Impressions did a great job featuring quality speakers who were willing to share what they know."
"Although the workshop was online, it felt as if the presenters were right there with us. All presenters were knowledgeable and really related the content to real work experiences. They were so willing to answer questions and offer assistance—I learned so much that I can apply."
"Many conferences leave you with learning but not always sure how to turn that into action for your organization. There were actionable tips shared throughout the two days and tools provided to help move the learning into action. I am always impressed with Academic Impressions conferences and this virtual one did not disappoint."
"At first, I was skeptical that a virtual conference was capable of being both engaging and informational - but Academic Impressions has mastered it! The 3-day online event was structured in a creative way that all participants had multiple opportunities to interact with each other and the presenters. No one's questions went unheard or unanswered. Thank you for this great experience, it has changed my view of virtual conferences and I look forward to attending more in the future."
- Desiree Ford, Digital Communications Manager, Binghamton University
"The virtual conference has been amazing. The presenters have all been great and the information they've provided is going to help us better use our social media. Even though this conference had to be virtualized due to COVID-19, the online format has been set up in a way that we can all collaborate and share ideas. I'm very eager to take what I've learned back to campus and start implementing new ideas."
- Chris Forde, Coordinator of Marketing & Public Information, Lincoln Trail College
Day 1 | January 30, 2023
All Times Eastern
Welcome and Introductions
12:00 - 12:30 p.m. ET
You will connect with our expert speakers and other attendees to share how you've adapted your retention efforts in light of the pandemic.
---
Setting the Stage for Retention: Defining a Comprehensive Approach
12:30 - 1:15 p.m. ET
The opening session will help you understand the core components of a comprehensive approach to retention planning: data, programming, assessment, and buy-in. You will identify the steps our expert speakers took at their campuses to embrace a comprehensive approach to retention. You'll also glean helpful insights on how they've continued to pivot throughout the pandemic.
---
Break
1:15 - 1:30 p.m. ET
---
Start at the Beginning: The Role of Admissions in the Comprehensive Plan
1:30 - 2:15 p.m. ET
Effective retention programming begins before freshman year. You need to understand the profile of the entering class before you create programming. During this session, you will be able to define and apply the admissions application data that is crucial for retention programming on your specific campus, including demographics, academic preparation, financial aid eligibility, and other indicators of student success.
---
Data, Programming, and Goal Setting
2:15 - 3:00 p.m. ET
Professionals charged with improving retention rates know that data is important; however, they often need guidance to understand patterns, tie data to programming goals, and set realistic goals for improvement. During this section of the training, you will be able to:
Analyze your own data
Interpret how it fits with your institutional priorities
Consider how you can start the planning process and involve other stakeholders
You will review several case studies that provide examples for how to get started in isolating your institutional data patterns and begin the goal-setting process for optimal results.
---
Break
3:00 - 3:30 p.m. ET
---
Turning Data into Programs
3:30 - 4:30 p.m. ET
Now that you understand your retention patterns, your current programs, and your goals for improvement, you must begin selecting programming options that will serve your comprehensive student retention plan. After our speakers share examples of new programs they've implemented based on their data analysis, you will begin to design customized retention programs that meet your unique institutional retention goals.
---
Day 1 Wrap-Up
4:30 - 5:00 p.m. ET
As we conclude our first day together, you will have an opportunity to ask the speakers questions and connect with other attendees around shared challenges and opportunities.
---
Day 2 | February 3, 2023
All Times Eastern
Day 2 Opening Remarks
12:00 - 12:15 p.m. ET
---
Working Session: Self-Audit of Programs
12:15 - 1:15 p.m.
We will help you understand which retention efforts or programs you already have in place, which ones are working effectively, and which ones need improvement. After this session, you will be able to develop a retention road map for your institution that identifies retention priorities based on enrollment goals, student data, attrition factors, and institutional resources.
---
Break
1:15 - 1:30 p.m. ET
---
Resource, Outsource, and Budgetary Considerations
1:30 - 2:30 p.m. ET
Not all institutions have the resources needed to impact specific retention rates. This hour will feature a discussion of no-cost and low-cost strategies that you can use to assist with assessment and programming efforts. You will be able to identify at least two no-cost or low-cost strategies for your programming efforts while making a case for how these strategies will improve your campus' return on investment.
---
Working Session: Crafting Your Retention Plan
2:30 - 3:00 p.m. ET
During this session, you will work with your teams to craft an initial comprehensive retention plan. You will receive guided feedback from our speakers on the feasibility of your planning models.
---
Knowing When and How to Eliminate Programs
3:00 - 4:00 p.m. ET
Successful retention programming requires constant monitoring of outcomes and making ongoing decisions about programs and resources. You will be able to analyze your current programs and understand how staff, campus culture, control of programs, and consequences of decisions all play a role when it is time to revise and update retention efforts and programs.
---
Break
4:00 - 4:15 p.m. ET
---
Setting the Stage for Retention and Deciding Your First Action Steps
4:15 - 4:45 p.m. ET
Knowing how to identify priorities, involve stakeholders, and make data-based decisions will influence how your campus sets the stage for quality retention efforts. During this session, you will:
Discuss key conversations to have,
Consider initial funding sources, and
Identify your biggest needs/quickest wins in terms of retention.
Based on the collective information and resources gained from this conference, you will be ready to identify key action steps for your institution.
---
Final Q&A & Conference Wrap-Up
4:45 - 5:00 p.m. ET
W. Kent Barnds
Executive Vice President and Vice President of Enrollment, Communication, and Planning, Augustana College
Since his arrival at Augustana in 2005, Kent has overseen the largest enrollment in the college's history. He oversees the offices of admissions, financial assistance, and marketing, and he serves a critical role on the comprehensive retention committee.
Veronica Hipolito
Vice President of Student Affairs, Chandler-Gilbert Community College
Veronica has over 20 years of experience in higher education in both university and community college settings. Prior to her work in the Maricopa Community College District, Veronica worked at Coconino Community College (CCC) and served on the leadership team that created the CCC2NAU program, a nationally recognized partnership with Northern Arizona University.
Bernadette Jungblut
Professor of Political Science, Central Washington University
Bernadette's 20 years in higher education have included responsibility for strategic planning, regional and specialized accreditation, and academic program development and assessment. She has also created and coordinated student success initiatives including new student orientation, the first-year experience, early alert and academic probation programming, and programs for freshmen who are conditionally admitted, exploratory, first in the family in college, lower income, and students of color.
Margot Saltonstall
Vice President of Student Affairs, Northern Arizona University
Dr. Margot Saltonstall serves as the Vice President of Student Affairs at Northern Arizona University, overseeing the Dean of Students and her portfolio as well as the four AVP portfolio areas of Campus Health and Recreation Services; Campus Living; Academic Partnerships and Success; and Inclusive Programming and Mentoring.
ACADEMIC IMPRESSIONS MEMBERS
This training is FREE with membership.
3 one hour follow up success coaching calls
Work with an assigned coach who has extensive experience in higher ed
Get individualized support to help you follow through on what you've learned
Workshop your plans, run your ideas by someone and get additional help/practice
$1,695 $1,595
through January 20, 2023
Get access to THIS virtual conference.
3 one hour follow up success coaching calls
Work with an assigned coach who has extensive experience in higher ed
Get individualized support to help you follow through on what you've learned
Workshop your plans, run your ideas by someone and get additional help/practice
Get this + 100s more FREE with membership!
Questions About the Event?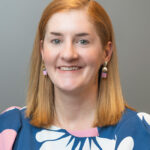 Sarah Adams
Learning & Development Manager,
Academic Impressions