Developing a Comprehensive Retention Plan
Live Training: Phoenix, AZ | October 19, 2023 8:00 am ET To October 20, 2023 5:00 pm ET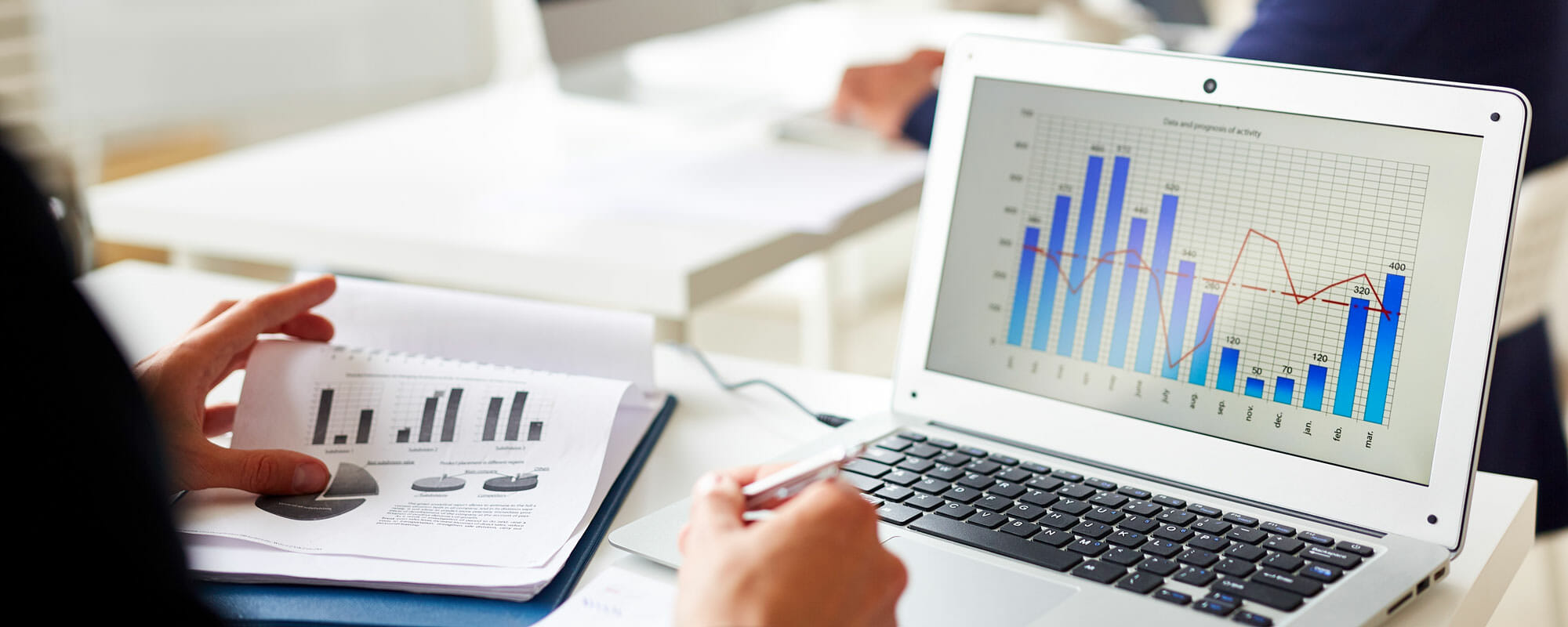 Developing a Comprehensive Retention Plan
Live Training: Phoenix, AZ | October 19, 2023 8:00 am ET To October 20, 2023 5:00 pm ET
---
Take a strategic look at your student success efforts and develop a retention plan that connects your data, institutional mission, and available resources.
Overview
Join us for this longstanding, must-attend conference to develop a campus-wide retention plan that ties your mission, data, and programming together in a unified approach. Our expert speakers will share their latest insights as we continue to navigate the effects of the pandemic and changing student demographics. Whether you have a retention plan already in place or are just getting started, during this conference you will outline and build an improved retention plan under the guidance of our experts.
You will leave the conference with the ability to approach retention holistically by:
Beginning before students arrive on campus.
Tying your retention data, programming, and goals together.
Auditing your existing programs and determining what is working and what can be improved.
Prioritizing which retention programs to cut and which to keep.
Agenda
Your registration fee includes full access to all conference sessions and materials, breakfast, lunch, and access to the networking reception on Thursday, breakfast and lunch on Friday, as well as refreshments and snacks throughout the conference.
Day 1: Thursday, October 19, 2023
8:00 a.m. – 6:00 p.m. PDT (local time in Arizona)
Registration and Continental Breakfast (included in registration fee)
8:00 – 8:30 a.m.
---
Welcome and Introductions
8:30 – 9:15 a.m.
---
Setting the Stage for Retention: Defining a Comprehensive Approach
9:15 – 10:30 a.m.
The opening session will help you understand the core components of a comprehensive approach to retention planning: data, programming, assessment, and buy-in. You will identify the steps our expert speakers took at their own campuses to embrace a comprehensive approach to retention. You'll also glean helpful insights on how generational differences and the COVID-19 pandemic have impacted student retention overall.
---
Morning Break
10:30 – 10:45 a.m.
---
Start at the Beginning: The Role of Admissions in the Comprehensive Plan
10:45 a.m. – 12:00 p.m.
Effective retention programming begins before freshman year. You therefore need to understand the profile of the entering class before you create the programming. During this session, you will be able to define and apply the admissions application data that is crucial for retention programming on your specific campus, including demographics, academic preparation, financial aid eligibility, and other indicators of student success. We invite institutions to bring their own applications for admission to evaluate key retention factors during this session.
---
Lunch (included in registration fee)
12:00 – 1:00 p.m.
---
Data, Programming, and Goal Setting
1:00 – 2:15 p.m.
Professionals charged with improving retention rates know that data is important; however, they often need guidance to understand patterns, tie data to programming goals, and set realistic goals for improvement. During this section of the conference, you will be able to analyze your own data, interpret how it fits with your institutional priorities, and consider how you can start the planning process and involve other stakeholders.
---
Afternoon Break
2:15 – 2:30 p.m.
---
Turning Data into Programs
2:30 – 3:45 p.m.
Now that you understand your retention patterns, your current programs, and your goals for improvement, you must begin to select programming options that will serve your comprehensive student retention plan. After our speakers share examples of new programs they've implemented based on their data analysis, you will begin to design customized retention programs that meet your own unique institutional retention goals.
---
Working Session: Synthesizing Day One
3:45 – 4:45 p.m.
During this hour, you will have time to work with your teams to analyze what you have learned during day one of the conference and begin planning for day two. Our speakers will spend time with each institution or attendee to help direct your efforts.
---
Day One Wrap-Up and Q&A
4:45 – 5:00 p.m.
As we conclude our first day together, you will have an opportunity to ask the speakers questions and connect with other attendees around shared challenges and opportunities.
---
Networking Reception (included in registration fee)
5:00 – 6:00 p.m.
This informal reception is your chance to decompress, have some refreshments on us, and expand your network of connections. Our programs are intentionally designed for smaller groups, so this is a great time to catch up with attendees and speakers whom you may not have connected with yet.
---
Day 2: Friday, October 20, 2023
8:30 a.m. – 5:00 p.m. PDT (local time in Denver)
Continental Breakfast (included in registration fee)
8:30 – 9:00 a.m.
---
Opening Remarks
9:00 – 9:15 a.m.
---
Working Session: Self-Audit of Programs
9:15 – 10:45 a.m.
Our speakers will visit with each institution and attendee to help you understand which retention efforts or programs you already have in place, which are working effectively, and which need improvement. After this session, you will be able to develop a retention road map for your institution that identifies retention priorities based on enrollment goals, student data, attrition factors, and institutional resources.
---
Morning Break
10:45 – 11:00 a.m.
---
Resource, Outsource, and Budgetary Considerations
11:00 a.m. – 12:00 p.m.
Not all institutions have the resources needed to impact specific retention rates. This hour will feature a discussion of no-cost and low-cost strategies that you can use to assist with assessment and programming efforts. You will be able to identify at least two no-cost or low-cost strategies for your programming efforts while making a case for how those strategies will improve your campus' return on investment.
---
Lunch (included in registration fee)
12:00 p.m. – 1:00 p.m.
---
Working Session: Crafting Your Retention Plan
1:00 p.m. – 2:30 p.m.
During this session, you will work with your teams or in groups to craft an initial comprehensive retention plan. You will then receive guided feedback from our speakers on the feasibility of your planning models.
---
Afternoon Break
2:30 p.m. – 2:45 p.m.
---
Knowing How and When to Eliminate Programs
2:45 p.m. – 4:00 p.m.
Successful retention programming requires constant monitoring of outcomes while making ongoing decisions about programs and resources. You will be able to analyze your current programs and understand how staff, campus culture, control of programs, and consequences of decisions all play a role when it is time to revise and update retention efforts and programs.
---
Setting the Stage for Retention and Deciding Your First Action Steps
4:00 p.m. – 4:45 p.m.
During this session, you will revisit the goals and considerations you identified at the beginning of the conference and articulate your biggest needs and quickest wins in terms of retention. Based on the collective information and resources gained from this conference, you will be ready to identify key action steps for your institution.
---
Final Q&A and Conference Wrap-Up
4:45 p.m. – 5:00 p.m.

Who should attend?
This event is designed for higher education professionals and committees charged with improving retention or student success. This may include enrollment managers, student and academic affairs leaders, and assessment coordinators or committee members. The conference will provide valuable content for leadership and frontline staff alike.
Save on In-Person Conference Registrations
Attend any three in-person conferences for $5,000 for Members ($5,500 for Non-Members) – or $1,667 dollars per registration for Members ($1,833 for Non-Members) – with a Conference 3-Pack. There's no one way to use your 3-Pack!
Send 3 people to the same conference
Send 3 individuals to different conferences
Experience 3 different conferences yourself
Location & Hotel
Moxy Phoenix-Tempe
Address: 1333 S Rural Rd, Tempe, AZ 85281
Phone #: (480) 968-3451
Room rate: $179.00
Ask for the Academic Impressions Room Block
Room block dates: Nights of October 18 & 19, 2023
Room block cutoff date: September 25, 2023

Please use this link to book your room.
$2395 $2295
Sales Ends September 29, 2023
Get 100s of trainings FREE
Already a Member? Login
20+
years serving higher ed
3,500+
institutions served
200,000+
faculty and staff participants
Developing a Comprehensive Retention Plan
$2395 $2295
Sales Ends September 29, 2023
Want a discount? Become a Member, or Login if you are already a member.
Enter attendee details below if you know them. If not, don't worry. You can provide attendee information at any time before the event.