Gain the knowledge and skills you need to provide high quality customer service in the higher education environment.
Overview
As competition in higher education intensifies, so do prospective students' appetites for institutions that provide the best education and experience for their tuition dollars. Instilling a culture of service excellence at all levels of an institution can directly enhance enrollment and improve student retention by providing consistency across branding and the student experience.
This video course will introduce you to the foundations of customer service in higher education. Our experts have taken best practices from service excellent experts and applied those strategies to the higher education environment.
Part 1 of this course focuses on what customer service looks like in the higher education environment and how service excellence connects to student belonging and retention.
Part 2 covers five steps of service that you can adopt into your operations and immediately implement at your institution.
Who Should Watch
This video course will help managers and frontline staff across enrollment and student services build their higher education customer service knowledge and skills. This course will especially benefit you if you are a:
Frontline service provider looking to enhance your customer service skills.
Manager or director seeking training solutions for your frontline service providers.
Campus leader looking to lead cultural change and implement a service excellence program on your campus.
The Following Lessons are Included With This Course
Course Highlights
50 m of video instruction

17 videos

1 workbook

Valued at $495. Free for members.
97% of Participants Are Satisfied With Our Video Courses
Heath Boice-Pardee
Associate Vice President for Student Affairs, Rochester Institute of Technology
Dr. Heath Boice-Pardee has worked as an administrator in higher education for twenty-five years in a variety of administrative and teaching roles. Heath is currently the Associate Vice President for Student Affairs and has served as Interim Senior Vice President for Student Affairs at Rochester Institute of Technology. Additionally, he is a Lecturer in the College of Engineering Technology at RIT and has developed a higher education administration master's concentration focusing on pedagogy, service leadership, customer service, and the student experience. This is a one-of-a-kind program in the world. Before assuming his role at RIT, Heath was an Assistant Dean at Rutgers University in New Jersey.
Eileen Soisson
EIndependent Consultant
Between 2011 and 2020, Eileen established and led Coastal Carolina University's service excellence initiative, Feel the Teal®, created to enhance the university's culture and become more service-oriented and focused on student success. She designed the service excellence program into eight training modules and oversaw all operations within the initiative. Eileen taught university employees and others how to deliver better service within higher education. In 2019 alone, she led 262 customer service trainings for Coastal Carolina University employees, student workers, affiliate groups, and other university stakeholders. She also oversaw the Feel the Teal® Steering Committee and Feel the Teal® Leadership Team at Coastal Carolina University.
Membership Includes All Content and Much More
Buy membership based on desired number of users  
Invite users to your membership
Engage with upcoming and on-demand online trainings 
Learn more about membership benefits, included content, and pricing.
Questions about membership?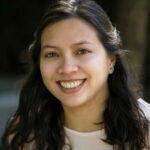 Meghan Paladino
Membership Advisor, Academic Impressions