Learn from experienced higher ed coaches and get support for your most pressing challenges.
As higher education leaders face increasing uncertainty and complexity, more and more are turning to executive coaching to develop new strategies, deepen their leadership skillset, and grow and thrive as leaders.
Join us for a free webcast discussion to explore some of the most pressing challenges higher ed leaders are bringing to their coaching sessions. Dr. Ali O'Malley, organizational psychologist and ICF-certified executive coach, and Dr. Amanda Moore McBride, professor and Dean Emerita of the Graduate School of Social Work at the University of Denver, will discuss timely issues in higher ed and also introduce some coaching tactics and strategies that you can use to begin to address those challenges. Our panel of expert coaches will discuss such topics as:
Navigating health-related and mental health-related challenges among faculty, staff, and students—including challenges you may be facing yourself.
Balancing it all—developing a proactive vision and strategy against the reality of reactive daily demands.
Managing performance while expanding influence.
Managing "up"—and getting comfortable with self-promotion and networking.
Who Will Benefit
This webcast will be beneficial for higher ed leaders who hold formal or informal authority, especially at the dean/director level and above, who are:
Interested in learning more about coaching in the context of higher ed.
Considering coaching and looking to choose the right coach who matches their individual style and current challenges.
Working with a coach and want to gain other perspectives.
Register for this Free Webcast

To sign up for this session, please submit your details and sign up for future updates from Academic Impressions.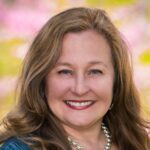 Amanda Moore McBride, Ph.D.
Professor and Dean Emerita of the Graduate School of Social Work at the University of Denver, Academic Impressions Coach
With over 20 years in higher education administration, Amanda Moore McBride, PhD, MSW, has likely encountered a leadership situation similar to the one in which you find yourself. She can relate. Amanda wants to hear your pain points and points of pride; she wants to help you draw connections across your experiences and current situation to create new and different outcomes for the goals you have. Amanda wants to help you feel joy and ease in the work you do, and as a leader, to help you to help others feel the same. Fundamentally, she wants to transform higher education into a more just, equitable, engaged, and nimble industry by supporting your leadership. Read full bio.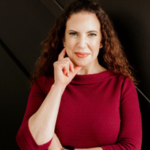 Ali O'Malley, PhD
Organizational Psychologist and ICF-Certified Executive Coach
Ali has nearly 20 years of experience coaching and developing senior leaders across industries including higher education, healthcare and life sciences, technology, and professional services. Her clients range from college deans contemplating their next move to corporate officers navigating mergers and acquisitions. Ali is committed to honoring her clients' identities and building upon her clients' wealth of knowledge, experience, and intuition. Read full bio.
Questions About the Event?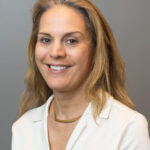 Moira Killoran
Director of Coaching,
Academic Impressions