COVID-19 Critical Response
DISCUSSION SERIES
Watch a webcast recording where our experts connect with the broader higher education community to share ideas and ask questions amid the COVID-19 crisis.
In the last few weeks, every aspect of higher education—from educational delivery to research to student support—has changed profoundly. Leaders have had to make difficult decisions with incomplete information in hand and against a backdrop of fear and confusion, knowing that their decisions will drastically alter both campus operations and the experiences of the many students, faculty, and staff they serve. 
Watch this webcast recording where our experts and your peers discuss the nuances of how to effectively lead through a crisis. Our panelists shared honest and authentic perspectives on how to:  
M

aintain a steady hand when you're faced with extreme uncertainty

,

 doubt

, and

 constant fires

 

M

ake decisions without 

complete

 information

 

N

egotiate the competing interests of different 

stakeholders

 

 

B

alance your fiduciary responsibility with the very real health concerns facing students, faculty

,

 and staff

 

S

ustain your energ

y 

through long days filled with stress, anxiety

,

 and confusion

 
Who Should Attend
This webcast has been primarily designed for mid- and senior-level leaders, including both academic and staff leaders. Deans, VPs/AVPs, Provosts, and Directors from both the academic and staff sides are encouraged to attend. 
If you are looking for a space to gain ideas and best practices around the current coronavirus crisis, we encourage you to check out our other webcasts in our COVID-19 Critical Response Discussion Series.
A Discussion-Based Format 
As COVID-19 continues to be an ever-evolving situation, we can't provide you with hard-and-fast answers. But we can make space for open discussion and idea sharing based on both our speakers' expertise and the experiences of the rest of the audience.  
After watching this recorded webcast, you will have a clearer understanding of how other campuses are responding and ideas for how you might continue to make decisions and move the work forward.  
Before accessing this free webcast recording…

Please sign up first for future updates from Academic Impressions.
Speakers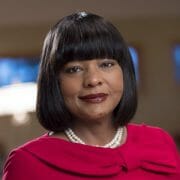 Mary Hinton
President, College of Saint Benedict
Hinton has held a variety of administrative positions at many Catholic colleges throughout her career, including associate vice president of academic affairs and diversity officer at Misericordia College in Dallas, Pennsylvania. Just prior to her selection as president of the College of Saint Benedict, Hinton was the vice president of academic affairs at Mount Saint Mary College in Newburgh, New York where she demonstrated leadership in academic affairs, enrollment management, planning assessment, institutional research, and student affairs. As CSB's 15th president, Dr. Mary Hinton will lead CSB into its second century as a nationally celebrated Benedictine women's college.
Fueled by her interest in combining a spiritual outlook with an energetic liberal arts education, Dr. Mary Dana Hinton pursued and gained professional experience on Catholic college campuses. She has personal experience with the benefits of a women's Catholic collegiate education. From her high school days at St. Mary's in Raleigh, North Carolina to her college education at Williams College in Williamstown, Massachusetts where she earned a B.A. in psychology. Hinton pursued a Master's of Arts degree in clinical child psychology at the University of Kansas, Lawrence. Later she earned a Ph. D. in religion and religious education with high honors from Fordham University.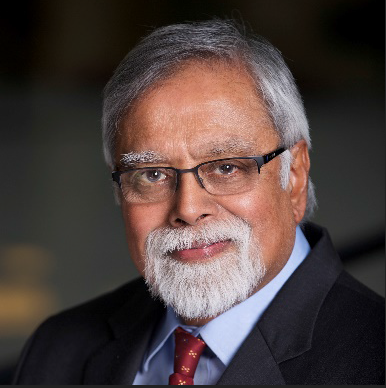 Devinder Malhotra
Chancellor, Minnesota State University
Devinder Malhotra was named Minnesota State chancellor in 2018 after first serving as interim chancellor in 2017. He leads Minnesota's system of seven state universities and 30 state community and technical colleges that serve over 350,000 students in 47 communities across the state.
Dr. Malhotra is passionate about the Minnesota State commitment to providing access to exceptional higher education for all Minnesotans. He is excited to support the powerful work faculty and staff are doing at every Minnesota State college and university to serve our communities and help people all across the state succeed both in college and beyond.
Before serving as chancellor, Dr. Malhotra was interim president of Metropolitan State University and provost and vice president of academic affairs at St. Cloud State University. Prior to that he was dean of the College of Arts and Sciences at the University of Southern Maine. At the University of Akron, he served as chair of the Faculty Senate, chair of the Department of Economics, and associate dean of the Buchtel College of Arts and Sciences.
Dr. Malhotra earned his doctorate in economics from Kansas State University and also is a graduate of the Management Development Program of the Harvard University Institutes of Higher Education. He holds both a bachelor's degree and a master's degree in economics from the University of Delhi in India.