Prevent Burnout and Attrition with Jill Johns' Video Courses
Nearly half of faculty & staff in higher ed experience clinical levels of burnout. When we're expected to show up and keep going at all costs, it can put a massive amount of pressure on us – so much that it can push us to the brink of exhaustion.
It's natural to get so busy with everyday routine. Constantly feeling so tired and stressed to the point that we're losing sight of the simple moments of joy and substance is not natural, nor a healthy way to continue living.
Designed for higher ed professionals at all levels, Jill Johns' video course series will help you practice intentional self-reflection to enhance mindfulness, resiliency, and self-care.
This series is exclusive to Academic Impressions members.
Practicing Mindfulness: A 9-Day Program for Higher-Ed Professionals
Combat burnout and stress by incorporating mindfulness techniques into your daily life.
Jill will walk you through a variety of daily meditation, breathing, and focus exercises to help you connect with moments throughout your busy day.
You will learn simple techniques that make use of all your senses – thought, sight, hearing, taste, smell, touch, and feeling.
The techniques in this course have been created for busy higher ed professionals who are seeking more intention, purpose, and connection.
Course Details - The Next Cohort Starts Monday!
Daily emails (Monday – Friday) for 9 days with bite-sized videos you can complete in 20 minutes or less
Enhancing Personal and Professional Resilience
Learn how to use self-advocacy as a tool to enhance resiliency in your personal and professional life.
Society has deemed "resilience" as leading busy lives and pushing ourselves through any situation no matter what. True resilience is created when we're able to pause, recharge, and generate the optimism and belief in ourselves to sustain long-term fulfillment in our lives.
Jill's course is designed to teach higher ed professionals at all levels on how to use self-advocacy as a tool to enhance resiliency in personal and professional life. Higher-ed professionals at all levels who would like to improve the quality of their relationships with themselves, others, and the various projects and day-to-day tasks in their lives will benefit from this course.
Watch the Trailer
Course Details
1 hour 26 minutes of video instruction
14 short videos
Downloadable workbook with exercises to use during the course
Developing an Intentional Self Care Practice
Enhance your energy and all-around satisfaction with your life by upgrading your self-care practices.
Despite engaging in regular self-care rituals like bubble baths, yoga retreats, and having drinks with friends, many of us feel constantly tired, stressed, and on the brink of burnout. It begs the question: are the self-care rituals we're currently observing helping us or hurting us? Are we engaging in surface-level "socially acceptable" self-care practices, or are we truly thinking about what self-care means to us and how to integrate it intentionally into our everyday lives?
Designed for higher ed professionals at all levels, this video course is designed to help you to reflect on and upgrade your current self-care practices.
Through an examination of six pillars of self-care—nutrition, exercise, sleep, mindfulness, healthy relationships, and mental health—you will assess your current practice and identify ways to improve and integrate it more seamlessly into your everyday life.
Watch the Trailer
Course Details
1 hour 33 minutes of video instruction
13 short videos
Downloadable workbook with exercise to use during the course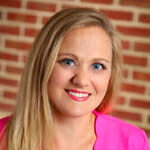 Jill Johns, DrPH
Jill is a faculty, team, and success coach who specializes in interpersonal communication, self-advocacy, and professional growth. As a certified professional coach, Jill began working with executives, leaders and front-line managers in a corporate capacity in 2010, in conjunction with leadership development training programs. She has built a thriving coaching and consulting practice in Statesboro, Georgia, with clients spanning the U.S. Her proprietary LeadWell program has enhanced team dynamics in professional settings ranging from university departments, to non-profit organizations, to locally-operated medical practices. She teaches global health and health education courses in the Jiann Ping-Hsu College of Public Health at Georgia Southern University, where she specializes in women's quality of life and well-being.
Want To Learn More From Jill Johns?
Consider Coaching.
The coaching offered by Academic Impressions is a multi-faceted professional development solution, designed to accelerate growth and address challenges and goals with the support of an experienced higher education coach. Through individualized guidance, coaching can help professionals intentionally align personal and career objectives, identify and build on strengths, strategize career paths, and find clarity in their vision.
Fill out the form and our Director of Coaching will get in touch with you shortly to discuss your coaching goals.