Be prepared to successfully lead your campus through bias incidents.
In today's socio-political landscape, bias-fueled incidents are becoming more and more widespread on campuses. Several incidents involving significant bias have even made national headlines (see CSU, UNH and Yale), so it is imperative that institutions train their staff on how to respond to and manage these events appropriately with minimal damage.
Our instructor, who experienced a high-profile bias incident at her institution recently, will share preparation strategies to competently handle such experiences while preserving the campus community and the institution's reputation.
What is a bias incident?
A bias incident or hate incident is an act of hostility motivated by racism, sexism, religious intolerance, or other prejudices that is intended to target and marginalize people based on their social, political, racial, gender, or religious identities. Bias incidents cause harm, confusion, and frustration within the community, and restoring campus trust takes time and effort.
Who Should Attend
Institutional leaders who wish – no matter the scope or scale of the incident – to obtain critical lessons on how to effectively respond to bias incidents should participate in this training. The webcast will provide valuable content for staff responsible for recognizing, investigating, or resolving bias incidents. We encourage you to attend in teams from the following areas of campus:

Presidents and Executive Staff

Marketing and Communications

External/Public Relations

Student Affairs

Diversity and Inclusion Professionals

Public Safety and Operations
Agenda
During this hour-long webcast, our experienced instructor will walk you through the essential considerations of successfully handling bias incidents on your campus. We will cover the following areas:
Recognizing a bias incident

Identifying key stakeholders on your campus and discussing specific roles/responsibilities

Leadership vs. Management – Developing a plan for follow through

Key considerations when developing an internal and external response to incidents

Restorative practices to repair harm inflicted on campus community
Instructor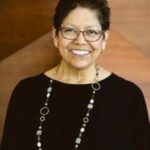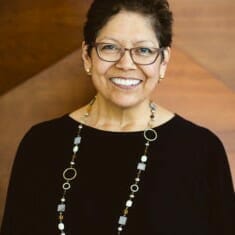 Mary Ontiveros, Vice President for Diversity, Colorado State University
As Vice President for Diversity, Mary Ontiveros reports to the President and leads Colorado State's diversity efforts. Her duties include leading diversity planning, assessment, evaluation, accountability, and developing strategic alliances and partnerships.  She coordinates activities among on-campus units, commissions, committees, and task forces; she also represents the University through networking and collaboration with outside communities, schools, and organizations.
Read Mary's full bio here.
Questions About the Event? Email this event's Program Manager, Rabia Khan Harvey.
Product Information
For the live webcast, login instructions for the webcast will be sent twice via email – in the registration confirmation email, and again the day before the webcast. Please safelist webcasts@academicimpressions.com to ensure you receive these communications.
For webcast recordings, your recording is sent via email upon receipt of payment and within 10 business days following the live webcast. You will also be able to access your recording through your My Account section.