Implementing a Stepped Care 2.0 Model for student mental health services doesn't have to mean starting from scratch.
Giving every student an assessment and 50-minute counseling session is no longer sustainable given the high volume of students needing mental health services. You are likely looking for new ways of delivering quality care to meet your students' needs and manage your resources.
Join us online to learn how the Stepped Care 2.0 Model may be one possible solution for your counseling center. Dr. Peter Cornish, a leader in the model, will debunk common myths and provide an overview of the key components of the model, including how to:
Preserve your existing care network
Train your providers
Monitor outcomes
Message and market new services
What is Stepped Care 2.0?
Not sure whether this webcast is right for you? The Stepped Care 2.0 Model is a multi-tier system which expands care options and programs. It includes low-cost and low-intensity resources (sometimes outside the counseling center) to ensure students get access to the help they need — when and where they need it. Learn more about the Stepped Care 2.0 Model here.
Who Should Attend
This webcast is ideal for Directors of Counseling Centers, Supervisors of Counseling/Assistance Centers, and any others involved in student mental health services — such as Deans of Students and Vice Presidents of Student Affairs.
We've designed this webcast especially for institutions who have not yet implemented the Stepped Care 2.0 Model for mental health services. If you've already adopted the model, though, this webcast may help you iterate or improve.
Agenda
1) Debunking the 5 Common Myths of the Stepped Care Model
2) 4 Key Components of the Stepped Care 2.0 Model
Co-Design: Find out how to preserve your existing network and work with your providers and community stakeholders to fit the stepped care model into your existing ecosystem.
Quality Training: Discover how to train your providers on a new style of interviewing and care.
Therapeutic Measurements: Identify how to monitor care options and outcomes to deliver appropriate care and measure success of the model.
Communication: Learn how to message and market a stepped care model once you build it.
Instructor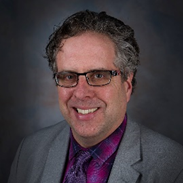 Dr. Peter Cornish
Associate Professor and Former Director of the Student Wellness and Counselling Centre, Memorial University of Newfoundland
Dr. Peter Cornish's clinical and research interests include online mental health, stepped care treatments, mental health service innovations, peer support, health care system transformation, change management, interprofessional team functioning, and group dynamics. Over the past four years, he has provided consultation and on-site training on his Stepped Care 2.0 Model to over 150 organizations across North America. He is the principal investigator for a $1.14 CIHR transitions in care four-year research grant aimed at digitizing and evaluating stepped care across two Atlantic provinces. Currently, he is also collaborating with colleagues on a three-book series on stepped care to be published by Springer over the next few years. Read Peter's full bio here.
Questions About the Event? Email this event's Program Manager, Lisa Lafflam.
Product Information
What's included in your purchase?
Live webcast session - a live presentation where you have the chance to ask questions and get personalized answers from our expert speakers. You must purchase the product prior to the live date in order to attend the live session.
Webcast recording - a recording of our live session that you can access anywhere, anytime.
For more details about this product, please visit our Product FAQs.