In toxic environments - where employees feel worse after they start – you may experience uncertainty, fear, or helplessness on when and how to speak up to advocate for yourself and others. You believe you must tolerate the toxicity, even though doing so can be devastating to your career. It doesn't have to be that way!
Join our expert online and learn how to engage in conversations that will empower you to create change. You'll learn how to recognize, communicate about, and minimize the impact of toxic leadership. You'll walk away with recommended language, tools, and most importantly, increased confidence to confront toxicity in a non-threatening way.
Who Should Attend
This webcast is designed to help attendees, especially women, empower themselves and other women who may have experienced toxic leadership. Toxicity in the workplace happens when leaders or colleagues leave the organization and its followers worse than when they found them. This webcast is designed to give you the tools to recognize, communicate about, and respond to toxicity in a more targeted and confident manner.
Agenda
Recognizing Toxicity – Learn how to spot the range of behaviors and symptoms of toxicity – from the egregious to the subtle.
Addressing Toxicity - Learn how to find your position of power against toxicity, so you can communicate and take action. You'll get tips for how to:

Coach a toxic leader or co-worker
Find support
Create boundaries
Protect your character and integrity

Mitigating Toxicity - Addressing toxicity can take time. Learn how to minimize its impact by maintaining a healthy perspective and appropriate self-care.
Instructor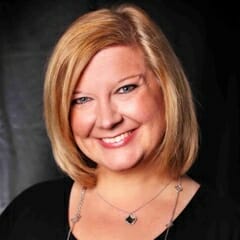 Stephanie Hinshaw
Senior Vice President, Academic Affairs, American College of Education
Prior to joining ACE, Stephanie spent 14 years in multiple roles at other institutes of higher education. Specifically, she worked at Orbis Education, Medtech College, and Harrison College in various roles in leadership, admissions, academics, and operations. As a servant leader, Hinshaw loves working with team members and students to grow their leadership capacities. Read Stephanie's full bio.
Questions About the Event? Email this event's Program Manager, Lisa Lafflam.
Get this webcast and more when you
BECOME A MEMBER
A complete training package specifically designed for women in higher education:
Use these resources to:
Host women-centered Lunch & Learns with these trainings
Integrate and support current programs for women's leadership on campus or in your division
Boost existing Diversity, Equity, and Inclusion efforts with these unique women-centered resources
Support existing women's committees, groups, and networks by connecting them with resources and successes from other institutions
Allow access to the often-overlooked individuals to access these unique trainings on their own
PRICING
---
Our Fiscal-Year-End Promotion is now live. To lock in these discounted prices, take advantage of our promotion before it expires on June 30, 2020.
ANNUAL MEMBERSHIP FOR YOUR DEPARTMENT
10-USER MEMBERSHIP
$4,495/yr
(with 2-year agreement)
$5,000
(with 1-year agreement)
25-USER MEMBERSHIP + 1 CONFERENCE SEAT
$7,500
ANNUAL MEMBERSHIP FOR YOUR INSTITUTION
SMALL
(under 1,000 FTE employees)*
$15,000
MEDIUM
(1,000 – 2,000 FTE employees)*
$25,000
LARGE
(2,001 or more FTE employees)*
$35,000
Already a member?
Make sure every woman on your team or at your institution has access to continuous training.
Add more users to your membership or upgrade your subscription to enterprise-wide. Contact our team for help.
* Pricing per individually accredited institution. Price guarantee for 3-year agreement.