A SERIES ON INNOVATIONS IN FUNDING ACADEMIC RESEARCH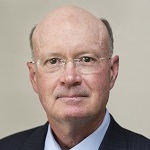 Ed Mason, president of EMNR & Associates, is writing this series to assist academic leaders in finding creative strategies to merge public/private funding for existing and new research initiatives. Mason has studied an array of collaborative partnerships between the two offices most focused on external funding (the development office and research & grants), and he will be sharing some of the models he has observed, as well as directions for the future.
We hope you will join us for this innovative series:
by Ed Mason (EMNR & Associates)
The "3C" Strategy for More Effective Fundraising
Advancement and research offices can optimize their strategies to compete successfully for external funds by utilizing the "3C" approach. The "3C" approach is:
Communication that involves discussions and understanding of different approaches for external fundraising.
Collaboration in creating a plan that has common mission and goals for research and outreach programs.
Coordination in developing a bridge between grants and philanthropic gifts which advance your research and outreach programs.
---
We hope you're enjoying this read. The full text of this article or report is complimentary for Academic Impressions members. Please login to your member account to read it!
If you're signed up to receive our Daily Pulse, but your institution does not have an active membership, you won't have access to this article.
FIND OUT ABOUT MEMBERSHIP:
An Academic Impressions membership provides multiple users on your campus with unlimited access to exclusive reports, research briefs, hundreds of free webcasts and online trainings, and discounts on conferences. Learn more about membership and get unlimited training and reading for you and your team today.