With so much changing so quickly, we want to help you and your colleagues get access to unlimited online training, virtual conferences, hundreds of articles, and an exclusive online course with Jim Langley – all free with membership. There has never been a better time to invest in your professional and leadership development. Now is the time to act:
You've looked to us for nearly 20 years for the most comprehensive and practical advancement and leadership training available. Now, for a limited time, get a deal on all-inclusive membership for your team or your entire advancement operation.
JOIN THESE CURRENT MEMBER INSTITUTIONS
EXAMPLES OF WHAT'S INCLUDED
IN YOUR MEMBERSHIP
---
SHARPEN YOUR FUNDRAISING SKILLS
CAPITALIZE ON THIS TIME TO INVEST IN YOUR LEADERSHIP SKILLSET, NOT JUST YOUR FUNDRAISING SKILLSET
USE THIS TIME TO REFINE YOUR PLANS
USE OUR HELP TO KEEP YOUR SHOP CONNECTED AND ENGAGED IN EVERY ASPECT OF YOUR ADVANCEMENT EFFORT
NEW COURSE: RELEASED JUST IN TIME FOR ALL-INCLUSIVE ADVANCEMENT MEMBERS
---
Get an exclusive 3.5-hour course with 15 videos and resources from Jim Langley, walking you through how to reconnect with your personal mission and with your donors and alumni – to create the conditions for sustained philanthropic support.
GROW AS A LEADER WITH THESE
FOCUSED LEARNING PLANS
---
We often focus on our fundraising skills but don't find the time to build our leadership capacity. That's why we've put together these quick, finished-in-one-afternoon trainings on a variety of leadership skills.
Each of these learning plans provides hours of focused, intensive training designed specifically for leaders in higher education. Each plan includes worksheets and space for reflection, with a certificate of completion at the end.
All of the learning plans are free with membership. Become a member today.
Building Resilience
Approx. 3 hours
Building resilience will help you develop healthy strategies for overcoming adversity.
Creative Problem Solving in Higher Ed
Approx. 1.5 hours
It's hard to overstate how critical problem solving skills right now are given the dynamic challenges facing higher education. The trainings in this learning plan will help you start developing better problem solving skills you can use right away.
Developing Better Time Management
Approx. 2 hours
Learn how to take control of your schedule and ensure you are putting your efforts into the most important tasks.
Identifying Talent
Approx. 1.5 hours
With the unprecedented challenges currently facing higher education, it is more important than ever to make the most of your current resources. Work through this plan to start thinking about creative ways to identify and leverage all of the talented people around you.
Improving the Effectiveness of Your Decision Making
Approx. 2 hours
Work through this training plan to be ready to start practicing better decision making the next time you find yourself facing a tough call.
Improving Your Meetings
Approx. 1 hour
Inefficient and ineffective meetings are an all-too common problem in higher education, but they don't have to be. These resources will help you improve the quality of your meetings and make the most of the time you have.
Leading More Inclusively
Approx. 3 hours
As a higher ed leader, you cannot lead in a vacuum -- you will need to relate to and lead people from all walks of life. Learn why leading more inclusively boosts your credibility as a leader, creates a strong professional environment, increases your ability to effectively lead, and ultimately will set you up for success as a leader.
Managing Conflict as a Leader
Approx. 3 hours
Reframe how you view conflict and be ready to lead effectively even in the most difficult moments.
Managing Difficult Colleagues
Approx. 1.5 hours
If you've ever worked with a difficult colleague you've likely seen first hand how disruptive they can be. Working through this plan will help you gain valuable insight into reframing how you work with your most challenging coworkers.
Understanding Strengths-Based Leadership
Approx. 3 hours
Bring out the best in yourself and your team by leveraging a strengths-based approach to leadership— even if you're leading from below.
Your Role as a Team Leader
Approx. 2 hours
As a higher ed leader, you cannot lead in a vacuum -- you will need to relate to and lead people from all walks of life. Learn why leading more inclusively boosts your credibility as a leader, creates a strong professional environment, increases your ability to effectively lead, and ultimately will set you up for success as a leader.
VIRTUAL CONFERENCES
---
96% of past attendees would recommend an Academic Impressions conference to a colleague. You've probably attended ours in the past – or wanted to. Now's your chance. Our unique virtual conferences are free with your membership.*
*Limited member seats available.
VIRTUAL CONFERENCE
Regional Alumni Chapters: A Modern and Comprehensive Approach
June 23 - 25, 2020
VIRTUAL CONFERENCE
Aligning Campus Stakeholders for Holistic Corporate Engagement
July 16 - 17, 2020
VIRTUAL CONFERENCE
Developing a Strategic Plan for Student Philanthropy: Educating Students from Acceptance Letter to New Alum
July 20 - 22, 2020
"At first, I was skeptical that a virtual conference was capable of being both engaging and informational - but Academic Impressions has mastered it! The 3-day online event was structured in a creative way that all participants had multiple opportunities to interact with each other and the presenters. No one's questions went unheard or unanswered. Thank you for this great experience, it has changed my view of virtual conferences and I look forward to attending more in the future."
- Desiree Ford, Digital Communications Manager, Binghamton University
"The virtual conference has been amazing. The presenters have all been great and the information they've provided is going to help us better use our social media. Even though this conference had to be virtualized due to COVID-19, the online format has been set up in a way that we can all collaborate and share ideas. I'm very eager to take what I've learned back to campus and start implementing new ideas."
- Chris Forde, Coordinator of Marketing & Public Information, Lincoln Trail College
A complete training package specifically designed for staff in higher education:
Focused learning plans for rapid skill development
Hundreds of hours of in-depth webcasts featuring best practices and supplemental resources
Unlimited access to hundreds of online trainings, resources, articles, and more across a wide range of higher education-specific topics
Free 2-3 day virtual conferences providing in-depth instruction and valuable networking opportunities (limited member seats available)
Engaging and instructional videos
Research-based reports exploring critical issues facing the industry
Articles and whitepapers with tips, how-to's, and case studies
Tools, templates, and other resources that can help you do your job better immediately
Proactive mentoring and support
Use these resources to:
Host virtual Lunch & Learns with your colleagues
Keep each other accountable, engaged, and focused on your professional development
Integrate and support existing professional development efforts
Get professional development in the hands of often-overlooked individuals, who can access these unique trainings on their own
Gain the knowledge and resources needed to adapt fast during a time of rapid change and uncertainty
Learn from THE organization with the most experience in online professional development:
Nearly 20 years of best-in-class online training
Designed and developed more than 1,500 online trainings
Access our network of over 500 vetted subject matter experts
We have served more than 3,000 institutions, including every AAU, R1 and R2 institution
PRICING
---
Lock in discounted prices. Take advantage of our fiscal year-end promotion before prices increase on July 1, 2020.
ANNUAL MEMBERSHIP FOR ADVANCEMENT TEAMS
10-USER MEMBERSHIP
$4,495/yr
(with 2-year agreement)
$5,000
(with 1-year agreement)
25-USER MEMBERSHIP + 1 CONFERENCE SEAT
$7,500
ANNUAL MEMBERSHIP FOR YOUR ENTIRE ADVANCEMENT SHOP
26 - 100 EMPLOYEES*
$10,000
101 - 200 EMPLOYEES*
$12,500
201 OR MORE EMPLOYEES*
$15,000
Concerned with spending limits? Monthly and quarterly billing options available. Contact us for more information.
Questions about membership?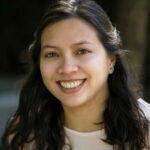 Meghan Paladino
Membership Advisor, Academic Impressions
Already a member?
Make sure every person in advancement has access to continuous training. Add more users to your membership or upgrade your subscription to enterprise-wide. Contact our team for help.
*Pricing per individually accredited institution. Price guarantee for 3-year agreement. Promotion available for anyone working in advancement on your campus, whether in a centralized or decentralized environment.