Within the ever-shifting fundraising landscape, advancement teams across the nation are grappling with some crucial questions:
The rapidly changing environment compels fundraising teams to stay connected to emergent practices, the latest thinking, and tried and true best practices.
Membership with Academic Impressions provides all of these resources and more. Each year we create dozens of new development opportunities to address the most pressing issues facing advancement shops and enable you to connect to hundreds of your peers around the country. Members get access to a large, expanding collection of resources that you can put directly in the hands of your advancement professionals.
You've looked to us for nearly 20 years for the most comprehensive and practical advancement and leadership training available. If you're not a member yet, now is a great time to subscribe your team or your entire advancement operation.
JOIN THESE CURRENT MEMBER INSTITUTIONS
See a Sample of What's Included*
Featured Collection:
Diversity, Equity, & Inclusion in Advancement
As a member, you can gain access to this collection of timely resources, designed to help advancement shops improve DEI efforts and build capacity.
Resources by Area of Expertise
Advancement 101: A 7-Day Foundational Series
New to Advancement? Sign up for our mini course to receive bite-sized lessons on fundraising basics daily for 7 business days. Complete the program to get a certificate.
Trainings to help to fill the beginning of your pipeline.
Resources to help you better support and engage alumni.
Training specifically designed to help increase dollars raised from major or planned gifts.
FEATURED COURSE PRESENTED BY JIM LANGLEY:
MEMBERS GET EXCLUSIVE, FREE ACCESS
---
Get an exclusive 3.5-hour course with 15 videos and resources from Jim Langley, walking you through how to reconnect with your personal mission and with your donors and alumni – to create the conditions for sustained philanthropic support.
View a list of all training content included in membership.
For a Limited Time, Get Special Perks When You Become a Member Before June 30.
Free Job Postings on HireEd Careers
Is the Great Resignation impacting hiring efforts at your institution? Diversify your workforce with Academic Impressions' job board, HireEd Careers. Take advantage of your free postings to reach a diverse population of higher education professionals who are invested in their own growth and professional development.
Why Post Jobs with HireEd Careers?
Our database is more diverse than the general higher ed population
Our database consists of those leaders and professionals who attend our professional development trainings
Free Job Posting Based on Membership Size:
10-user: 1 job posting worth $500

25-user: 2 job postings worth $1000

50-user: 3 job postings worth $1500

100-user: 5 job postings $2,500

Enterprise: Unlimited Subscription worth up to $12,500 in value
Enterprise Members: One Free Seat at a Roundtable
The goal of our roundtables is to bring together a small cohort of peers for a comprehensive learning and networking experience. Through short, regular live meetings, you will come together with a maximum of seven other peers and our two experts to:
Build strong connections and expand your network
Try new tactics and approaches to improve your leadership
Share your own best practices and hear others'
Carve out time for self-reflection
Be part of a cohort-based support community
Contribute to the conversation with your own thought leadership
Choose your roundtable valued at $2,500.
Chief Strategy Officer Roundtable (March 4 - May 20)
Advancement Roundtable (April 1 - May 13)
Chief Diversity Officer Roundtable (May 6 - August 5)
Provost Roundtable
PARTNER WITH YOUR ACCOUNT MANAGER FOR ONGOING SUPPORT
Your Account Manager is your strategic partner dedicated to both maximizing membership adoption and ensuring its impact. We are invested in the success of your team and we customize our approach to your professional growth and development.
We understand that access to membership does not equal adoption, and adoption does not necessarily result in impact. Your Account Manager will collaborate with your team to ensure they engage with resources in a strategic manner, which will ultimately result in a lasting impact on their growth.
Access: At the start of the partnership, your Account Manager will work with you to plan launching membership resources to all assigned users. They will collaborate with you on a communication plan, conduct virtual open houses with your users, and ensure those with membership access have the resources they need to succeed.
Adoption: Throughout the course of your membership, your Account Manager will monitor usage and help identify professional development opportunities that will engage your team.
Impact: With the help of stakeholders, your Account Manager will deploy one or more impact surveys over the course of the membership term to help you understand what impact professional development has had on individuals. We measure satisfaction and gain an understanding of what your users have learned by engaging with Academic Impressions professional development opportunities.
MEMBERS RECEIVE ACCESS TO CONTENT ACROSS ALL OF THESE COLLECTIONS AND MORE
WHAT DOES MEMBERSHIP INCLUDE
Access to a continuously expanding library of live online trainings, designed to be practical, discussion-based, and highly experiential
Unlimited anytime, anywhere access to on-demand trainings and resources that you can engage with on your own time from the convenience of your workspace
New trainings every week, designed to respond to the latest needs of the higher ed community
$250 discount on multi-week cohort-based bootcamps and in-person conferences
Get These Trainings and More With Membership
Questions about membership?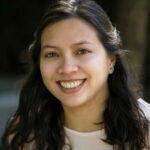 Meghan Paladino
Membership Advisor, Academic Impressions