With so much changing so quickly, we want to help you and your colleagues get access to unlimited online training, virtual conferences, hundreds of articles, and an exclusive online course with Jim Langley – all free with membership. There has never been a better time to invest in your professional and leadership development. Now is the time to act:
You've looked to us for nearly 20 years for the most comprehensive and practical advancement and leadership training available. Now is a great time to get membership for your team or your entire advancement operation.
Save Up to $2000 on Membership Through June
Get Unlimited Online Professional Development
JOIN THESE CURRENT MEMBER INSTITUTIONS
See a Sample of What's Included*
NEW COURSE: RELEASED JUST IN TIME FOR ALL-INCLUSIVE ADVANCEMENT MEMBERS
---
Get an exclusive 3.5-hour course with 15 videos and resources from Jim Langley, walking you through how to reconnect with your personal mission and with your donors and alumni – to create the conditions for sustained philanthropic support.
View a list of all training content included in membership.
Membership Includes All Advancement Content and Much More
Buy membership based on desired number of users  
Invite users to your membership
Engage with upcoming and on-demand online trainings 
Learn more about membership benefits, included content, and pricing.
Questions about membership?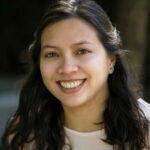 Meghan Paladino
Membership Advisor, Academic Impressions
*A limited number of FREE spots are open to members for each virtual training in 2020 and 2021. Once a training reaches the member cap, additional members can register with a $250 discount. Members also receive discounts on bootcamps and in-person conferences.