A SERIES ON INNOVATIONS IN FUNDING ACADEMIC RESEARCH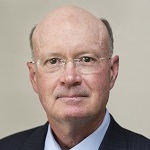 Ed Mason, president of EMNR & Associates, is writing this series to assist academic leaders in finding creative strategies to merge public/private funding for existing and new research initiatives. Mason has studied an array of collaborative partnerships between the two offices most focused on external funding (the development office and research & grants), and he will be sharing some of the models he has observed, as well as directions for the future.
We hope you will join us for this innovative series:
By Ed Mason (EMNR & Associates)
Universities are faced with challenges that range from uncertain economic times to dwindling public support and declines in federal research funding allocations. To thrive in the future, all educational institutions are going to need more nimble and flexible planning and execution. As I noted in my previous article, there are a number of innovative models for leveraging donor and foundation support to fund academic research initiatives. What you need to do is have a clear understanding of your present areas of academic strength and be able to identify your best future opportunities to procure external funding for research that matters to private donors and philanthropic entities.
The three-step process I will describe below will assist your institution in speeding up the timeline between strategy and execution, meeting with public/private donors faster, and securing fiscal resources for existing and new programs.
How is This Approach Different from the Conventional Strategic Plan?
Most universities have at least one strategic plan either written or in the process of being revised or developed. Colleges, departments and administrative centers on campus usually have separate strategic or operational plans.
A strategic plan is a document that looks to the future aspirations of the institution and employees.
This three-step process I am about to describe is a specific tool that can be used to assist leadership at your university in allocating fiscal resources to present programs, while scanning future opportunities for growth. It should be utilized in concert with a strategic plan.
---
We hope you're enjoying this read. The full text of this article or report is complimentary for Academic Impressions members. Please login to your member account to read it!
If you're signed up to receive our Daily Pulse, but your institution does not have an active membership, you won't have access to this article.
FIND OUT ABOUT MEMBERSHIP:
An Academic Impressions membership provides multiple users on your campus with unlimited access to exclusive reports, research briefs, hundreds of free webcasts and online trainings, and discounts on conferences. Learn more about membership and get unlimited training and reading for you and your team today.
______________________________________________________________
A BOOK EVERY ACADEMIC DEAN SHOULD READ
How ready are the deans at your campus to pursue donor support?
Our in-depth guide for deans by Academic Impressions bestseller Jim Langley reviews:
How the dean can take a lead role in defining the case for support and identifying inspiring projects defined by specific objectives rather than by categories of need.

The respective roles and responsibilities of the dean, faculty, and the college development staff.

How deans can work most effectively with the president, the central advancement office, and their development officer.

The dean's specific role in donor stewardship, campaigns, volunteer management, and making the ask.