Does your advancement office partner with your academic researchers and grant writers to identify sources of private support for academic research?
Is this a missed opportunity for your institution?
In this member exclusive, review 4 groundbreaking articles on optimizing these partnerships: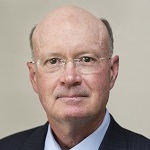 ABOUT THE AUTHOR
Ed Mason (president of EMNR & Associates) maps out new, creative ways that academic leaders and development officers can partner to merge public/private funding for existing and new research initiatives. Mason has studied an array of collaborative partnerships between the two offices most focused on external funding (the development office and research & grants), and he will be sharing some of the models he has observed, as well as directions for the future.