Evaluating, Managing, and Optimizing the Academic Portfolio
Live Training: Online | November 7, 2023 12:00 pm ET To November 9, 2023 3:00 pm ET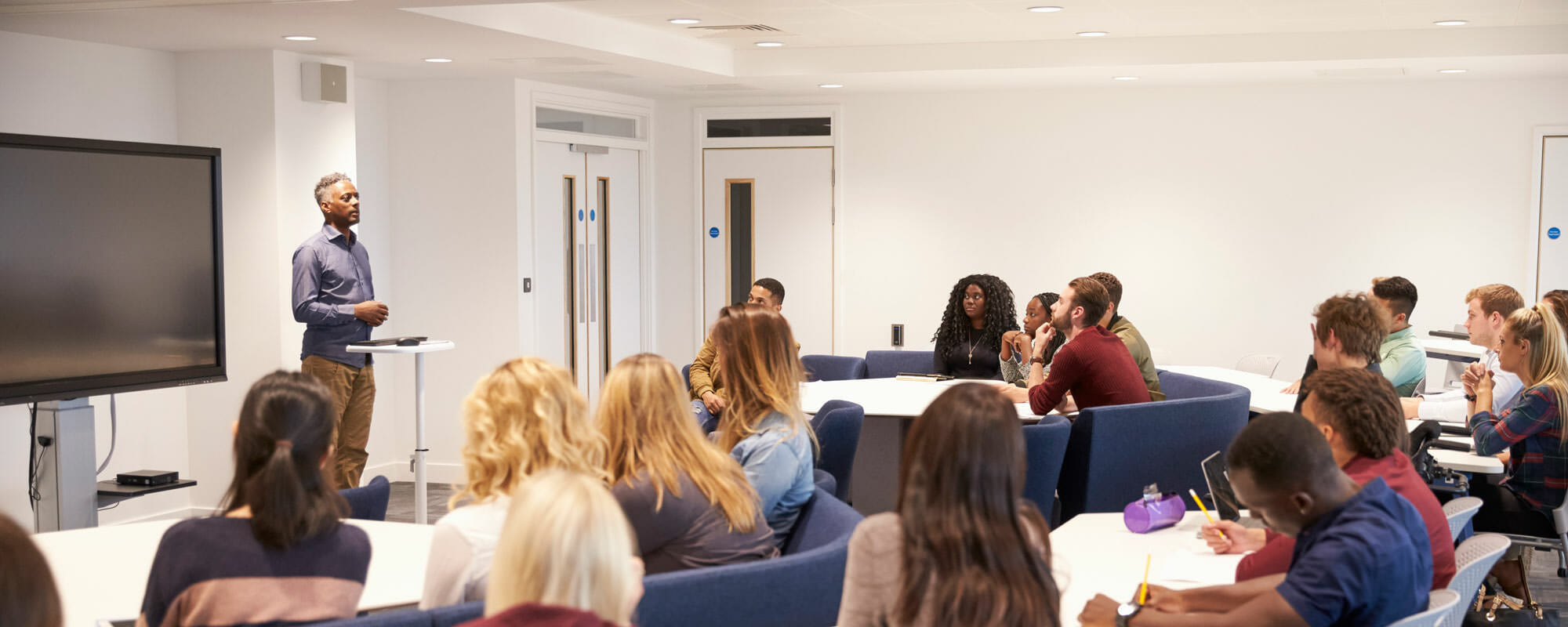 Evaluating, Managing, and Optimizing the Academic Portfolio
Live Training: Online | November 7, 2023 12:00 pm ET To November 9, 2023 3:00 pm ET
---
Learn to evaluate your academic programs more effectively within the framework of mission, academic standards, markets, and margins.
Overview
The methods used by institutions to manage their academic program portfolios are evolving and becoming more sophisticated. Higher ed leaders now need data on four key areas to properly evaluate their academic program mix:
Markets
Margins
Academic standards
Mission
If you are looking to take a more data-informed approach to the assessment of your academic program's portfolio health, we invite you to join us for this highly interactive virtual conference. Using real-time data on program markets, margins, academic standards, and mission, you will engage in discussion around its application and apply data-informed approaches to the ongoing management of your own academic program portfolio. Each session is led by an expert speaker and includes hands-on workshops that guide you on how to use the best available data and analysis to evaluate and manage your academic program.
Agenda
Day One – Tuesday, November 7
Session I: Market Opportunity and Dynamics
12:00 – 3:00 p.m. ET
This first session will describe the building blocks that should underlie data-informed market decisions for your programs. You will learn how to define your institution's markets and examine a framework for evaluating your programs based on program demand, competitive intensity, employment opportunities, and value proposition. You will come away with knowledge of the kinds of data you need in order to evaluate programs based on markets, along with the tools to evaluate your value proposition. Topics to be covered include:
Market data
How to measure student and employment demand
Competition: Gauging the competitive landscape
Using market data to assess portfolio position and growth opportunity
Experience and application
Value proposition: What drives yours?
---
Day Two – Wednesday, November 8
Session II: Economics: Programs, Courses, and Benchmarking
12:00 – 3:00 p.m. ET
On day two, we will focus on the data you need in order to evaluate program economics. We will present a methodology that uses information about program economics to evaluate decisions about program-specific investments. We will also explain how to use predictive analytics and benchmarking to evaluate your program economics and plan for the future. You will take away a strategy for identifying academic cost reductions at the course and section levels that meets your financial constraints while minimizing harm to your institution. Throughout the session, we will discuss:
A "what" and "why" overview of program economics and components.
Course economics to unlock growth.
Benchmarking and knowing where you stand.
Looking forward: Predictive margins and planning.
---
Day Three – Thursday, November 9
Session III: Management: Process, Oversight, and Success
12:00 – 3:00 p.m. ET
In our third and final session, we will focus on the challenges inherent to academic program decision making. We will present strategies for establishing a transparent, productive, and enduring process that will engage your institution and enable you to create a strategic management plan for sustained program evaluation. The session will conclude with a roundtable discussion about implementation in which we'll discuss barriers, successes, and what you should expect. Topics to be covered in this session include:
Processes and tools for program review and engagement.
Approaches and best practices for integrated portfolio evaluation and management.
Who should attend?
Presidents, Provosts, Vice Provosts, Deans, CFOs, institutional researchers, and other higher ed leaders who want to make more data-informed decisions around their academic programs will benefit from this virtual conference.
Sponsor


Get 100s of trainings FREE
Already a Member? Login
20+
years serving higher ed
3,500+
institutions served
200,000+
faculty and staff participants