Learn practical strategies to confidently raise money for your college, school, or unit.
Overview
Fundraising has become a larger component of deans' responsibilities, but many do not feel well equipped to handle this important part of the role, especially in a virtual environment. This six-week bootcamp will equip academic leaders with the skills necessary to be most effective in their fundraising efforts.
During this online bootcamp, you will learn how to:
Effectively collaborate and communicate with your advancement counterparts
Develop and communicate your fundraising vision and priorities
Work through the creation of a whitepaper and receive feedback and support
Practice essential fundraising skills, such as donor cultivation, stewardship, and making an ask
Academic leaders will leave this bootcamp better prepared to raise funds for their school, college, or department.
Who Should Attend
This bootcamp will benefit academic leaders, especially:
New deans who are looking to develop their fundraising knowledge and skills
Experienced deans who have had limited exposure to fundraising
Deans who have a donor in mind but aren't sure how best to approach the cultivation and solicitation process
Deans looking to improve their relationships and partnerships with university advancement
Chairs or associate deans who are looking to become a dean
Academic leaders will leave this event with a framework to fundraise more effectively.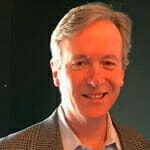 Jim Langley is one of the most forward thinking thought leaders in the fundraising industry and has always strived to push the envelope throughout his illustrious career. In this virtual bootcamp, he expands the boundaries of fundraising for deans: he'll show you how to cultivate a mindset for fundraising success, build high-performing, cross-functional teams for collaboration, and set clear fundraising priorities for your work.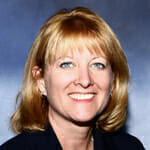 Kathy Drucquer Duff, CFRE
The fourth session in this bootcamp will be facilitated by our expert instructor, Kathy Drucquer Duff, who has over 26 years of fundraising experience. She is an industry leader helping advancement professionals develop and implement practical strategies they can start using immediately when cultivating and soliciting their prospects.
These dynamic speakers are passionate about ensuring you leave this training with critical practices to enhance your work and equipping you to raise money for your college, school, or unit.
Get One-on-One Advice from our Experts
In this Academic Impressions bootcamp, you will get:
Four live meetings—each of them three-hours long— to help you learn how to assess your philanthropic vital signs, talk through the importance of engaging key stakeholders, and build a network with other deans
A whitepaper template in which you can practice drafting your key priorities for the year ahead and get feedback from our expert faculty, Jim Langley
An optional one-on-one meeting with Jim Langley to talk through direct feedback on your whitepaper and work through any lingering questions and challenges you have
An optional one-on-one meeting with Kathy Drucquer Duff to gain advice and insights on turning the strategies learned into clear action steps
Follow Through With Success Coaching
Have you ever gone to a training only to find that you came back with great ideas but don't have the time, support, or skills needed to make the changes?
Academic Impressions has produced thousands of trainings and we have learned that utilizing a coach after attending a conference helps provide accountability and bridges the training with the on-the-ground work of getting the job done.
As a result, we are now offering success coaching on select conferences.
Purchase this

training + 3 one hour follow up success coaching calls

Work with an assigned coach who has extensive experience in higher ed.

Get individualized support to help you follow through on what you've learned.

Workshop your plans, run your ideas by someone and get additional help/practice.
Attendance at all sessions is critical to gain the most out of the bootcamp experience. If you are not able to attend all sessions, please contact us and we will happily assist you in finding alternative training options.
---
Module 1: Cultivating a Mindset for Fundraising Success
October 13, 2020 from 1:00 – 4:00 p.m. Eastern
In the first module of the bootcamp, our expert instructor, Jim Langley, will dive deep into:
Understanding philanthropic issues and trends that frame your work (i.e. "fundraising is different than charity")
Assessing philanthropic vital signs and identifying opportunities for improvement
---
Module 2: Building a Team for Fundraising Success
October 20, 2020 from 1:00 – 4:00 p.m. Eastern
Over week two, you will learn strategies and best practices for working effectively with:
Advancement staff
Your institutional president and board of trustees
Advisory boards
---
Module 3: Crystallizing Your Priorities for Fundraising Success
October 27, 2020 from 1:00 – 4:00 p.m. Eastern
In the third module of this virtual learning experience, Jim will teach impactful ways for:
Defining your 3-5 focused priorities each year
Communicating your priorities internally
Capturing these priorities in whitepapers
---
Optional One-On-One Meeting with Jim
Week of November 2nd
---
Module 4: Cultivating and Soliciting Prospects and Donors for Fundraising Success
November 10, 2020 from 1:00 – 4:00 p.m. Eastern with Guest Expert Kathy Drucquer Duff, CFRE
Kathy will join Jim for our last bootcamp module to discuss impactful cultivation and solicitation strategies that you can use:
Before your prospect/donor meeting
During the meeting
In the follow-up to the meeting
---
Optional One-On-One Meeting with Kathy
Week of November 16th
---
Success Coaching
Hold yourself accountable to take action on what you learned during the Bootcamp. Purchase the Online Bootcamp + Success Coaching pass to get an additional three follow-up coaching calls with an expert coach for individualized support and to workshop your plans.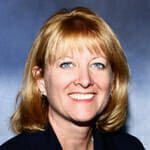 Kathy Drucquer Duff, CFRE
Guest Instructor
Coach, Consultant, and Optimizer, KDD Philanthropy
Kathy is an executive advancement officer with over 25 years of experience helping non-profits and institutions transform the way they practice philanthropy. Kathy provides this expertise from her experience in higher education and healthcare, where she developed fundraising plans that have secured gifts of up to nine figures.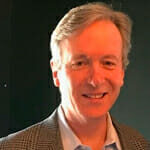 James M. Langley
President and Founder of Langley Innovations
Before forming his own comprehensive advancement consulting firm, Jim served as vice president for advancement at Georgetown University. At Georgetown, he led the institution's offices of alumni affairs, strategic communications and marketing, development, medical center development, and advancement services. During his tenure, he produced record numbers in new commitments and dollars. He also launched a number of innovative programs, including the acclaimed Student Discovery Initiative.
Questions About the Event?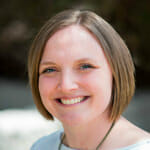 Brittany Iwaszkiw
Program Manager, Academic Impressions
*All-inclusive members receive $250 off of conference registrations (in addition to the early bird discount if applicable). Academic Affairs, Advancement/Alumni Relations, Business Office, Enrollment Management, Student Affairs, and Leadership members will continue to receive $100 off conference registrations. Upgrade your membership to qualify for a higher discount. Please note this discount is not applicable on pre- or post-conference workshops or conference binders.