Weekly sessions beginning August 30 through September from 12:00 - 1:00 p.m. ET.
Exact session titles and dates will continue to be added. Check back soon!
The pandemic has fundamentally changed the higher education workplace. Institutions across the country are working to adjust policies and practices to a new hybrid in-person and remote workforce. Levels of stress and burnout among faculty and staff are high. And the market for both academic and non-academic talent is very much in flux. These are issues impacting colleges and universities across the board, but there are few discussion spaces that allow higher ed leaders to connect with one another, to learn from others, and share ideas about how to prepare and respond.
Join us for a free discussion-based series to unpack these and other workforce issues impacting higher education across the country. You will hear from panelists and your peers on a variety of topics ranging from faculty and staff recruitment to retention and well-being. The series will explore questions such as:
What implications does hybrid job design have for the search process?
How are hiring and search processes being approached and staffed innovatively or differently in the current environment?
What strategies are institutions employing to combat faculty and staff burnout? And how are they supporting mental health and well-being?
What committees or other initiatives are others proactively putting in place to better understand and prepare their institutions for the future of work?
Become a Member to Gain Access to the Entire Discussion Series
The discussion series will consist of 2 free webcasts and 2 member exclusive webcasts starting August 30th and continuing through September.
All sessions will occur from 12:00 - 1:00 p.m. ET. Become a member to participate in the entire series.
Specific session information will be added regularly. Please check back frequently for the latest.
Defining the Flexible Work Environment
Space for this live discussion is limited—register soon to ensure your spot. The recording will be available within 72 hours of the live session.
Most institutions have already communicated with faculty and staff about their expectations for returning to campus. Certain employees must return to the physical campus for some--if not all--days of the week, but other employees can still carry out their jobs with more flexible work schedules. In fact, this flexibility is essential if institutions want to retain their employees in the face of what many are calling the "mass exodus" or "great migration" of employee turnover. So as the start of the semester approaches, all of higher education is walking the line between enforcing institutional return-to-campus policy while still providing a flexible work environment for those who need it. And there is still a lot of grey area as to what 'a flexible work environment' means and what exactly it should consist of.
Join our panelist and other higher ed leaders across the country for practical discussion and idea-sharing about what the flexible work environment is shaping up to look like campus by campus. You'll hear about specific policy and practice others are implementing and how central Human Resource divisions are working with supervisors to provide ongoing training and support along these lines.
Human resources, finance & operations, and other leaders involved or interested in shaping what 'a flexible work environment' should look like for their campuses are invited to attend this discussion.
Audra Hoffman Kahr
Chief Financial Officer and Chief Operating Officer, Cedar Crest College
Read Full Bio
Rethinking Search & Hiring Practices
Space for this live discussion is limited—register soon to ensure your spot. The recording will be available within 72 hours of the live session.
Pre-COVID, most colleges and universities had clear processes and long-standing practices in place for employee search and hiring. But the course of the pandemic and the hybrid workforce in which we are now operating is causing higher ed talent management leaders across North America to rethink these processes in big and small ways.
Join us for a conversation about how others are reshaping their search and hiring practices around the new realities of the workforce. Through facilitated discussion and idea-sharing around the following questions, you'll learn how other institutions are shifting their approaches to search and hiring both internally and externally:
What strategies are others using to meaningfully engage the campus community and build authentic connection with candidates in the virtual environment?
How can your institution compete and truly 'court' candidates during the search process when campus visits and in-person connection may not be possible?
What opportunities exist to strengthen relationships with and strategic involvement from Deans and staff supervisors when it comes to the vacancies in their divisions?
This session is designed for human resources, talent management, and any other campus leaders interested in sharing ideas about search, hiring, and the hybrid workforce in higher education.
Stacey Luster
General Counsel and Assistant to the President for Employment and Equal Opportunity, Worcester State University
Read Full Bio
Emphasizing Employee Retention
Sept. 22, 2021 | 12:00 - 1:00 p.m. ET
Employee retention is top of mind for most institutions in the midst of what some are calling "the great resignation." HR leaders know they must lead the charge and set the tone for the rest of the university when it comes to caring for its people resources. But what does that actually look like in practical terms? How are other institutions thinking about and approaching employee retention and well-being differently than in the past?
Join us online to learn from our panelist and your peers about what an increased emphasis on employee retention is shaping up to look like. We'll explore items like the following, with the goal of engaging in discussion and leaving you with practical ideas you can apply to your own work on campus:
How can you help employees center what matters most and reconnect to their core purpose?
What kinds of rewards programs or initiatives are institutions offering to help incentivize or reinvigorate engagement and performance?
How can you ensure your institution's people—both managers and frontline employees—feel well-connected to institutional leadership and the path forward?
This session is designed for human resources, talent management, and any other campus leaders who would like to engage in discussion about employee retention at present moment in higher education.
David Forgues
Vice President for Human Resources, Diversity & Inclusion, California State University, Fullerton
Read Full Bio
Increasing Support for Managers
Sept. 28, 2021 | 12:00 - 1:00 p.m. ET
People management has never been easy, and the challenge of managing others in this current environment has only increased. Managers are expected to help employees navigate ongoing concerns and respond to questions about workplace safety and flexible work arrangements. They are also being called to lead with greater empathy, build trust and collaboration among hybrid or fully remote teams, and center issues of equity and inclusion in their work in new ways. How are campus leaders supporting frontline managers as they navigate through these new and important challenges? What structures and training are institutions putting in place to help guide them through this process?
Join us for a discussion-based webinar session to hear how other campus leaders are increasing support for managers as we transition into the Fall semester. You'll learn what training sessions others are offering, what communication forums are in place to ensure managers have the most up-to-date information, how these are being structured and resourced, and what results others have seen. You'll come away with practical ideas about how to more fully support frontline managers in your division or on your campus.
This session is designed for human resources, talent management, and any other campus leaders interested in exchanging strategies for how to effectively support frontline managers in the current environment.
Adrienne Harrell
Learning & Talent Development Manager, University of California Santa Cruz
Read Full Bio
WHAT DOES MEMBERSHIP INCLUDE
Access to a continuously expanding library of live online trainings, designed to be practical, discussion-based, and highly experiential
Unlimited anytime, anywhere access to on-demand trainings and resources that you can engage with on your own time from the convenience of your workspace
New trainings every week, designed to respond to the latest needs of the higher ed community
$250 discount on multi-week cohort-based bootcamps and in-person conferences
WHEN IT COMES TO ROLLOUT AND ENGAGEMENT, LET US DO THE HEAVY LIFTING
Our role extends beyond ensuring access to professional development—we also facilitate the adoption process across your team. As a member, you will partner with your assigned Account Manager who will get to know your team's development goals and connect them to the right resources.
To ensure your team engages with our professional development opportunities strategically, your Account Manager will be a partner in your membership. They will:
Conduct an initial call to assess your unique needs and identify how we can partner with you to meet your most pressing goals
Assist in the development of marketing copy to help you announce your membership to your team
Host Virtual Open Houses, which are designed to help drive user engagement and guide your team through the tactical aspects of accessing resources
Conduct team or one-on-one meetings to assess your learning needs and curate custom content lists
Monitor engagement throughout the course of our partnership to ensure continued adoption
MEMBERS RECEIVE ACCESS TO CONTENT ACROSS ALL OF THESE COLLECTIONS AND MORE
Get These Trainings and More With Membership
Questions about membership?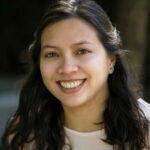 Meghan Paladino
Membership Advisor, Academic Impressions