A book by Kathy Drucquer Duff, CFRE
Are you moving the relationship forward with every donor interaction?
Simply visiting with a donor is not enough. Successful gift officers are curious, inquisitive, and able to ask probing questions in an authentic way that discovers the donor's motivations and dreams, building a deeper relationship with them over time.
This book gives frontline fundraisers new tools to have more productive conversations. Learn how to use probing questions to:
Thank a consistent donor
Engage new prospects or "never donors"
Engage young alumni
Re-engage lapsed donors
Discover what motivates the "sometimes donor"
Expand your network of connections
Included are specific strategies for guiding donor conversations to inspire major gifts, planned gifts, and gifts from parents. Order copies today for your team!
Bonus Resources
The book also includes several group exercises for your team.
Praise for "Productive Conversations With Donors"
"Kathy Drucquer Duff has zeroed in on the key to fundraising success – asking potential donors the right questions, in the right way, at the right time – and produced an invaluable handbook that equips frontline fundraisers with specific questions to ask on virtually every occasion, using every kind of medium, and to negotiate every kind of gift. Newcomers would be wise to absorb every word and use this book as a daily guide to ensure they optimize every opportunity with every prospective donor. And even the most accomplished veterans will find in its contents many useful tips for harnessing their greatest asset – endless curiosity – to secure the confidence of more donors and to frame more successful and sustainable philanthropic compacts."
James M. Langley, President, Langley Innovations
"Kathy Drucquer Duff has artfully and skillfully crafted a "must have" new tool for front-line fundraisers that covers the full spectrum of conversations with donors – from early-stage engagement to stewardship and everything in between. Her problem-solving approach provides an array of useful tips and real-life scenarios that will benefit novices and seasoned pros alike. I'm buying a copy for every member of my team!"
Dondi L. Cupp, Associate Vice President, University of Michigan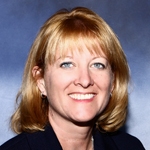 Kathy Drucquer Duff, CFRE
KDD Philanthropy
Built upon a passion for the impact of philanthropy and the relationships that make it possible, Kathy Drucquer Duff's 23 plus year advancement career underlies the expertise she provides to clients. Kathy is an executive advancement officer who has led teams in building transformative strategies: strategies that allow staff and colleagues to transform through growth, purpose and commitment, and strategies that allow donors to transform themselves and their passions through giving.
Kathy is helping non-profits and institutions transform the way they practice philanthropy to secure their success in the long term. She provides this expertise from her experience in developing fundraising plans that have secured gifts of up to 9 figures, and in building strategic talent management models that can be used by organizations of all sizes and operating budgets.
Kathy's "grow your own" fundraiser model was developed during the economic downturn of the 2000s when limited budgets did not allow for the robust hiring of new development staff. Instead, Kathy built a structured talent management program that maximized existing resources, inspired loyalty, and generated fundraising results. This approach has led to comprehensive programs in donor pipeline development, talent acquisition, new-hire onboarding, individualized retention, and in-house professional development.
Kathy has developed her breadth and depth of expertise at large, sophisticated institutions:
Served as Associate Vice Chancellor of University Development at University of California San Diego (UCSD); led a team accountable for an annual goal of over $70 million.  
Served as Vice President of Philanthropy for the Sharp HealthCare Foundation; designed and implemented a system-wide campaign approach and team structure for the Inspire campaign.
Served as Associate Vice President of University Relations and Development for San Diego State University; led fundraising for the L. Robert Payne School of Hospitality and Tourism Management, including securing its naming gift; co-created an interdisciplinary fundraising plan for the university's first $500 million comprehensive campaign.
Kathy is a sought-after consultant and speaker for industry associations including CASE and ADRP. She teaches a variety of fundraising essentials courses and webinars for Academic Impressions.
Get the tools and questions you need to have more productive conversations with donors.
Order 10 or more copies and receive a $25 discount on every copy you purchase
---
---
Each print and digital copy purchased is licensed to the individual purchaser. Academic Impressions restricts the purchaser from making copies of this book or distributing digital copies for any reason.