Enjoy this recorded 3-part series, plus a bonus Q&A recording available only to members, which will provide strategies and new approaches to improve alumni volunteer recruitment, onboarding, and recognition, so you can get the most out of your relationships with your volunteers.
Alumni volunteers are critical to the success of any advancement office. They add tremendous value to your events and communications. To ensure you maximize their impact, you need to recruit alumni volunteers that you can rely on. You need to set the right expectations when they are onboarded, so that you can direct their energy in a productive way. Meaningful recognition is also key to keeping your alumni volunteers engaged and satisfied.
We've designed a collection of webcasts to help you explore the alumni volunteer management cycle and learn strategies for how to enhance the impact of your alumni volunteers. See below which of our webcasts you and your team qualify for based on your membership status.

Who Should Attend
Advancement professionals who want to learn new ways to recruit, onboard, and recognize their volunteers involved in alumni boards, regional chapters and clubs, reunions and class programs, or other volunteer opportunities will benefit from this program.
MEMBERS
All three recorded webcasts are FREE, including the recorded Members Only Q&A
NON-MEMBERS
Purchase the recorded 3-part series to train your team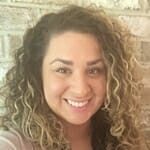 Rethinking Your Alumni Volunteer Recruitment Philosophy
How do you recruit the best alumni volunteers without investing too much up front?
Although you may want to find large numbers of alumni volunteers, it's equally important to find the right type of alumni volunteers—those you can rely on. This webcast introduces you to an approach to help you define your alumni volunteer network by focusing on recruiting alumni volunteers who are the best fit for the task at hand.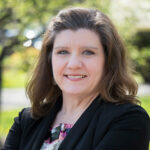 Alumni Volunteer Onboarding: The Beginning of Life-Long Engagement
Are you looking to standardize your alumni volunteer onboarding process, but you also want to effectively engage with new volunteers?
If so, join us online and learn how Cornell University manages their alumni volunteer orientation. You will learn how they utilize mentors, webinars, and other events to not only welcome alumni volunteers to their roles but also to set standard expectations. Cornell thrives at fostering life-long engagement with its alumni volunteers, and it all begins with their comprehensive onboarding program.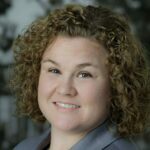 Recognizing Your Alumni Volunteers in Meaningful Ways
Are you tired of giving your alumni volunteers the same old keychain or mug as a thank you for their contribution? Are you looking for new and cost-effective recognition ideas?
Attend this webcast to learn how you can start recognizing your alumni volunteer partners in a more meaningful way by connecting them to your most valuable assets on campus. This session will consider cross-campus collaborations and trends in volunteer recognition and stewardship, while providing you with tangible and transferable recognition examples that you can begin to take action on right away within your own organization.
MEMBERS ONLY Q&A
Alumni Volunteer Management: Answers from the Experts
In this members-only recorded webcast, a panel of experts answered your frequently asked questions about alumni volunteer recruitment, onboarding, and recognition.
Hosted By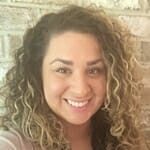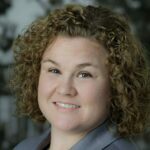 MEMBERS
All three webcasts are FREE, including the Members Only Q&A
NON-MEMBERS
Purchase the 3-part series to train your team