How did SUNY Oneonta earn 2015's top ranking for social media presence among
SUNY's 27 four-year campuses?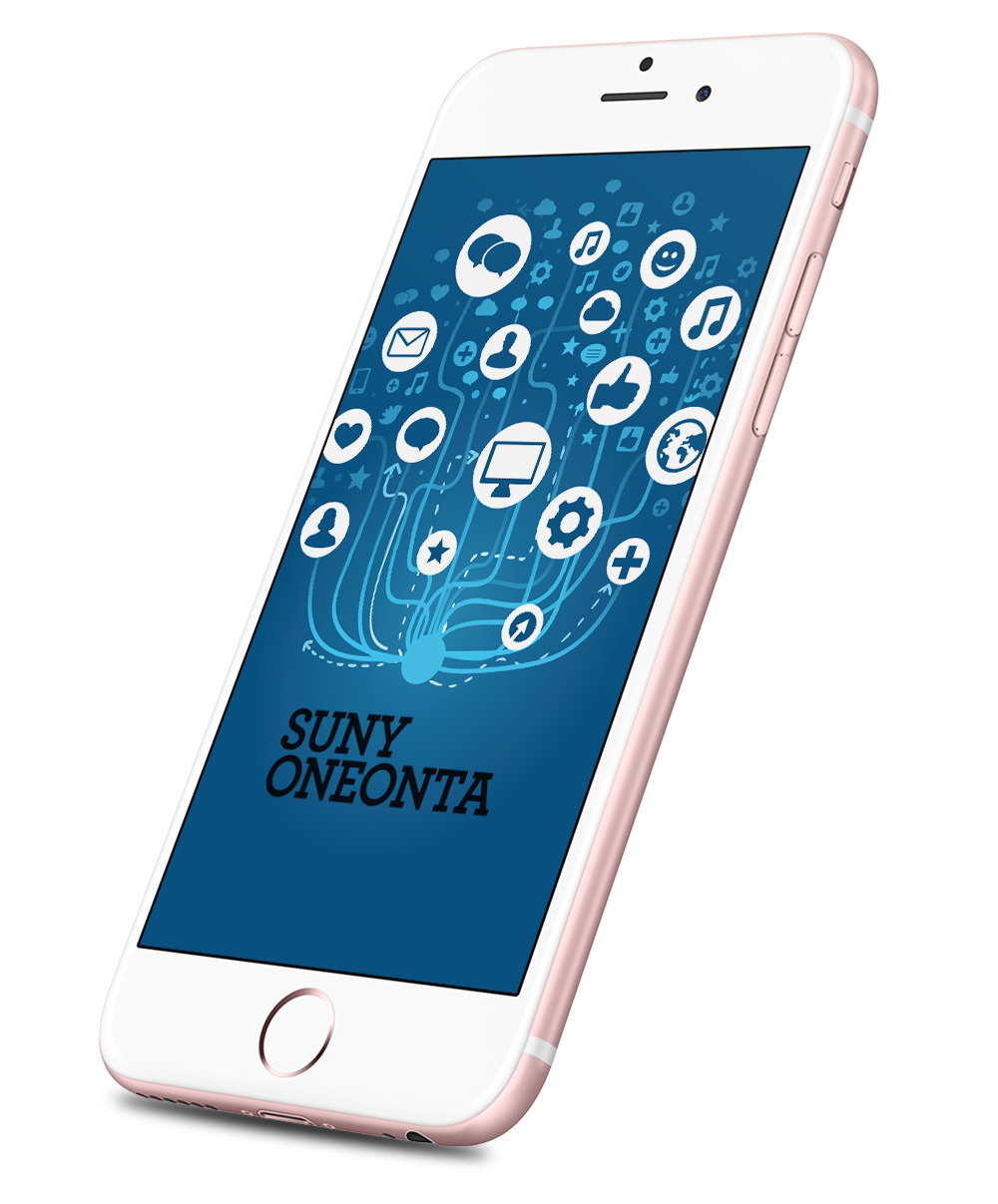 Challenge
SUNY Oneonta realized they weren't leveraging social media to its full extent and that this communications channel offered untapped opportunities to foster meaningful relationships with:
Prospects
Current students
Parents
Alumni
Community members
The media
Learning
At the conference, Hal Legg and his team:
Reviewed case studies of innovative uses of social media channels.
Set goals for their own social media strategy.
Identified the metrics needed to gauge their progress.
Discussed specific next steps and began implementing immediately upon their return to campus.
Action
After returning to campus, SUNY Oneanta's team implemented what they had learned. They:
Developed a messaging architecture and implemented a content strategy and calendar.
Created a sandbox to experiment with various engagement tactics. "For example, a Valentine's Day promotion asked alumni couples who met at Oneonta to share their stories. Our #Fall4Oneonta photo contest presented great autumn pictures—all submitted by students— across Facebook, Twitter and Instagram."
Assigned social media responsibilities more broadly, creating a social media team of six people with various skill sets—including photography, video production, copy writing and digital design—who could contribute and collaborate on content. The associate director of communications leads the team, which meets weekly to brainstorm content ideas and assign tasks.
Created a Social Media Users Group on campus to provide leadership and encourage best practices.
Fully integrated social into their overall publicity efforts. "Nearly every institutional event or messaging opportunity now has a social component. Social often is the first and primary channel. For example, local reporters sometimes call us for details on a story we've featured on our Facebook page, rather than finding out about it via news release or media pitch."
Results
"All of these," Hal Legg says, "are direct results of our engagement with AI":
Among SUNY's 27 four-year campuses, SUNY Oneonta was ranked #1 in social media presence by students in 2015.
Engagement with our Facebook, Twitter and Instagram accounts continues to increase.
In fall 2015, the SUNY Oneonta campus was the target of a threat posted on Yik Yak. "We handled the communications aspects of the event efficiency and effectively."
Explore Our Upcoming Conferences
Send a team to Academic Impressions' conferences