If the COVID-19 health crisis weren't enough to deal with, 2020 has ushered in severe economic hardship, social unrest and political tension. Bringing your best to your work is harder than ever so we've assembled a set of resources that can provide the support you need right now. Now is the most important time to invest in yourself.
It's critical to take time for yourself to reflect and plan so that you can act with intention and purpose. Our resources can help you manage the many competing demands on your time, cope with multiple stressors, and create inclusive environments where all faculty, staff and students can thrive.
These resources can help you be at your best. Get access to all of them, plus much more, with membership.
View a list of all training content included in membership.
Membership Includes All Diversity, Equity & Inclusion Content and Much More
Buy membership based on desired number of users  
Invite users to your membership
Engage with upcoming and on-demand online trainings 
Learn more about membership benefits, included content, and pricing.
Questions about membership?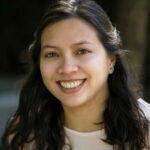 Meghan Paladino
Membership Advisor, Academic Impressions
*A limited number of FREE spots are open to members for each virtual training. Once a training reaches the member cap, additional members can register with a $250 discount. Members also receive discounts, advanced notification, or priority access on bootcamps, coaching, books, assessments, and campus workshops
Members get access to unique virtual conference experiences in 2020. Use this year to make professional development a regular occurrence rather than a once-a-year annual meeting.