RECORDED TRAININGS ON REGULATORY COMPLIANCE FOR ADVANCEMENT PROFESSIONALS
Academic Impressions and Alan Hejnal are offering these online trainings on for advancement officers:
Today's challenging fundraising climate is requiring development officers to interact with more professionals across the institution -- often with departments and staff members who have not worked with development before. As the number of individuals involved in fundraising activities increases, it is critical to ensure that your shop has clear policies and practices in place for ensuring regulatory compliance in a variety of areas. Advancement services consultant Alan Hejnal offers as an example: "If an academic unit that has never worked with development before now decided to put on a charity golf tournament, it's important to ensure they understand the policies for providing goods and benefits, and how these are valued."
As you plan and review for the next year, this is a good time for your shop to update policies and practices that can help ensure tax code and FERPA compliance. We asked Alan Hejnal, who has more than 20 years of experience in advancement, to offer his updated checklist for compliance issues, including:
Compliance with IRS regulations
Attentiveness to recent accounting/audit trends related to gifts
FERPA issues related to advancement
State registration for fundraising activities (including online giving)
IRS Regulations
Here are two items Hejnal recommends checklisting:
Disclosing goods and services that donors receive in return for a gift
Making sure that clear procedures are in place for IRS completing forms for related to large non-cash gifts
First, make sure that donors who are offered a benefit are made aware that deductibility may be affected even if the donor doesn't exercise the benefit. "If the donor gets a ticket to a fundraising dinner but doesn't actually attend," Hejnal cautions, "their deductibility is still affected because they had the right to attend the dinner. If you receive, are entitled to receive, expect to receive the benefit, deductibility is affected. In order to preserve full deductibility, they have to refuse the benefit at the time it is first offered." Hejnal recommends, as a best practice, clarifying limitations on deductibility in the solicitation materials, so that donors are clear on it from the beginning.
It's also important for tax code compliance to value the benefit you're providing from the donor's point of view, not the institution's. That dinner may be discounted for the institution, but from the perspective of the tax code, the dinner is valued according to how much it would cost the donor to go to a restaurant and have that dinner.
The other key tax code consideration involves non-cash gifts valued above $5,000 other than publicly traded securities (e.g., jewelry, artwork, musical instruments, any tangible property). In order for a donor to take a deduction, both the donor and the recipient must complete portions of Form 8283.
Because of the complexity involved, it's important to:
Establish a centralized process for filing 8283 tax forms
Track the items involved; if one is sold, someone needs to be alerted that they need to report the sale to the IRS
Recent Accounting/Audit Trends
Two accounting issues related to gifts are seeing increased scrutiny:
Gift recording controls -- ensuring clear separation of responsibilities
Efficient and available documentation on restricted gifts
First, Hejnal notes that your finance office or internal audit office will shortly want to ensure (if they have not talked with your advancement office about it already) that there is no one official involved with a gift who touches all parts of the process: "You need to ensure separate responsibilities for those opening the mail and logging in the gifts, those who are actually recording the gifts, the one who is actually checking the gifts to make sure what was recorded matched what was logged in, and someone separate to send out the receipts."
Secondly, Hejnal notes that many advancement shops lack solid historical documentation of donor restrictions on past gifts -- "this is especially likely," he notes, "if restrictions were renegotiated with the donor at some point." Once restrictions are documented, it is critical that the documentation is readily available to professionals in the various administrative and academic units who will be spending the money. In some cases, an institution may even have some older, smaller accounts that are sitting neglected and are not fulfilling the donor's purpose -- simply because of a lack of documented and shared information about them. Make sure that information on all of these accounts is both monitored and available.
FERPA
There are three really critical points for your checklist:
Understanding that FERPA applies to information pertaining to the time when an individual was a student, regardless of when the information is gathered or recorded (if you are gathering information about an alum that pertains to the time when they were a student, FERPA applies)
Ensuring that your institution's FERPA disclosures define "school official" and "legitimate educational purpose" in such a way as to remove any obstacles to the advancement shop accessing student records
Putting a system in place to track student restrictions on directory information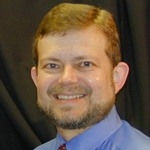 "Advancement's access to information from the record of current or former students primarily relies on advancement staff being 'school officials' having a 'legitimate educational interest' in the information. Review your own institution's FERPA disclosures. Ensure that you define terms in such a way that development/alumni relations professionals are defined as school officials and have a legitimate educational purpose in accessing student records.
Alan Hejnal, Association of Advancement Services Professionals
Hejnal notes that the Department of Education's model FERPA disclosure allows for this by offering broad definitions of both school officials and legitimate educational interests.
However, your institution's own policy may be more restrictive. In many cases, a FERPA policy defined by a registrar or other official may not have taken into account the possible impact on the work of the advancement office.
A Model Notification of Rights under FERPA
Note the second and third paragraphs in item 3, with these key items:
That that the school does disclose information from the student record without a student's written prior consent to school officials with a legitimate educational interest,
The definition of school officials
The definition of legitimate educational interest
Similarly, if your institution has not followed the model disclosure closely, you need to check whether your institution's disclosures are more restrictive than needed in defining "directory information" -- because the only past or present student information you can disclose publicly is directory information.
Learn more in my recorded webcast FERPA for Advancement: Train Your Whole Shop.
State Registration and Online Giving
One often neglected issue is that nonprofit organizations need to register in each state in which they conduct fundraising activities. Rules vary by state, but often this requirement takes effect even in the case of online solicitation of donors in that state or acceptance of online donations from donors in that state. Some states exempt some nonprofit organizations from some of the requirements, but Hejnal notes that even in these cases, you may have to apply to receive the exemption. Also, there may be annual reporting requirements.
You can review requirements and forms, state by state, at www.multistatefiling.org. This site also provides a "Unified Registration Statement," an alternate approach to filing that satisfies some (but not all) of the registration requirements for many states. Be careful, however, to check for the supplemental registation and reporting requirements listed at the site.
Adding urgency to the issue, Hejnal notes, is the revision to the IRS Form 990, the "Return of Organization Exempt from Income Tax," a few years ago. The revision included the addition of a question about state registration: "List all states in which the organization is registered or licensed to solicit contributions or has been notified it is exempt from registration or licensing."
"State registration can be a complicated process. There are very, very few nonprofits that receive any gifts from outside their home state that can afford to ignore the state filing requirements.  The place to start is probably to identify the person or office in your organization that is responsible for state fundraising registration.  If you can't identify who is responsible, making sure that it becomes someone's responsibility is a vital first step."
Alan Hejnal