Leading as An Assistant/Associate Dean: An Online Bootcamp
(Sold Out) Live Training: This event has been canceled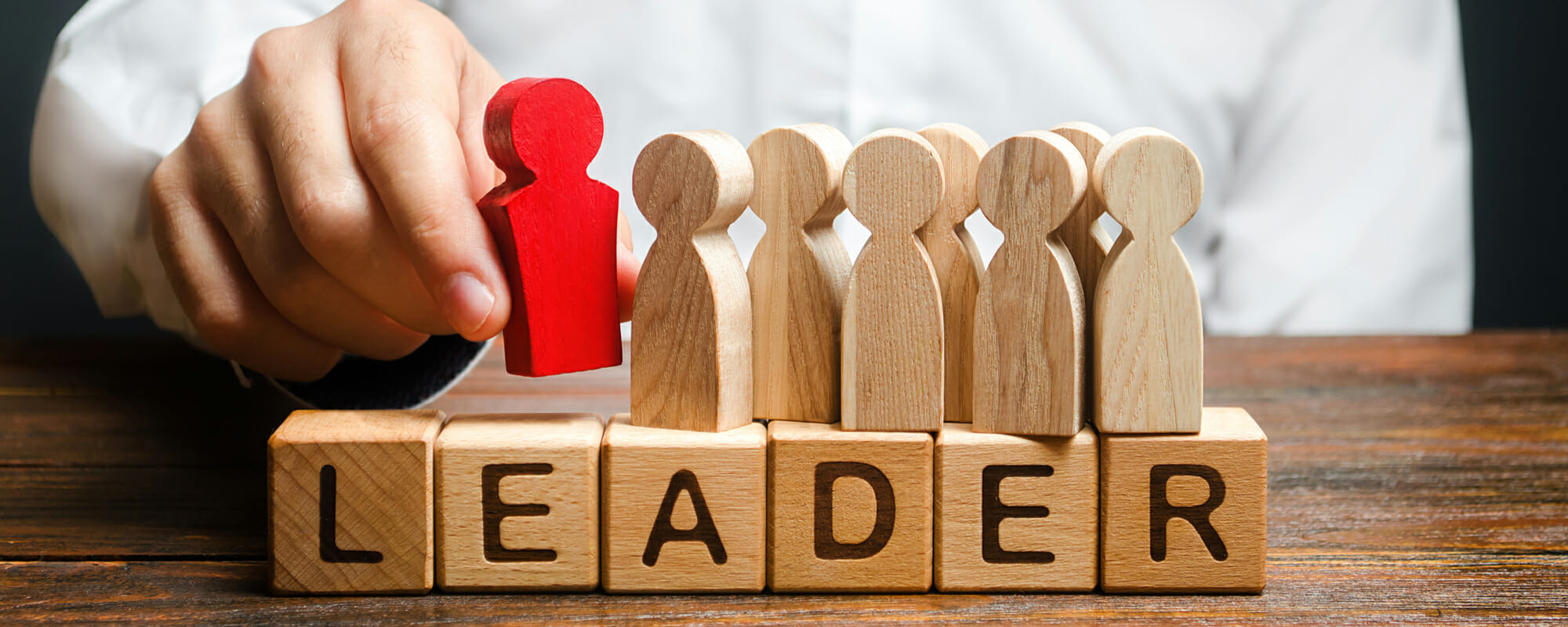 Leading as An Assistant/Associate Dean: An Online Bootcamp
(Sold Out) Live Training: This event has been canceled
---
Learn how to confidently lead in a way that is comfortable for you, while also building trust, collaboration, and relationships with others across your college.
Overview
Leading as an Assistant/Associate Dean can be difficult under the best of circumstances. You need to negotiate and balance the competing interests of multiple stakeholders both inside and outside your college. Yet, you may sometimes feel like your role lacks the necessary clarity, authority, and/or support to be most effective—then add in the complexities that have arisen in higher ed in the recent past, and even the most seasoned leaders can find themselves tested.
Join us online for this valuable six-week leadership bootcamp designed specifically for Assistant and Associate Deans, that will help you to discover or reconnect with the most effective ways to lead in a variety of situations and circumstances. During the bootcamp, you will:
Explore your natural leadership style and how it changes under stress.
Receive feedback from your colleagues, which will help you to hone your strengths and focus your leadership approach.
Practice a variety of communication strategies that will help you to grow your influence, create a collaborative culture, and resolve conflict.
Identify ways to take charge of your professional development and continue to grow your career.
You will leave this bootcamp with an expanded network, a set of proven strategies for leading in a changing academic context, and, perhaps most importantly, greater confidence in yourself as a leader.
Agenda
October 11 – November 13, 2023
Individual Session Dates: Individual Sessions: October 11, 16, 23, 30, November 6, & 13, 2023
Please note: The first session takes place on a Wednesday. All remaining sessions take place on Mondays.
Session 1: Understanding Your Role as Leader
October 11, 2023 | 1:00 – 4:00 p.m. ET
Today's higher ed landscape is filled with uncertainty and ambiguity. As an Assistant/Associate Dean, you are charged with helping to lead your college and institution through this environment, and that can feel like a heavy lift. In this opening session, you'll reflect on your unique pathway into leadership thus far, and you'll also explore what it means to be an effective and influential leader in higher ed moving forward.
---
Session 2: Defining Your Leadership Approach
October 16, 2023 | 1:00 – 4:00 p.m. ET
Self-awareness is at the heart of effective leadership. To deepen your understanding of your strengths, blind spots, and natural leadership style, you'll complete The Five Paths to Leadership℠ Self-Assessment before the program, and we'll review your results at the event. This assessment examines five forms of intelligence, including intellectual, emotional, intuitive, action, and reflective — as well as how you can achieve greater balance among those five forms. The purpose of this assessment is to help you understand how you can adapt your leadership approach to different situations and people as needed, thus enhancing your leadership effectiveness.
It is also important to realize that you cannot develop as a leader without getting feedback. When you receive feedback, you get a clear picture of your impact as a leader, and whether your impact aligns with your intent. Through this program, you'll have the opportunity to invite a small number of colleagues to share feedback with you regarding your strengths, as well as the areas you may wish to develop further. This feedback is submitted through Academic Impressions and is completely anonymous. Your results will be shared with you privately, and one of your instructors will provide you with a personalized one-on-one session to help you to interpret and act on the feedback.
---
Session 3: Communication Essentials
October 23, 2023 | 1:00 – 4:00 p.m. ET
Your role as Assistant/Associate Dean is visible, and it requires you to communicate strategically and persuasively across different individuals and teams to align around mission, vision, and values. In this session, you'll be introduced to a variety of tips and strategies that will help you to communicate effectively with different audiences in different situations. You'll also have the opportunity to practice and apply these tips to case studies alongside your peers.
---
Session 4: Building a Collaborative Culture with Your Dean, Faculty and Staff
October 30, 2023 | 1:00 – 4:00 p.m. ET
As Assistant/Associate Dean, effective leadership cannot rely on formal authority or top-down decision making. While you need to be visible and communicate your value, you also need to ensure that the way you collaborate with others is meaningful, since collaboration can mean different things to different people. In this session, you'll be introduced to a variety of tips and strategies that will help you to build an inclusive and collaborative culture with your Dean, faculty, and staff, and you'll discuss with your peers the different ways to apply those techniques in the context of your role and leadership.
---
Session 5: Understanding and Navigating Through Conflict
November 6, 2023 | 1:00 – 4:00 p.m. ET
Understanding how to effectively navigate conflict is a vital skill for Assistant/Associate Deans, but it can also be one of the most difficult and complicated ones to get right, especially when you're managing the often competing expectations and needs of various stakeholders across the college or institution. In this session, you'll discuss the roles that perception, assumption, and emotional intelligence play in navigating conflict, and you'll discuss ways to build a culture that circumvents conflict avoidance. You will leave this session with new tools and strategies that will help you to respond to conflict in healthy and productive ways that will strengthen and build trust within your team.
---
Session 6: Career Planning and Final Thoughts
November 13, 2023 | 1:00 – 4:00 p.m. ET
As we close out the bootcamp, this final session is designed to help you to reflect on how you can take charge of your professional development, and then position yourself for continued career growth. We'll also discuss what it takes to grow your leadership career within higher ed, including how to build an effective network going forward. You'll leave with concrete action steps that you can immediately put into action in order to start to grow your career.
Who should attend?
Since this program focuses on leadership and not just on the nuts and bolts of overseeing the college, we invite Assistant and Associate Deans of all experience levels to attend.
If you have never received anonymous feedback about your leadership, this is a unique opportunity to do so via an expertly facilitated process. You'll also be able to debrief your feedback with the instructor.
Due to its highly experiential nature, this program is limited to just 20 participants in order to maintain a productive online learning environment. Register early to reserve your spot!
What You Will Get
This online bootcamp consists of six live online sessions, happening weekly. Each session is facilitated by our expert instructors to help you to explore your leadership tendencies and give you key strategies to implement.
Between sessions, you may be asked to complete assignments for you to practice and prepare for the next session (approximately 1-2 hours per week).
To help you evaluate your effectiveness as a leader, you will participate in two assessments—the The Five Paths to Leadership℠ Self-Assessment, and a Leadership Audit—which will allow your colleagues to provide anonymous useful feedback to you.
You will also have the opportunity to sign up for a personalized, one-on-one feedback session with an instructor that will allow you to debrief the results of your Leadership Audit.
$3395 $0
This event is sold out.
Get 100s of trainings FREE
Already a Member? Login
20+
years serving higher ed
3,500+
institutions served
200,000+
faculty and staff participants
Leading as An Assistant/Associate Dean: An Online Bootcamp
Want a discount? Become a Member, or Login if you are already a member.
Enter attendee details below if you know them. If not, don't worry. You can provide attendee information at any time before the event.