Whether you are looking to develop your own leadership skills, plan for career growth, or create equitable and inclusive environments where women leaders can thrive, our approach is comprehensive, and designed specifically by women in higher-ed to help affect change.
Increase the representation and advancement of women in leadership by hiring inclusively, supporting women's professional development and career advancement, and creating equitable policies, practices, and environments.
Resources to help you proactively plan your career growth and carve out an intentional path for what's next.
Fiscal Year Promotion:
Save Up to $1,500 on Membership
PARTNER WITH YOUR ACCOUNT MANAGER FOR ONGOING SUPPORT
Your Account Manager is your strategic partner dedicated to both maximizing membership adoption and ensuring its impact. We are invested in the success of your team and we customize our approach to your professional growth and development.
We understand that access to membership does not equal adoption, and adoption does not necessarily result in impact. Your Account Manager will collaborate with your team to ensure they engage with resources in a strategic manner, which will ultimately result in a lasting impact on their growth.
Access: At the start of the partnership, your Account Manager will work with you to plan launching membership resources to all assigned users. They will collaborate with you on a communication plan, conduct virtual open houses with your users, and ensure those with membership access have the resources they need to succeed.
Adoption: Throughout the course of your membership, your Account Manager will monitor usage and help identify professional development opportunities that will engage your team.
Impact: With the help of stakeholders, your Account Manager will deploy one or more impact surveys over the course of the membership term to help you understand what impact professional development has had on individuals. We measure satisfaction and gain an understanding of what your users have learned by engaging with Academic Impressions professional development opportunities.
WHAT DOES MEMBERSHIP INCLUDE
Access to a continuously expanding library of live online trainings, designed to be practical, discussion-based, and highly experiential
Unlimited anytime, anywhere access to on-demand trainings and resources that you can engage with on your own time from the convenience of your workspace
New trainings every week, designed to respond to the latest needs of the higher ed community
$250 discount on multi-week cohort-based bootcamps and in-person conferences
MEMBERS RECEIVE ACCESS TO CONTENT ACROSS ALL OF THESE COLLECTIONS AND MORE
Get These Trainings and More With Membership
Questions about membership?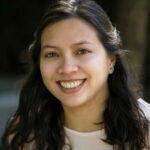 Meghan Paladino
Membership Advisor, Academic Impressions