How are you helping to empower women on your campus?
Traditional leadership development programs aren't designed with women in mind. Our approach is comprehensive, and designed specifically by women in higher-ed to help empower and effect change.
WHY WOMEN NEED SUPPORT
Data shows that women:
Are more reticent than men to ask for and receive professional development support from their supervisors
Report that professional development is highly important
Report lower job satisfaction, likely due to inadequate support
Are more likely to leave an institution due to unsupportive cultures and colleagues
Describe consistent barriers to career growth and advancement including tenure and being passed up for leadership roles
See a Sample of What's Included*
For a Limited Time, Get Special Perks When You Become a Member Before June 30.
Free Job Postings on HireEd Careers
Is the Great Resignation impacting hiring efforts at your institution? Diversify your workforce with Academic Impressions' job board, HireEd Careers. Take advantage of your free postings to reach a diverse population of higher education professionals who are invested in their own growth and professional development.
Why Post Jobs with HireEd Careers?
Our database is more diverse than the general higher ed population
Our database consists of those leaders and professionals who attend our professional development trainings
Free Job Posting Based on Membership Size:
10-user: 1 job posting worth $500

25-user: 2 job postings worth $1000

50-user: 3 job postings worth $1500

100-user: 5 job postings $2,500

Enterprise: Unlimited Subscription worth up to $12,500 in value
Enterprise Members: One Free Seat at a Roundtable
The goal of our roundtables is to bring together a small cohort of peers for a comprehensive learning and networking experience. Through short, regular live meetings, you will come together with a maximum of seven other peers and our two experts to:
Build strong connections and expand your network
Try new tactics and approaches to improve your leadership
Share your own best practices and hear others'
Carve out time for self-reflection
Be part of a cohort-based support community
Contribute to the conversation with your own thought leadership
Choose your roundtable valued at $2,500.
Chief Strategy Officer Roundtable (March 4 - May 20)
Advancement Roundtable (April 1 - May 13)
Chief Diversity Officer Roundtable (May 6 - August 5)
Provost Roundtable
PARTNER WITH YOUR ACCOUNT MANAGER FOR ONGOING SUPPORT
Your Account Manager is your strategic partner dedicated to both maximizing membership adoption and ensuring its impact. We are invested in the success of your team and we customize our approach to your professional growth and development.
We understand that access to membership does not equal adoption, and adoption does not necessarily result in impact. Your Account Manager will collaborate with your team to ensure they engage with resources in a strategic manner, which will ultimately result in a lasting impact on their growth.
Access: At the start of the partnership, your Account Manager will work with you to plan launching membership resources to all assigned users. They will collaborate with you on a communication plan, conduct virtual open houses with your users, and ensure those with membership access have the resources they need to succeed.
Adoption: Throughout the course of your membership, your Account Manager will monitor usage and help identify professional development opportunities that will engage your team.
Impact: With the help of stakeholders, your Account Manager will deploy one or more impact surveys over the course of the membership term to help you understand what impact professional development has had on individuals. We measure satisfaction and gain an understanding of what your users have learned by engaging with Academic Impressions professional development opportunities.
WHAT DOES MEMBERSHIP INCLUDE
Access to a continuously expanding library of live online trainings, designed to be practical, discussion-based, and highly experiential
Unlimited anytime, anywhere access to on-demand trainings and resources that you can engage with on your own time from the convenience of your workspace
New trainings every week, designed to respond to the latest needs of the higher ed community
$250 discount on multi-week cohort-based bootcamps and in-person conferences
MEMBERS RECEIVE ACCESS TO CONTENT ACROSS ALL OF THESE COLLECTIONS AND MORE
Get These Trainings and More With Membership
Questions about membership?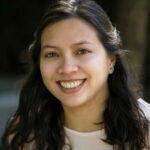 Meghan Paladino
Membership Advisor, Academic Impressions
OUR COMMITMENT
We are dedicated to connecting you with a safe, diverse network of women, who share common goals and are passionate about supporting and empowering their peers from across the nation. Our speakers and their areas of expertise are just as diverse as the topics they cover. These vetted experts are excited to share their personal experiences, hardships, as well as lessons and secrets they learned throughout their careers to pave the way for those who come after them.
READ WHAT OUR ATTENDEES AND SPEAKERS ARE SAYING
I love Academic Impressions because it connects people who would never meet based on roles or location. Through providing professional development on an online platform, Academic Impressions increases the accessibility to the training and, as a result, opens doors for people who would not be able to attend in another format."
- Stephanie Hinshaw, Speaker, Senior Vice President, Academic Affairs, American College of Education
"The most exciting aspect of the Women in Leadership webcast series is that it is specifically designed and facilitated by women for women. As women, especially in higher ed, we are constantly pouring ourselves into others. After my webcast, I hope participants grant themselves permission to press pause on a regular basis in order to fill their cup. Smart women know that proper self-care is no longer negotiable.
Academic Impressions is the leader in professional development, especially among women in higher ed. Their commitment to excellence in content and delivery-format ensures that busy women, like me, can stay up-to-date on best practices while juggling our busy lives."
- Jill Johns, Speaker, Owner, Jill Johns International
"Throughout my 25+ years in higher education, switching campuses and roles, the constant for me has been the support I have received from colleagues who are women. Through the best and most difficult professional moments, I found women who experienced similar situations and could celebrate or commiserate with me. Often, they provided the insight I needed to continue to move forward. A little over a year ago, I was asked to be a speaker for Academic Impressions Women's Leadership Success in Higher Education Conference. I accepted immediately. The reason: the power of a community of women. As women, we share a powerful perspective on the unique challenges in higher education. Not at all the same perspective, but an openness to hear the ups and downs of our experiences. Through my work with AI, I have gained a new community of women, on campuses in both the United States and Canada. Although we do different jobs and roles, I have found the same openness and willingness to provide their experiences and perspectives. The Women's Leadership webcast series offers that same opportunity, exploring topics to expand our perspective and knowledge. I look forward to hearing everyone's voice in this series."
- Therese Lask, Speaker, Talent Development Specialist, Colorado State University
"I am excited to share the findings from my research on women college presidents in California and how this information informs us of mechanisms for action to lead from where we are.
I will facilitate a webcast that engages participants through self-reflection with the intention of awareness and initiation of competencies that are key to leadership.
Rather than focusing on disparity and barriers to women leading in high-level positions, why not learn from the women who are currently leading?
Leadership is highly individualized and dynamic, therefore building and practicing a skill set that has breadth and depth is critical to our success wherever we are leading."
- Kas Metzler, Speaker, Faculty - Kinesiology, Santa Monica College
"Navigating the often tumultuous waters of higher education leadership is often difficult and can be especially difficult for women and young leaders and even more difficult for women of color. Like that sentence, I am a leader of "ands". I am relatively young, and female, and African American and a higher education leader. I have struggled, both successfully and less successfully at times, to be an assertive, knowledgeable, effective, transformational leader. I believe that our stories are imperative components of our success and sharing those stories to empower other leaders is even more important! That's where my passion lies. I strive not just to be a leader but a leader among leaders. I am dedicated to sharing my passion and investing in others so that they too may increase their sphere of influence and become great leaders!
I am hoping that women get the chance to share their stories and learn how to use those stories and experiences to become stronger leaders. Oftentimes, women feel outtalked by their counterparts. The webcasts, and especially mine, provide women with a platform where they can be unapologetically authentic and stand in the truth of who they are as a means of developing into transforming practitioners.
Academic Impressions has the right idea! This webcast, the workshops, and professional development opportunities are crucial to help women join together. We all get the chance to meet around the well and "get our water pots filled." Academic Impressions is that well – the hub for women in higher education leadership.
This type of forum is what we need more of. I marvel at the chance to join together with other women so that we may glean from each other."
- Ashley Morris, Dean of Business and Professional Services, Savannah Technical College
"It is so astonishing that we can engage together transcending geography and time zones and disciplines through this webcast. We, as women, are in a new welcome era, and we, as women in higher education, are particularly positioned to have impact into the future. The concept of leadership is more complex in higher education. We are not only poised to be the change agents in our institutions as we navigate the unprecedented challenges, but we also have unquestionable impact that we might never be aware of on our students as they watch us and decide how to emulate the leadership we model as they come into their promise. Our voices as women must be heard. For that to happen effectively, we must prove the stereotypes wrong. We must do so as individuals, and we must do so as a collective community. I want women who are labeled bossy, bitchy, and brazen and therefore have unreasonable barriers to influence as leaders to transform to the actuality of being contributors that are perceived as confident, comfortable, and capable. In my webcast session you will explore the personal and systemic constructs that erroneously set us up and develop your own strategy to stand in full possession of yourself as the leader you are."
- Catherine Neiner, Speaker, Director of University Career Services, Georgia State University
"My hope is that the women who will view my webcast and the entire series, will see themselves. They will see issues and concerns that matter most to their leadership and consider practical actions to ensure that they can grow and succeed as leaders. Highly effective leadership is needed in higher education now more than ever. Web-based leadership development experiences provide timely, relevant and engaging resources to support and advance courageous, confident leadership."
- Dr. Karen Whitney, Speaker, President Emerita, Clarion University