By almost every measure, today's student body is more diverse than any other in history. Students arrive at our institutions with complex and varied family situations, life experiences, and schedules, requiring colleges and universities to take new approaches to retention, persistence, and completion.
Our Student Success resources help institutions take a holistic approach to student success that considers multiple dimensions of well-being and integrates services and supports across both curricular and co-curricular settings.
Facilitated by a cadre of carefully considered experts, our trainings aggregate innovative models and best current thinking in student success from across higher education to help you:
Bolster student and academic support services to meet the needs of your most vulnerable student populations
Eliminate barriers to persistence and completion
Build engagement and belonging across the student experience
Address student mental health needs and challenges
Prepare your students with the hard and soft skills needed for a changing economy and future of work
Included in Your Membership
Get access to responsive topics and emerging trends within higher education to help you thrive in today's fast-changing environment. We are connected to hundreds of subject matter experts so that we can bring you the latest insights and best practices.
Members get access* to live and on-demand learning that provides in-depth instruction and valuable networking opportunities.
*A limited number of FREE spots are open to members for each virtual training. Once a training reaches the member cap, additional members can register with a $250 discount. Members also receive discounts on bootcamps and in-person conferences.
See a Sample of What's Included
View a list of all training content included in membership.
Membership Includes All Student Success Content and Much More
Buy membership based on desired number of users  
Invite users to your membership
Engage with upcoming and on-demand online trainings 
Learn more about membership benefits, included content, and pricing.
Questions about membership?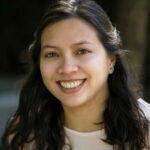 Meghan Paladino
Membership Advisor, Academic Impressions