Advanced Title IX Investigator Training and Certification
June 24 - 26, 2020 | Eastern Time
Increase your capacity to investigate more complex sexual harassment and gender-based discrimination cases for your campus.
Overview
As the evolution of Title IX issues unfolded over the past years, there has been an increase in the legal complexities which campuses have had to successfully handle. For even the most sophisticated investigators, a need has arisen to find a learning space where they can deepen their expertise, connect with each other, and learn from each other's brightest lessons, pitfalls, and inquiries.
Join us for our advanced-level certification training specifically designed for seasoned investigators with three or more years of experience adjudicating Title IX cases for their respective campuses. This hands-on virtual conference will provide experienced investigators with the opportunity to meaningfully deepen their knowledge and increase their capacity to investigate some of the most complex Title IX cases in higher education.
With the help of our expert speaker panel, you will dive deeper into the following topics:
Managing complications in sexual harassment and gender-based discrimination cases, such as:

Dating, domestic violence, and stalking cases
Cases involving students with special circumstances (e.g., students with mental health concerns or registered disabilities, students who study abroad, minors, employees of the institution, pregnant or new parent subjects, student athletes, etc.)

Interview and deposition-style techniques and strategies
Analyzing inconsistent or incomplete witness testimonies
Tips and strategies for making the most informed decisions possible
Conducting an advanced credibility assessment
Successfully compiling the final investigation report
As part of this training, you will receive a certificate of completion documenting your participation in this Advanced Title IX Investigator workshop. You will leave this course with increased confidence to tackle complex and challenging sexual harassment or misconduct cases on your campus.
Who Should Attend
This conference will benefit seasoned investigators and those with at least three years of professional experience investigating sexual harassment and gender-based discrimination cases. Individuals who have indirect involvement with investigations such as Title IX coordinators, student affairs leadership, and general counsels will also benefit from the content of this training.
Training Materials for Title IX Personnel
The new Title IX Rule provides instruction for institutions' use and posting of training materials for Title IX personnel. Pursuant to the rule, Academic Impressions and the speakers for all Title IX training will be providing public-facing materials that can be used for the purposes of fulfilling the mandated posting guidelines. Please note that Title IX training materials do not have to be posted until August 14, 2020 according to the new Title IX federal regulations.
Limited Attendance
In order to ensure a high-quality learning experience, we have intentionally designed this Virtual Conference to have a limited number of total attendees. To ensure access from both paying participants and also from those who have an All-Inclusive membership, when the membership cap is reached, only paying participants can register after that point (while spaces are still available). If you have questions about whether this program is right for you, please contact us.
As the coronavirus pandemic unfolds nationally, it is so important to keep connecting and networking with your peers - at a "social distance" - and to keep learning and developing as higher-ed leaders and professionals. Don't let social distancing and quarantines prevent you from setting aside time for professional development. Everything is changing so fast; more than ever, we need to be pooling our resources and knowledge and finding the best ways to develop our capacity, connect and share with each other, and move forward during a challenging time.
The Academic Impressions Virtual Conference Experience
Our virtual conferences go far beyond just replicating PowerPoint presentations online: these new programs are intentionally designed to give you the kind of robust and dynamic learning experience you've come to expect from Academic Impressions. As higher education strives to adapt rapidly to the shifting crisis, connecting with your peers who are experiencing similar challenges can be the best use of your professional development time.
What you will get:
A dynamic, interactive, and high-touch virtual learning experience designed to engage and set you up for growth
Seamless online face-time, networking, group work, and Q&A opportunities from the comfort of your own workspace
Practical takeaways and hands-on knowledge
Unlimited access to all recorded online sessions
Access to an online conference hub — one-stop shop for presentation materials, attendee introductions, worksheets, supplemental reading, videos, and other resources
See What Our Attendees are Saying
"At first, I was skeptical that a virtual conference was capable of being both engaging and informational - but Academic Impressions has mastered it! The 3-day online event was structured in a creative way that all participants had multiple opportunities to interact with each other and the presenters. No one's questions went unheard or unanswered. Thank you for this great experience, it has changed my view of virtual conferences and I look forward to attending more in the future."
- Desiree Ford, Digital Communications Manager, Binghamton University
"The virtual conference has been amazing. The presenters have all been great and the information they've provided is going to help us better use our social media. Even though this conference had to be virtualized due to COVID-19, the online format has been set up in a way that we can all collaborate and share ideas. I'm very eager to take what I've learned back to campus and start implementing new ideas."
- Chris Forde, Coordinator of Marketing & Public Information, Lincoln Trail College
Day One | June 24, 2020 (Eastern Time)
Tech Check
11:30 – 12:00 p.m.
---
Welcome & Introductions
12:00 – 12:15 p.m.
---
New Regs and the Investigation Process
12:15 – 1:00 p.m.
In this opening session, our faculty will give you a review of the new Title IX regulations as it relates directly to your investigation process. We will also address gaps in the new law that could impact the way investigations are facilitated.
Share out! What gaps in the new law have you identified as an investigator?
---
10-Step Investigation Model Introduction
1:00 – 1:45 p.m.
You will be introduced to the first six steps of the 10-step investigation model developed by our expert faculty that will provide you with new strategies that you can incorporate in your existing investigative process.
Activity! You will be introduced to a mock incident report and, as a group, apply the first six steps of the investigation model with the faculty.
---
15-minute Break
1:45 – 2:00 p.m.
---
Revising Interview Techniques
2:00 – 2:45 p.m.
Our faculty will incorporate their legal background and training to provide some useful strategies to solicit a complete narrative from your witnesses while reviewing the remaining steps of the proposed investigative model.
Share with us! Based on what you learned so far, what are some ways you can refine your current strategy to incorporate these steps?
---
30-minute Break
2:45 – 3:15 p.m.
---
Implicit Bias and Applying New-Found Interview Techniques to an Existing Case
3:15 – 4:00 p.m.
You will learn the importance and value of mitigating your own personal bias while conducting witness interviews.
Practice Applying! You will practice applying some of the new strategies from the 10-step investigative model in a case study through small group role plays.
---
Q & A and Virtual Reception
4:00 – 4:45 p.m.
This informal reception is your chance to decompress and expand your network of connections. Our programs are intentionally designed for smaller groups, so this is a great time to catch-up with attendees and speakers whom you may not have connected with yet.

---
Day Two | June 25, 2020 (Eastern Time)
Tech Check
11:30 – 12:00 p.m.
---
Refresh & Reset
12:00 – 12:15 p.m.
---
Understanding Witness Testimony Challenges
12:10 – 12:20 p.m.
Share with us! What are some of your challenges related to collecting and analyzing witness testimony? This list of challenges will be addressed by our faculty in the following session.
---
Filling the Gaps: Analyzing Incomplete Witness Testimony
12:20 – 1:10 p.m.
You will learn new techniques on following up on information that is inconsistent with other witness testimonies, or evidence that does not corroborate witness statements, including how to respond to witnesses who are not as forthcoming, honest or knowledgeable about the incident in question.
---
15-minute Break
1:10 – 1:20 p.m.
---
Mock Interview with a Difficult Witness
1:20 – 1:45 p.m.
Group Observation and Discussion! Through a mock interview with one of our faculty, you'll observe techniques on how to facilitate a difficult and uncooperative witness interview. We'll have the opportunity to identify and name these techniques that you can incorporate into your practice.
---
Examining Corroboration and Contradictions in Witnesses
1:45 – 2:30 p.m.
Every case has its unique challenges to understanding what really happened. Now that it is no longer the investigator's role to decide what happened, you do have to present all the evidence to your campus' decision-maker. This session will teach you how to identify and plug the holes in a case so that your decision-maker has as much of the facts needed to render a decision.
---
30-Minute Break
2:30 – 3:00 p.m.
---
Activity: Identifying Incomplete Fact Patterns
3:00 – 3:30 p.m.
You'll work in groups with incomplete fact patterns to identify what information you need to complete your investigation, and to come up with a plan to get that information.
---
Q & A
3:30 – 4:45 p.m.
---
Day Three | June 26, 2020 (Eastern Time)
Tech Check
11:30 – 12:00 p.m.
---
Refresh & Reset
12:00 – 12:10 p.m.
---
Final Investigation Report
12:10 – 12:40 p.m.
You'll have the opportunity to review a final investigative report template and learn what information should be organized and what information must be shared in this report.
---
Technology in the New Era
12:40 – 1:30 p.m.
The new Title IX regulations require technology training for the Title IX process, and the new reality of a global pandemic suggests technology will be central to future investigations. We'll review some of the concerns, present some suggestions, and discuss solutions as a group.
Share out! What effective technology resources have you used to conduct your investigations? What issues, if any have surfaced during your virtual investigations?
---
15-minute Break
1:30 – 1:45 p.m.
---
Closing Activity: Establishing Rapport through a Computer Screen
1:45 – 2:15 p.m.
Closing Activity! In this closing activity, we will ask for volunteers to share their webcam with us so that our faculty can provide constructive feedback of their virtual environment specific to the interview process. We will also ask volunteers to role play rapport building as an investigator/witness.
---
Final Q&A and Evaluations
2:15 – 2:30 p.m.
Jean M. Hobler, Esq., P.C.
Attorney
Jean Hobler is a lawyer in private practice in Sacramento, California. In her 19 years of litigation practice, she has investigated claims and crimes including sexual harassment and discrimination, criminal activity, and workplace harassment and discrimination on college campuses.
Jill Thomas
Educator/Consultant
Jill Thomas is currently a national educator and consultant specifically for Title IX in Higher Education. She was formerly the Title IX Coordinator and Director of Equity Investigations at Stanford University. In that role, she oversaw the investigations and three-person panel hearings.
Can't attend the virtual conference? Buy the binder
All presentation resources

$295

each
Questions About the Event?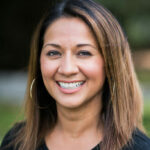 Rabia Khan Harvey
Senior Program Manager, Academic Impressions
*There are limited spots available for All-Inclusive Members to register for Virtual Conferences for free in 2020. Each virtual conference has a registration cap in order to ensure a high-quality learning experience, personalized attention, networking and interactivity. If the cap has been met, All-Inclusive Members can register with a $250 discount if space is available.
Academic Affairs, Advancement/Alumni Relations, Enrollment Management, and Student Affairs members will continue to receive $100 off conference registrations, if applicable. Upgrade your membership to qualify for a higher discount.
Please note the member discount is not applicable on conference binders or success coaching.