Throughout the summer, you worked tirelessly to revise your institution's Title IX program to align with the new regulations. Now that you have more clarity around the regulatory changes, you must shift your focus to your wider Title IX team, ensuring they understand the path forward too. Do you have a comprehensive online training solution to prepare your team – whether faculty / staff volunteers or full-time employees – to comply with the new rules?
A membership with Academic Impressions can help – whether it's a 10-, 25-, or 50-user membership to get your investigators and hearing panelists up to speed, or a campus-wide engagement to train every member of your faculty and staff who has an obligation to respond to reports of alleged sexual harassment. Our membership is a complete online professional development subscription that gives your team access to live and on-demand trainings across Title IX and several other key topic areas within higher education.
Already a member but want to add more users? A team- or institution-wide membership is a great way to gain access to online learning for your extended team. Contact us to add more users to your subscription.
NEW to Membership: Assign Online Training to Your Team
We understand how much time it takes to administer training to a team, and we're committed to making this job easier for you through our membership. When you become an Academic Impressions member:
We will create a short list of trainings for key roles (hearing panelists, investigators, etc.) to complete.
Then we will deliver these on a one-stop webpage customized to your institution.
Finally, we will share the page with your team, monitor their training progress, and issue certificates of completion.
See a Sample of What's Included*
Officials with Authority and Responsible Employees
ON-DEMAND! Officials with Authority and Responsible Employees: Helping Mandatory Reporters Comply with New Title IX Regulations
Train OWAs and other mandatory reporter employees on how to respond to reports of alleged sexual harassment.
Those with the designation of "Official with Authority" (OWA), "Responsible Employee," or "Mandatory Reporter Employee" have a responsibility to report any alleged incidents of sexual harassment to the Title IX Coordinator. This includes witnessed harassment as well as incidents shared with you by students, faculty, or staff. Failure to report as an OWA can trigger legal liability.
This video course will prepare employees to comply in their roles as a mandatory reporters of sexual harassment.
Become a member to administer this video course to your entire team of mandatory reporter employees, including OWAs.
Coordinators and Deputy Coordinators
Mediators or Appellate Officers
View a list of all training content included in membership.
Membership Includes All Title IX Compliance Content and Much More
Buy membership based on desired number of users  
Invite users to your membership
Engage with upcoming and on-demand online trainings 
Learn more about membership benefits, included content, and pricing.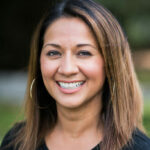 Rabia Khan Harvey
Senior Program Manager, Academic Impressions
*A limited number of FREE spots are open to members for each virtual training in 2020 and 2021. Once a training reaches the member cap, additional members can register with a $250 discount. Members also receive discounts on bootcamps and in-person conferences.