On May 6, 2020, the Department of Education announced sweeping changes to Title IX, adding new rules that mandate how institutions of higher education must respond to reports of sexual harassment, sexual assault, dating or domestic violence, and stalking involving students, faculty, and staff on their campuses.
To further complicate matters, these new regulations, referred to as the "Final Rule," must be enforced at institutions of higher education by August 14, 2020. This short window of time to implement the changes into Title IX grievance procedures is a tall order considering most campuses are still working through the challenges brought on by the global coronavirus pandemic.
At Academic Impressions, we are dedicated to helping you analyze and implement these required Title IX federal regulations for your campus. Browse our online trainings or become a member to get access to a suite of professional development solutions.
Title IX Workshop Series: Align Your Policy with the New Law
---
Join us for a six-part online series to learn the steps to revising your sexual harassment grievance policy in compliance with the new Title IX regulations.
Purchase these virtual trainings separately or become a member to gain free* access to the entire series of virtual workshops.
*A limited number of member spots are open for each virtual training. Become a member today.
Overview
We know you have a lot of questions about how to implement the new Title IX regulations, but you can't implement those changes on your campus until you first rewrite and align your policy with the new regulations. Join us for this six-part workshop series to start working on revising your sexual harassment policy alongside the expert guidance of your instructor.
This virtual learning experience is designed to help you interpret, plan, organize, and write proposed changes to your campus' sexual harassment grievance policy by August 14, 2020. During this workshop-style online series, you will:
Analyze and interpret the Final Regulations
Obtain practical guidance for implementing changes to your policy
Rewrite your policy to remain compliant with the new regulations while considering your unique institutional context
This workshop series will not only give you tangible and practical guidance from our subject matter expert but also provide you an opportunity to network and share ideas and strategies with other attendees.
Benefits of the Workshop:
Revise your sexual harassment policy through guided instruction
Ask questions and get feedback from our expert instructor
Share insights and lessons learned amongst your peers within the Title IX community
Get in compliance with the Title IX federal requirements by the deadline
Who Should Attend
This online workshop series is best suited to those responsible for providing direction, leadership, and accountability in their role as Title IX (Deputy) Coordinator including those who oversee your sexual harassment policy. Supervisors of Title IX Coordinators, legal counsels, and representatives from Human Resources will also benefit from the content of this training.
If you have questions about whether this program is right for you, please email our Senior Program Manager, Rabia Khan Harvey.
Week One: Review of the Title IX Coordinator Role
Thursday, June 4th, 1:00 - 2:30 p.m. Eastern
This first workshop will help you understand the expanded role and responsibilities of the Title IX Coordinator in addition to the level of authority they should have on campus. You will discuss the Coordinator's responsibilities for disseminating your institution's anti-discrimination policy and their grand oversight of your grievance procedures, including over investigations and informal resolutions. You will learn how to incorporate verbiage into your policy regarding these items:
Actual knowledge triggering a school's response to sexual harassment
Jurisdiction including off-campus or study abroad
Dismissal of formal complaints
Supplemental or amended complaints
Consolidation of formal complaints
Record keeping
Week Two: Responding to Complaints of Sexual Harassment and Terminology Definitions
Thursday, June 11th, 1:00 - 2:30 p.m. Eastern
The second workshop will cover information that must be presented in your notice of allegation letters, definitions of sexual harassment, and ways to coordinate supportive measures for both the complainant and the respondent once the Coordinator has actual knowledge of sexual harassment. You will learn how to incorporate verbiage into your policy regarding:
The necessary components of the notice of allegations letter
Definitions of sexual harassment: quid pro quo harassment, hostile environment harassment, sexual assault, domestic violence, dating violence, and stalking
Supportive measures
List of terminology including complainant, respondent, consent, presumption of innocence, etc.
Week Three: The Investigative Process
Thursday, June 18th, 1:00 - 2:30 p.m. Eastern
This third workshop will provide you with procedures that must be outlined in your policy related to your investigative process. Information related to what parties can expect during a formal investigation including equal opportunity rights of both parties will be covered. You will learn how to incorporate verbiage into your policy regarding:
Explaining your investigative process and investigator model
Defining rights of both parties
Defining the role of an advisor
Submitting evidence
Structure of your final investigation report
Timeline of the investigation process
Week Four: Hearings and Sanctions
Thursday, July 9th, 1:00 - 2:30 p.m. Eastern
This fourth workshop will provide you with procedures that must be outlined in your policy related to your hearing and appellate process. You will learn how to incorporate verbiage into your policy regarding:
Timeline for the live hearing
Conflict of interest of hearing panels
Role clarification of the hearing panel and others who are present in the live hearing
Defining rights of both parties and advisors in the live hearing
Inculpatory and exculpatory evidence
Privileged evidence that requires a release
How to prepare for the hearing including cross-examination
Standard of proof
Range of possible disciplinary sanctions and remedies
Decision letter and rationale
Week Five: The Appeal Process
Thursday, July 23rd, 1:00 - 2:30 p.m. Eastern
In the fifth workshop, you will review what procedures must be outlined in your policy related to the appellate process. You will learn how to incorporate verbiage into your policy regarding:
Process and timeline for filing an appeal
Process for reviewing the appeal by an Appellate Officer
Contact information of the Appellate Officers
Week Six: Ongoing Training Needs for Investigators and Decision Makers
Thursday, August 6th, 1:00 - 2:30 p.m. Eastern
The final workshop in the series is designed to help you identify the individuals needed to carry out your grievance process and plan for your ongoing training efforts for your investigators and decision makers (i.e., hearing panelists and appellate officers). To effectively prepare your Title IX staff to successfully execute these new procedures for your campus, we will have an open discussion after a formal presentation on strategies.
Cara Hardin, J.D.
Title IX Deputy Coordinator, Marquette University
Cara Hardin is an attorney serving as Title IX Deputy Coordinator for Marquette University. In addition to assisting in the coordination and monitoring of Marquette's compliance with Title IX and all associated regulations, she is the lead investigator and adjudicator of reports of sexual harassment, discrimination and sexual misconduct filed by Marquette students, faculty and staff.
VIRTUAL CONFERENCES
---
Ninety-six-percent (96%) of past attendees would recommend an Academic Impressions conference to a colleague. You've probably attended ours in the past – or wanted to. Now's your chance. Our 2020 virtual conferences are free* with your membership.
*Limited member seats available.
VIRTUAL CONFERENCE
Advanced Title IX Investigator Training and Certification
June 24 - 26, 2020
VIRTUAL CONFERENCE
Comprehensive Strategies for Title IX Coordinators: Institute and Certification
July 27 - 29, 2020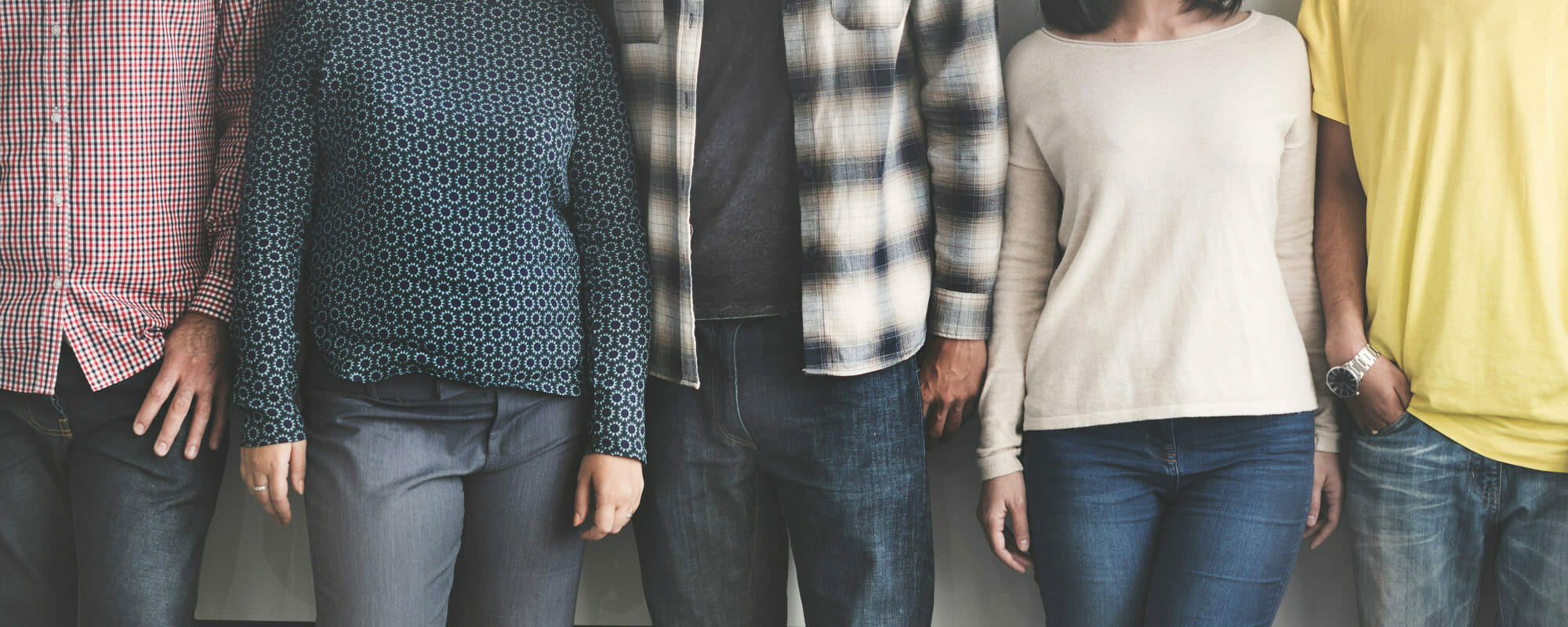 VIRTUAL CONFERENCE
Title IX Hearing Panel Institute: Ensuring an Equitable Resolution Process
Coming Soon
ONLINE BOOTCAMP
---
Members receive $250 off this in-depth virtual learning experience.
ONLINE BOOTCAMP
Foundations of Title IX Investigations: An Immersive Experience
June 22 - July 31, 2020
Need More?
Browse our list of online trainings specifically designed with Title IX professionals in mind, all free with membership.
A complete training package specifically designed for staff in higher education:
Focused learning plans for rapid skill development
Hundreds of hours of in-depth webcasts featuring best practices and supplemental resources
Unlimited access to hundreds of online trainings, resources, articles, and more across a wide range of higher education-specific topics
Free 2-3 day virtual conferences providing in-depth instruction and valuable networking opportunities (limited member seats available)
Engaging and instructional videos
Research-based reports exploring critical issues facing the industry
Articles and whitepapers with tips, how-to's, and case studies
Tools, templates, and other resources that can help you do your job better immediately
Proactive mentoring and support
Use these resources to:
Host virtual Lunch & Learns with your colleagues
Keep each other accountable, engaged, and focused on your professional development
Integrate and support existing professional development efforts
Get professional development in the hands of often-overlooked individuals, who can access these unique trainings on their own
Gain the knowledge and resources needed to adapt fast during a time of rapid change and uncertainty
Learn from THE organization with the most experience in online professional development:
Nearly 20 years of best-in-class online training
Designed and developed more than 1,500 online trainings
Access our network of over 500 vetted subject matter experts
We have served more than 3,000 institutions, including every AAU, R1 and R2 institution
Our Fiscal-Year-End Promotion is now live. To lock in these discounted prices, take advantage of our promotion before it expires on June 30, 2020.
ANNUAL MEMBERSHIP FOR YOUR DEPARTMENT
2 YEAR MEMBERSHIP
$4,495/yr
(with 2-year agreement)
1 YEAR MEMBERSHIP
$5,000
(with 1-year agreement)
25-USER MEMBERSHIP + 1 CONFERENCE SEAT
$7,500
ANNUAL MEMBERSHIP FOR YOUR INSTITUTION
SMALL
(under 1,000 FTE employees)*
$15,000
MEDIUM
(1,000 – 2,000 FTE employees)*
$25,000
LARGE
(2,001 or more FTE employees)*
$35,000
Concerned with spending limits? Monthly and quarterly billing options available. Contact us for more information.
Existing Members: Need more users because everyone is now off-campus? Call our Membership Advisor on 720.988.1257 for a special promotion to add users.
* Pricing per individually accredited institution. Price guarantee for 3-year agreement.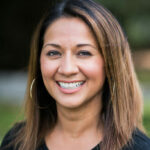 Rabia Khan Harvey
Senior Program Manager, Academic Impressions