Diversity, equity and inclusion work has never been more important in higher education. Academic Impressions offers a comprehensive suite of best-in-class diversity, equity and inclusion (DEI) training and resources that you can put directly in the hands of your faculty and staff.
Our DEI training—which is higher education specific, interactive and action-oriented, and carefully designed with both academic and non-academic audiences in mind—emphasizes practical skill development around critical themes like:
Power and oppression: understanding personal bias and privilege, engaging in allyship and having courageous conversations
Intersecting identities related to race, gender, class, disability, and nationality
Inclusive pedagogy: building in-classroom dialogue and decolonizing syllabi
Diversifying the faculty and building stronger systems of support for BIPOC and women faculty
Give everyone - faculty, staff and students - access to the latest DEI resources with institutional membership.
Bring your team a robust suite of trainings that help all faculty and staff engage in personal development and skill building around diversity, equity and inclusion topics. We take a multi-faceted approach to this work that focuses on three components:
Education & awareness building.
What is this concept/topic all about? What are its historical origins? How does it show up in higher education today? Why is it important to understand and address it?
Self-reflection.
How do my own identity and life experiences shape the way I interact with this concept/topic? What is my role/responsibility regarding this topic? What do I think and feel about the topic at hand? What are some of my own personal biases that I need to be aware of?
Speak up, take action.
Committing to action. What can I do to be a better advocate/ally/contributor in this space? What are some practical steps I can commit to, within my role and sphere of influence, to act and contribute?  
See a Sample of What's Included*
Diversity, Equity, and Inclusion Foundations
Become a member to gain access to our foundational Diversity, Equity, and Inclusion series, an intentional collection of personal development and skill building trainings which provide education, awareness-building, self-reflection, and ways to speak up and take action.
View a list of all training content included in membership.
MEMBERS RECEIVE ACCESS TO CONTENT ACROSS ALL OF THESE COLLECTIONS AND MORE
WHAT DOES MEMBERSHIP INCLUDE
Access to a continuously expanding library of live online trainings, designed to be practical, discussion-based, and highly experiential
Unlimited anytime, anywhere access to on-demand trainings and resources that you can engage with on your own time from the convenience of your workspace
New trainings every week, designed to respond to the latest needs of the higher ed community
$250 discount on multi-week cohort-based bootcamps and in-person conferences
Get These Trainings and More With Membership
Questions about membership?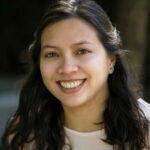 Meghan Paladino
Membership Advisor, Academic Impressions