The work of creating a more equitable and inclusive campus is not the task of a single office or initiative. It is complex and difficult work that requires real, sustained effort from everyone at all levels and across disciplines and divisions. That is why our approach to this important work cuts across multiple audiences, including students, faculty, staff, and institutional leaders.
Our resources are designed to help all stakeholders engage in reflective work, build the skillset to engage in more inclusive ways, ensure more equitable approaches to hiring and retaining faculty and staff, and create the best learning environments for students to thrive. Our ever-growing collection of trainings and resources feature topics that are both "timely" and "timeless," helping you to:
Examine your own unconscious bias and build skills to lead more inclusively
Attract, hire, and retain underrepresented faculty and staff
Address campus protests and student activism productively
Build dialogue and navigate difficult conversations in the classroom
Become an Academic Impressions member to engage in live and on-demand online learning in all crucial areas of Diversity, Equity & Inclusion
Personal Development & Skill Building
See a Sample of What's Included*
View a list of all training content included in membership.
Membership Includes All Diversity, Equity & Inclusion Content and Much More
Buy membership based on desired number of users  
Invite users to your membership
Engage with upcoming and on-demand online trainings 
Learn more about membership benefits, included content, and pricing.
Questions about membership?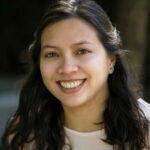 Meghan Paladino
Membership Advisor, Academic Impressions
*A limited number of FREE spots are open to members for each virtual training in 2020. Once a training reaches the member cap, additional members can register with a $250 discount. Members also receive discounts on bootcamps and in-person conferences.